Vodafone's Voxi to charge customers up to £2 per day to roam in Europe from next month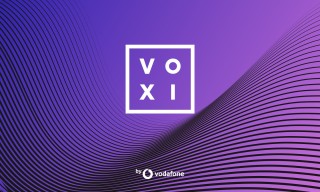 Vodafone's Voxi brand is to start charging new and existing customers to use their mobiles in Europe. From 27 May, if you're a Voxi customer you'll need to purchase a European roaming pass to make calls, send texts and use data in 49 European countries and destinations.
Mobile firms were banned from charging customers extra fees to use their UK allowance of minutes, texts and data (subject to a fair use cap) in Europe while the UK was still part of the EU. But now the post-Brexit transition is over, these rules no longer apply.
Many of the major networks have either reintroduced roaming charges or confirmed that they'll do so this summer (see below for more on this), though the exception is O2, which announced that it won't reintroduce fees.
For full help on how to use your phone abroad for less, see our Cheap Mobile and Data Roaming guide.
Voxi's roaming charges will start from 27 May 2022
Voxi, which is notifying its 550,000 customers about the changes this week, will give you the option to choose from one of the following roaming passes - this applies to all of its plans, including the discounted "For Now" tariff:

A £2 pass for one day.
A £4 pass for two days.
An £8 pass for eight days.
A £15 pass for 15 days.
You'll be able to use either the data available on your regular plan, or 20GB - whichever is less. If you want to use more than 20GB, or more data than you have included in your UK plan, you'll need to buy extra data alongside your roaming pass at £3 per gigabyte (GB). You WILL need to buy a roaming pass to use data in Europe.
The roaming passes will also include unlimited texts and minutes, even if that's not what your UK Sim usually offers. We've asked what happens if you use your inclusive UK texts and minutes abroad without a roaming pass and we'll update this story when we know more.
If your holiday starts before 27 May, but you're in Europe on or after this date, you'll need to buy a pass to access data and to make inclusive calls and texts for the remainder of your trip. If your trip to Europe ends before 27 May, you can use your inclusive data as you normally would fee-free and won't have to buy a pass.
Just be aware that your roaming pass will begin from when you BUY it, not from when it's first used, so try to buy your pass as close as possible to your departure time, or better still, once you're connected to Wi-Fi at your destination.
Aland Islands, Austria, Azores, Balearic Islands, Belgium, Bulgaria, Canary Islands, Croatia, Cyprus (excluding Northern Cyprus), Czech Republic, Denmark, Estonia, Faroe Islands, Finland, France (inc. Corsica), French Guiana, Germany, Gibraltar, Greece, Guadeloupe, Guernsey, Hungary, Iceland, Italy, Jersey, Latvia, Liechtenstein, Lithuania, Luxembourg, Madeira, Malta, Martinique, Mayotte, Monaco, Netherlands, Norway, Poland, Portugal, Reunion, Romania, Saint Barthelemy, Saint Martin, San Marino, Slovakia, Slovenia, Spain, Sweden, Switzerland, Vatican City.
All Voxi contracts are on a 30-day rolling basis, so you can cancel penalty-free
Because all Voxi contracts are on a 30-day rolling basis, you can cancel penalty-free with little notice if you're unhappy with the shake-up.
Just remember to check roaming costs before you ditch Voxi and head elsewhere as most major mobile firms either have introduced, or plan to reintroduce, European roaming charges:
Vodafone reintroduced roaming charges on 31 January 2022.
EE reintroduced roaming charges on 3 March 2022.
Three will bring back roaming charges from 23 May 2022.
However, Virgin Mobile and O2, now known as Virgin Media O2, have pledged to continue offering free mobile roaming in Europe. See our Cheap Mobile and Data Roaming guide for full help on the charges and how to avoid or minimise them.
For all the latest deals, guides and loopholes simply sign up today – it's spam-free!
Join the MSE Forum discussion