Customers of collapsed rent-to-own firm BrightHouse unlikely to receive any form of refund - here are all the details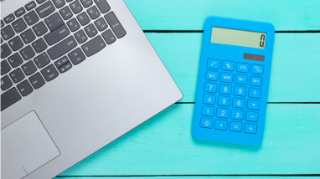 Customers of collapsed rent to own company BrightHouse are unlikely to get any money back after the firm's joint administrators said the cost of refunding people would "far exceed" the money available.
In a report published on 28 April, joint administrators Grant Thornton warned the cost of issuing refunds would be too high due to the "significant volume" and "complexity" of the claims being made.
Originally, there had been plans to set aside £600,000 for borrowers who felt they had been mis-sold expensive loans by BrightHouse, which allowed customers to spread the cost of household items, such as sofas and fridges, over an extended timeframe using high-interest credit. However, April's report revealed the administrators have plans to seek court approval to scrap the move.
The report also said that BrightHouse is expected to move from being in administration to dissolution, i.e. that it is formally closed.
BrightHouse collapsed in 2020 after its shops were closed during coronavirus restrictions. Accountancy firm Grant Thornton was then appointed as administrator. BrightHouse customers were typically from low-income households receiving state benefits.
Sadly, there isn't much impacted customers can do for now, but it might be worth raising a complaint with the BrightHouse customer services team if you believe you were mis-sold to. Customers with complaints can contact BrightHouse on 0800 526 069 or by using BrightHouse's website.

What to do if you're struggling with debt
If this news has you worrying about any debts you have to pay, or if you were relying on any refunds to pay off loans, there is action you can take.
It is important to assess your situation to work out how serious the issue is, and you can then go from there to sort out a budget or get professional advice. See our Free debt advice guide for more information.
If you HAVE to borrow more, then it is worth checking to see if you can switch loan or credit card, so that you're paying one with a lower rate. See our Cheap personal loans and Balance transfer credit cards guides for more help, and use our Loans Eligibility Calculator and to find out how much you could get. Plus our Balance Transfer Eligibility Calculator will show the cards you've the best odds of getting.
But remember - don't get a loan on a whim, only if you need to for planned, budgeted-for purchases.
For all the latest deals, guides and loopholes simply sign up today – it's spam-free!
Have your say
This is an open discussion and the comments do not represent the views of MSE. We want everyone to enjoy using our site but spam, bullying and offensive comments will not be tolerated. Posts may be deleted and repeat offenders blocked at our discretion. Please contact fbteam@moneysavingexpert.com if you wish to report any comments.
Update: We are aware that some users may currently be having issues seeing the comments and we're working on it.