Government orders UK airlines to cancel flights earlier rather than later to avoid further travel chaos - here are your cancellation rights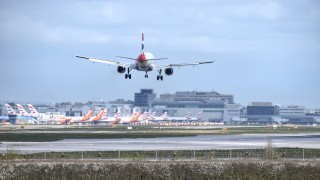 British Airways, Easyjet, Ryanair, Tui and Wizz Air have collectively cancelled hundreds of flights at short notice over the past few months. If your flight is cancelled, you're due an alternative or a full refund. If it's within 14 days of departure, you could be owed £100s in compensation on top.
Update: 21 June 2022: Following hundreds of last minute flight cancellations during the Easter and May half-term period, the Department for Transport and regulator the Civil Aviation Authority have written to airlines to tell them they should cut their schedules at the "earliest possibility" to help prevent further travel chaos over the summer.
We contacted the airlines to find out what that might mean for future cancellations but they did not provide specific details. However, Michael O'Leary, chief executive of Ryanair, told Sky News that flight delays and cancellations will last across the summer, with airlines expected to continue cancelling between 5% to 10% of flights.
Airports are also now stepping in to ask that airlines reduce their flight schedules in order to cope with staff shortages. London Heathrow requested a 10% cut in flights on Monday (20 June) - affecting over 5,000 passengers.
Airlines have typically blamed a combination of staff shortages due to sickness, as well as industrial action, for the recent spate of last-minute cancellations.
We detail your refund and compensation rights below. Note that this only applies to flights that departed from a UK/EU airport, regardless of the airline, or where a UK/EU airline landed at a UK/EU airport. Under these rules, EU airports also include those in Iceland, Liechtenstein, Norway and Switzerland.
It's also worth checking out our Flight delay compensation guide for a full breakdown of your flight delay, cancellation and denied boarding rights.
Flight cancelled? You're entitled to a refund or alternative flight
You're entitled to a full refund or alternative flight if your flight is cancelled. This applies regardless of how long before the flight you were told of the cancellation and regardless of what caused the cancellation.
If you're stuck at the airport or abroad, you can also claim back other costs
If you're stuck at the airport or abroad because your flight has been cancelled, you have a number of rights:
Your airline should tell you what's going on. Ask at a check-in desk, but also look at its website, app and Twitter and Facebook for updates. Check the email you used when booking too, in case you've been sent an update.
You may be entitled to food, drink, accommodation and communication costs. Regardless of what's caused the hold-up, your airline must look after you if you're waiting for an alternative flight because your original one was cancelled. They need to provide:

- A reasonable amount of food and drink (often provided in the form of vouchers).
- A means for you to communicate (often by refunding the cost of your calls).
- Accommodation, if you are re-routed the next day (usually in a nearby hotel).
- Transport to and from the accommodation (or your home, if you are able to return there).
If your airline can't immediately cover these costs or provide a voucher, you can buy your own and claim back the cost, but make sure to keep receipts – and remember that only reasonable expenses are covered. Check if your airline's website has any guidance.
You may also be entitled to compensation on top
If your flight was cancelled within 14 days of departure, and it's the airline's fault for the cancellation, you may also be due compensation on top of the above.
Bott and Co – a law firm specialising in flight delay and cancellation claims – said staff sickness, including Covid-related sickness, and strikes by the airline crew are NOT reasons for airlines to avoid paying compensation.
Coby Benson, a solicitor at Bott and Co, told us: "Most staffing issues, for instance relating to crew sickness or staff on strike, are not extraordinary circumstances and the airline should therefore pay out for these."
But if you're struggling to get compensation, Benson said affected passengers should cite the cases of Litpon v BA City Flyer (Court of Appeal) or Krüsemann and others v TUIfly GmbH (Court of Justice of the European Union) to back up their claims.
In the Litpon case, it was ruled that "staff illness, and the need to accommodate such illness on a daily basis, is a commonplace for any business. It is a mundane fact of commercial life: it is in no way out of the ordinary".
Meanwhile, the Krüsemann judgment ruled that wildcat strikes – those not officially organised by a trade union – are also subject to compensation. Note that industrial action by air traffic controllers, airport staff and ground handlers is, however, considered extraordinary, meaning compensation would not be due.
How much compensation you may be able to claim
See the table below for how much you're entitled to:
Flight length
Time of alternative flight vs original (i)
Compensation (ii)

Flight cancelled 7-14 days before departure

0 - 1,500km, for example, London to Paris

Leaves 2hrs+ before, lands up to 2hrs after

£105

Lands 4hrs+ late. OR leaves 2hrs+ before, lands 2hrs+ after

£210

1,500 - 3,500km, for example, London to Istanbul

Leaves 2hrs+ before, lands late (up to 3hrs after)

£168

Lands 4hrs+ late. OR leaves 2hrs+ before, lands 3-4hrs after

£337

3,500km+, for example, London to New York

Leaves 2hrs+ before, lands late (up to 4hrs after)

£253

Lands 4hrs+ late

£505

Flight cancelled less than 7 days before departure

0 - 1,500km, for example, London to Paris

Leaves 1hr+ before, lands up to 2hrs after

£105

Lands 2hrs+ late

£210

1,500 - 3,500km, for example, London to Istanbul

Leaves 1hr+ before, lands late (up to 3hrs after)

£168

Lands 3hrs+ late

£337

3,500km+, for example, London to New York

Leaves 1hr+ before, lands late (up to 4hrs after)

£253

Lands 4hrs+ late

£505
Our readers have managed to claw back up to £700 in compensation
"Thank you MSE. I got back £700 in compensation for flights cancelled 8 days before our departure date. Easyjet paid us within a matter of days."
Deborah
"I got £440 in compensation for cancelled Easyjet flights using your tool, and it only took five minutes to complete the form. Thanks Martin."
Helen
You can make a claim using our free tool or complain directly to your airline

If you believe you're entitled to compensation for a cancelled flight, you can make a claim using the MSE free online reclaim tool, which uses technology from complaints site Resolver. Alternatively, you can complain directly to your airline – this often includes emailing or filling in an online form.
With Easyjet, Ryanair, Tui and Wizz Air, we've linked to their complaints pages, which will explain whether you need to get in touch by writing or by using online complaints forms:
You can still claim if your package holiday is cancelled
If your flight was booked as part of a package holiday, the tour operator has to either get you an alternative flight, an alternative holiday or refund the whole cost of the holiday. If you need to make a claim, you'll need to contact the tour operator directly.
Note that your accommodation, food and transfer costs would be covered by the tour operator rather than the airline. And if you aren't invited to make a claim, remember to keep your receipts.
If you're due back at work but stuck abroad, tell your employer

There's little you can actively do when it comes to employment rights if you're stuck abroad. However, it's worth contacting your employer straightaway and making them aware of your situation.
You may need to take further annual leave to cover any extra days of travel required to get home.
And, depending on your job, if you'll be stuck abroad for a longer period of time, you could work remotely from your destination. However, you'll need to check whether your visa legally entitles you to temporarily work abroad.
Additional reporting by the Press Association.
For all the latest deals, guides and loopholes simply sign up today – it's spam-free!
MSE Forum
Join the MSE Forum discussion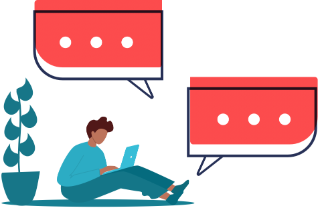 Have your say
This is an open discussion and the comments do not represent the views of MSE. We want everyone to enjoy using our site but spam, bullying and offensive comments will not be tolerated. Posts may be deleted and repeat offenders blocked at our discretion. Please contact fbteam@moneysavingexpert.com if you wish to report any comments.
Update: We are aware that some users may currently be having issues seeing the comments and we're working on it.