The new bank branches: seven 'banking hubs' now up and running across the UK as latest opens in Scotland
Seven 'banking hubs' are now up and running in the UK, after the latest opened in Carnoustie in Scotland this week – and four more locations have been announced today (Wednesday 12 July).
Update: 9 August 2023: Since this story was published, an eighth banking hub has now opened in Buckingham. For the latest updates and more ways to access face-to-face banking, see our Bank branch alternatives guide.
The hubs – shared spaces on the high street letting customers of multiple banks deposit and withdraw cash and perform other everyday banking tasks – look set to become the main way for many to access banking in the coming years, as banks continue to shut individual branches.
Below we explain how the hubs work, list those currently open, and set out where else they're due to appear.
You can use the banking hubs to access your cash and get face-to-face help
The hubs have counter services operated by Post Office staff, where you can withdraw and deposit cash, make bill payments and carry out regular banking transactions.
In addition, there are private spaces where you can speak to someone from your own bank about more complex issues. These work on a rotating basis, so there are staff from different banks available on different days. Most of the big banks in the UK are taking part, covering the "vast majority" of customers.
Each hub has a different schedule depending on which banks have the most customers in a given area. For example, the schedule at the new Carnoustie hub is as follows:
Monday: Royal Bank of Scotland (RBS)
Tuesday: Virgin Money
Wednesday: Bank of Scotland
Thursday: TSB
Friday: Santander
But regardless of the day, at the banking hub counters you can still do a range of everyday banking tasks with nearly all major UK banks, including Adam & Co, AIB, Bank of Ireland, Bank of Scotland, Barclays, Cahoot, Coutts, Co-Operative Bank, Danske, First Direct, Halifax, Handelsbanken, HSBC, Lloyds, Metro, Nationwide, NatWest, RBS, Santander, Smile, Starling Bank, TSB, Ulster Bank and Virgin Money.
Be aware that not all banks support all services (such as paying in cheques or checking your balance) – but you can check what your bank lets you do on the Post Office website.
Seven hubs are currently open, at the following locations:
Location

Banking hub address
Acton, London
Unit 2, The Oaks Shopping Centre, W3 6RE
Brixham, Devon
62 Fore Street, TQ5 8EF
Cambuslang, Lanarkshire
158 Main Street, G72 7EL

New.

Carnoustie, Angus
63 High Street, DD7 6AD
Cottingham, East Yorkshire
121 Hallgate, HU16 4DA
Rochford, Essex
38-40 West Street, SS4 1AJ
Troon, South Ayrshire
11 Ayr Street, KA10 6EB
61 more banking hubs are planned for communities across the UK
Here's the full list, with the four newly-announced hubs highlighted in bold:
There isn't a set date when these hubs will open, but it's expected that many should be up and running within the next 12 months. Cash Access UK will work to find suitable locations for the hubs, get planning permission, refit the properties and open them up.
You can bank at the post office even if you don't live near one of the new hubs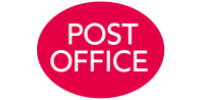 It's worth noting that the Post Office – which has over 11,500 branches around the UK – already provides some essential banking services for almost everyone with a UK bank account.

If you have a branch near you, you can pop in with your debit card to withdraw or pay in cash and check your balance. Depending on your bank, you may also be able to deposit cheques.
Before you go, check which banks and services are available at the post office you're heading to, to avoid a wasted trip.

Martin: 'We need to protect access to cash and bank branches for those who need them'

Martin Lewis, founder of MoneySavingExpert.com, said: "It's been years since I went into a bank branch, like many people, and I rarely even get cash out of an ATM.
"Yet the more of us who go fully digital, the more important it is that we are mindful to protect access to cash and bank branches for those who need them. This tends to be more common amongst the digitally disenfranchised, the elderly, and the vulnerable.
"But of course banks are commercial entities – so persuading them to keep branches open, when not enough use them to make them profitable, is going to be tough to do.
"That's why I support the banking hub concept, and was delighted to be asked to open London's first in Acton. It actually means customers in areas with banking hubs will have access to more banks – with 20 signed up – than they likely used to before the banks started to close their individual branches down."
Martin officially opens the Acton banking hub – 15 June 2023
From left to right: Lord Vaizey of Didcot; Rupa Huq, MP for Acton and Ealing Central; Martin Lewis; Natalie Ceeney CBE, chair of Cash Access UK.

Rupa Huq MP said: "[The Acton banking hub is] 20 banks in one, including some that we never had in Acton, so it's actually more than what we had before."
Cat Farrow, chief operating officer of Cash Access UK – the organisation responsible for delivering the hubs – said: "Acton... is the sixth [banking hub] to go live across the country, and we are seeing how important they are already to local communities. Cash and face-to-face banking continue to be vital for many people."
For all the latest deals, guides and loopholes simply sign up today – it's spam-free!
Join the MSE Forum discussion