Warning: Watch out for fake texts offering you help with your energy bills – they're a scam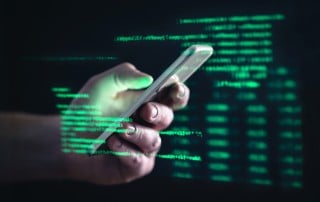 Watch out for fake text messages claiming to be from the Government, inviting you to apply for the £400 energy bill support. They're a scam – the £400 will be paid automatically. You do not need to apply.
We were first alerted to the scam by people on Twitter who had received the messages. The context of the scam is the same across the majority of the texts we've seen, though the name of the sender appears to differ. One recipient got theirs from 'UK Help', while another came from 'Help Scheme'. Others have reported the messages being from an unknown number.
The messages tell you that you are eligible to apply for a discounted energy bill as part of the Energy Bills Support Scheme.
But this is a scam and should be ignored or reported – see below for more info on how to do this.
Here's an example of the scam text
If you think you've been scammed, here's what to do
Take the following steps:
If you've already responded to a scam, end all further communication immediately.
Report the scam to the police through Action Fraud on 0300 123 2040, or report a scam anonymously on the Action Fraud website. If you're in Scotland, report a scam through Advice Direct Scotland on 0808 164 6000 or on the Advice Direct Scotland website. You can also report scams to Police Scotland on 101.
If you want more help, contact Citizens Advice Scams Action via the Citizens Advice website, or call its Scams Action helpline on 0808 250 5050.
Here's how you can report a wide variety of scams quickly
The National Cyber Security Centre (NCSC) sets out a number of different ways to report scams depending on the type:
Emailed scams. If you get a dodgy looking email, you can report it to the NCSC by forwarding it to report@phishing.gov.uk. Remember not to click on any links within these emails.
Text scams. If you get a suspicious text message, you can forward it to the number 7726 – this will allow your provider to track the origin of the text and arrange to block or ban the sender if it's a scam. You can also report scam text messages to report@phishing.gov.uk – remember to provide a screenshot of the text message.
Website scams. If you notice a website that doesn't look quite right, you can easily report the web address to the NCSC directly via its online form.
Scam adverts. These can currently be reported to the Advertising Standards Authority (ASA) through its online form.
For all the latest deals, guides and loopholes simply sign up today – it's spam-free!