Plusnet Mobile customer? You need to switch provider as it's closing down – here's what you need to know
Plusnet Mobile is closing down in the "coming months", which means all of its customers need to switch provider if they want to keep using their handsets – particularly if they want the same phone number.
Below we explain what's happening in more detail. If you're a Plusnet Mobile customer and are now looking to switch, use our Cheap Mobile Finder tool to find the best deal for you.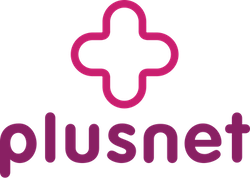 Plusnet Mobile is closing down, so your Sim will eventually stop working

Plusnet only offered Sim cards, not handsets with contracts, so when it closes it means users will no longer be able to use their Sim cards to make calls, send texts or access the internet. You'll also lose your Sim's phone number unless you switch beforehand – see below for more on this.
The BT Group, which owns mobile network EE and Plusnet Mobile, wouldn't tell us how many customers are impacted by the closure or exactly when their Sims will stop working, but it said customers would "be the first to know".
In the meantime, you can continue to use your phone as normal and you'll still be billed as usual.
Plusnet Mobile is closing down to make way for EE to become the BT Group's main mobile brand. Plusnet's broadband and home services are not impacted and will continue as normal.
You'll need to switch to another provider – but you can do so penalty-free
All Plusnet Mobile users will be able to switch penalty-free as a result of the closure, even if they're mid-contract. When you switch, your service will be cancelled and you'll be told by Plusnet if there are any outstanding charges and the date you'll need to pay these by.
You can find out if any fees apply and details about your contract by:
Texting INFO to 85075.
Calling Plusnet for free on 500 from your Plusnet mobile.
Calling Plusnet on 0800 079 1133 from any other phone.
Plusnet Mobile users will be offered deals to switch to EE – but compare prices first
Plusnet Mobile currently piggybacks on EE's network and the firm told us it will offer users exclusive deals to switch across to EE. It wouldn't tell us the exact details of these deals, though its website says you can get 30-day EE Sims from £8 a month.
However, just because you're offered a deal, it doesn't mean it's the cheapest out there. Our Cheap Mobile Finder tool will help you to find the best new deals. The cheapest offers at the time of writing include 30-day Sims with 3GB of data, unlimited calls and texts for £2.70 a month.
If you're keen to keep EE's signal when you switch, other networks that piggyback off it include 1pMobile, Your Co-op and Utility Warehouse. See our Piggybacking your phone network guide for more information on how this works.
For those with older handsets, bear in mind that EE plans to close its 3G network in 2024 (though other providers are also doing the same, albeit under slightly different timescales). See our 3G switch off MSE News story for more on this.
Want to keep your number? Make sure you switch before Plusnet Mobile closes
You will need to switch before the closure if you want to keep your current mobile phone number. Here's what to do:
Request a switching code by text. Simply text 'PAC' for free to 65075 and you'll be sent your 'porting authorisation code' (PAC) immediately via text so you can keep your number. To get a new number, text 'STAC' to 75075.


You need to give the switching code to your new provider within 30 days. You'll then be switched within one working day.
If you're switching to EE, you will also need to follow the process above.
For all the latest deals, guides and loopholes simply sign up today – it's spam-free!
Join the MSE Forum discussion