Water bills to rise by £31/year in England and Wales – but there are still ways you can cut costs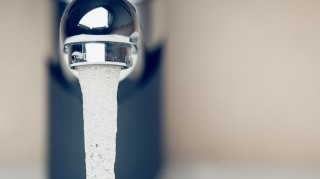 The average annual water bill in England and Wales is set to rise by around £31 a year (7.5%) from April, industry body Water UK has announced today. But prices will vary depending on where you live and some will see much larger increases. Meanwhile, those in Scotland will see bills rise by £19 a year (5%).
According to Water UK, the average household water and sewerage bills in England and Wales will rise to £448 from an average of £417 last year. However, regional differences mean customers in some areas will face bills of over £500 a year.
For help reducing these costs, see our Cut your water bills guide.

Prices in England and Wales will vary depending on where you live
The table shows how average water and sewerage bills are set to change in England and Wales from April:
Water and sewerage firms

Firm
2022/23 cost
2023/24 cost
Change in cost

Anglian

£445

£492

+£47

Dŵr Cymru Welsh Water

£485

£499

+£14

Hafren Dyfrdwy

£331

£372

+£41

Northumbrian

£362

£391

+£29

Severn Trent

£391

£419

+£28

South West

£468

£476

+£8

Southern

£396

£439

+£43

Thames

£417

£456

+£39

United Utilities

£417

£443

+£26

Wessex

£462

£504

+£42

Yorkshire

£416

£446

+£30

Water-only firms

Here, you're billed for sewerage separately by one of the companies above



Firm
2022/23 cost
2023/24 cost
Change in cost

Affinity (central region)

£175

£187

+£12

Affinity (east region)

£207

£227

+£20

Affinity (southeast region)

£235

£257

+£22

Bournemouth

£137

£140

+£3

Bristol

£201

£213

+£12

Cambridge

£153

£161

+£8

Essex and Suffolk

£245

£259

+£14

Portsmouth

£109

£117

+£8

SES Water

£190

£216

+£26

South East

£218

£242

+£24

South Staffs

£160

£173

+£13
Water bills will rise by 5% in Scotland
In Scotland, water and sewerage prices depend on your council tax band and are generally paid alongside your council tax. Households in Scotland will see water and waste charges increase by an average of £19 a year (5%) from April. You can find a full breakdown of the 2023/24 charges by council tax band on Scottish Water's website.
There are no domestic water charges in Northern Ireland.
Our top tips for saving on your water bill
Households are locked into using the water and sewerage company that supplies their area – which means you can't switch. But there are still some ways to save money on your bill, including:
Switch to a free water meter. Some could save hundreds by switching to a free water meter rather than paying a fixed bill. This typically applies if there are more bedrooms in your home than people, or the same number. See our Cut your water bills guide for more info. To get a water meter installed, head to your provider's website and see if you can apply – you'll usually need to fill in an application form – or give it a call and ask.

If you already have a water meter, double-check your direct debit to make sure your usage is correct and you aren't overpaying.


Ask for an assessed charge bill. If you can't get a water meter, you can ask for an 'assessed charge bill'. This is worked out on details such as how many people live in your home, but varies from company to company.


Check if you're owed a sewage rebate. If your home isn't connected to the public sewer, you don't need to pay waste water charges – see our MSE News story for how to check and challenge your bills.


Use less water. See if you can get free water saving gadgets. And see MoneySavers' top tips to cut your usage.
If you're struggling to pay your water bill and have fallen into debt, contact your water company to see what help it can offer. All companies offer some kind of support – this can be anything from providing repayment plans, discounts or even a cap on how much you pay.
For all the latest deals, guides and loopholes simply sign up today – it's spam-free!