Failed Delivery? Fight Back!
'If I waste a day, you'll pay'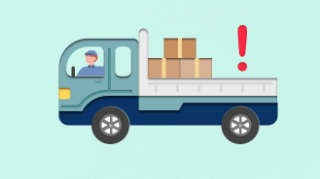 It's enough to make you growl. You've been told you need to be in for a delivery or service installation - sometimes taking a day off work. Then you wait in all day and they're hours late, or don't turn up. Yet you can fight back if you know your rights. You may even be able to force compensation for the lost time.
The Advertising Standards Authority (ASA) has told companies they can no longer claim to offer 'free UK delivery' if this doesn't apply across the whole country.
This decision is a result of complaints that some areas of the UK (eg, the Scottish Highlands and islands, Northern Ireland, the Isle of Wight and Anglesey) face a "postcode lottery" in additional delivery fees. Companies now have to ensure any exclusions are made clear. For full info, see the ASA website.
20+ failed delivery tips, including...
While every effort's been made to ensure this article's accuracy, it doesn't constitute legal advice tailored to your individual circumstances. If you act on it, you do so at your own risk. We can't assume responsibility and don't accept liability for any damage or loss which may arise.
If an item doesn't arrive - your rights
When you order an item from a retailer, you're effectively creating a contract between the two of you, even if it isn't written down. The promised delivery forms a legitimate part of that contract. If the company fails to do what it promised then you've got rights.
Get Our Free Money Tips Email!
For all the latest deals, guides and loopholes - join the 12m who get it.
Get compensation for extra time taken off work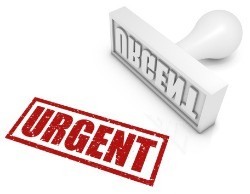 If your delivery's delayed and you have to take extra time off work to await redelivery, it's possible to get compensation. Of course, we're not talking about when you stay in hoping the delivery may turn up, but when a delivery or installation's been booked for a certain day - and you've arranged to be in specifically to receive it.
While your legal rights can only truly be enforced in court, just knowing and quoting them boosts your chance of success. It's also possible to get compensation for additional costs and even the inconvenience and distress caused by late delivery problems.
Some inspiration before you begin
I got £150 from UPS after using your failed delivery template. Thanks very much.
Wrote to Ikea using the compensation letter template and had great success! They took four attempts to deliver to me, one broken table and a taxi fare. The order was only £60 and I kept the order and got £100 compensation!
By quoting bits from the guide I was able to secure close to £60 for my wasted day. Much better than the £10 offered before I went to this site!
I got £90 compensation for a failed boiler service appointment.

Result! Complained about 2 failed deliveries, they offered £60 in vouchers.

Got 50% refund within a week of receiving order! It pays to complain!

Paid for next day delivery, items didn't turn up for 3 days. Got a cheque to cover the cost of all the phone calls, a refund of the order and £50 gift card.

Ordered washing machine, mum waited at mine and got call saying there wouldn't be a delivery! Used template letter, requested £60 compensation for my mum's time. They said they would send a cheque for £60 - result.

Rang to ask for compensation, they're refunding double the delivery & sending £50 in vouchers

Had many problems with Argos home delivery... I was refunded delivery charge & £50 cheque as compensation.

£15 gift voucher from Amazon in 30 mins for late delivery. Job done.

Used the template letter against a local insulation firm. It wasn't until the third appointment they actually did the job. Claiming for 9 hours off work - the insulation company accepted my claim. Thank you MSE!

I wrote a very short email to customer services... got a call a couple of days later and straight off they offered a £35 refund.

Thanks! Used template letter to complain after failed delivery and got £20 gift card, £5 delivery charge refunded and £15 refund for damage.

After explaining what happened to the supervisor... she offered a £15 voucher in compensation as well as a full refund for my trouble.

I used the letter template yesterday, they will now reimburse my delivery charge of £25 and pay for 50% of my expenses to have stayed off work.

Had a complete no-show... finally, 3 months after ordering I got the items.
Called to complain and got £30, plus the delivery charge refunded.

The customer service assistant seemed almost shocked that I was prepared to disagree... The manager phoned and amazingly they offered a £25 voucher.

Ordered a new phone online, supposed to be delivered on 15th Jan, didn't come till the day after. Used the information from here and managed to bag £20 off my next bill due to consequential loss. Thank you.

Thank you so much for this article. Ordered bunk beds to be delivered in time for Christmas. Bed didn't arrive - I rang, used the suggested script to manager. I had a plan (as suggested by article - work out what you want first!), an additional £125 bed. He said yes! For price of one bed we now have two.

Delivery failed to arrive, rang B&Q and was offered £25 compensation.
If you've successfully used the steps in this guide to get compensation for a failed delivery, please let us know in the forum discussion.
How to try for compensation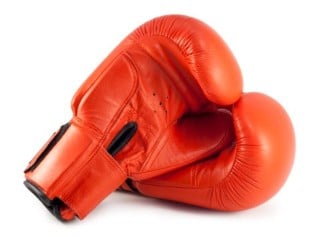 The aim here is to use your legal rights to get the company to negotiate compensation without the hassle, expense and risk of going to court.

It's about showing the company that a judge would rule in your favour - so it's in their best interest to reach a reasonable offer of compensation.
You've technically got six years to make a claim in court, but avoid waiting this long. The sooner you complain, the more seriously the retailer's likely to take your claim.
Safeguard against future problems
Though you may be able to get compensation if the worst happens, it's far less stressful if a delivery goes as planned. Use these quick tips to help future deliveries go smoothly.
A little extra planning can go a long way towards helping your parcel reach the right destination on time.

Thanks to MoneySaver audirob for these insider tips, please add yours in the Failed Delivery Fight Back discussion:

Add a contact number. I'm a trainer for a delivery company. When ordering online, in the third line of address detail that's rarely used, put your phone number. As this will always be printed on the delivery label and handheld scanner, the driver can call if he has problems locating you.

Leave a note. If you know you're having a delivery, leave a note on the door or window specifying which neighbour will take your delivery in your absence.

Tell 'em where to stick it. If you want the parcel left, leave a signed note saying where. The driver can take that away and leave the parcel as instructed.

Pass it on. As MSE is well viewed I hope many people will see this and hopefully improve your delivery success. I deliver between 50-110 stops per day and if people would do the above it would make things so much easier.

Become a roboshopper for rights to a refund

Many worry about online shopping safety, but in terms of consumer rights it's a blessing. The Consumer Contracts Regulations mean that if you buy online or by phone from an EU-based company, you've a right to change your mind within 14 calendar days, even if there's no fault.

Just send the goods back to get a refund of the price and original delivery charge - though not the cost of returning it. Once you've cancelled your contract, you'll have a further 14 days to return the goods.

This is why many people have become 'roboshoppers' - researching offline, buying online. This is especially worth it for bigger items; go to the shops to look, then order online for extra rights. See Martin's Roboshopper blog.

The Consumer Contracts Regulations are also helpful if you're ordering for a certain delivery date (eg, in time for a birthday or Christmas). Let's say you order a games console online for a Christmas pressie. If it doesn't arrive by Christmas Eve as promised, these rights mean you can just buy one in store, send back the original when it arrives, and get a full refund.

If you need to send it back, it's likely you'll need to pay for the return delivery, but they should refund the original delivery cost.

Here's a quick summary of what the Consumer Contracts Regulations cover - see Rights when buying online for more:

What's covered? Goods or services from an EU-based business via mail order, phone or online.


How long do you have to cancel? You've got 14 calendar days after you receive goods. If you've ordered a service it's 14 calendar days after the service commences, although you may be expected to pay for any service you've used between when the contract was commenced and when you chose to cancel.


How long do you have to send it back? After cancelling, you have a further 14 days to send the item back.


What's NOT covered? Exceptions include fresh food and flowers (for obvious reasons of decay!), personalised goods, accommodation/transport/leisure services purchased for a particular timeframe, newspapers and magazines, lottery tickets, sealed audio, video or computer software that has been opened or a service that has already started. You also can't cancel if you have examined the goods in a shop then ordered from the same retailer online and this inspection was specifically noted as part of the purchase contract.


How can you cancel? You usually need to write to let the seller know, although some allow you to cancel by phone. As soon as you've cancelled, take good care of all of the goods in your contract, as you have to send them all back in reasonable condition (but not necessarily in the same packaging). You'll also usually be asked to pay for return delivery, unless the seller doesn't say this in its T&Cs, or the goods were faulty.


How do you get your refund? The seller must then pay back any cash within 14 days of receipt of your items or cancellation of the service, including cost of delivery to you - although be sure to specifically ask for this to be included as some stores don't add it automatically. If it didn't tell you about your cancellation rights, you may have longer to cancel the order.

Use the 'time is of the essence' trick

If all else fails and you need an item delivered by a specific time or date, there's a little-known rule of law you can use to give yourself extra consumer protection.

Get the company to agree to a delivery deadline marked 'time is of the essence', and you'll qualify for a load of extra rights if things go wrong.

If you don't state this, the only obligation on the company is that it must deliver within a 'reasonable' time, so it'd be solely down to your negotiation skills to get your money back (see above).

Make it clear that 'time is of the essence', and if goods don't arrive by the specified date, or a service start or finish date isn't met, you'll be legally entitled to cancel your contract and demand any linked credit agreement be annulled or deposit refunded. Or if you'd rather, you can choose to continue, but at a lower price:

Use it in store. Add 'time is of the essence' to beef up your rights when ordering in store.


It adds to your consumer rights. This is because buying in store means you wouldn't be covered by the Consumer Contracts Regulations which only protect you when buying online, by mail order or phone from an EU-based company. They mean you're already automatically entitled to a refund if an item isn't delivered by the agreed date, or within 30 days if there is no agreed date.


They don't have to agree. It's there to put into practice, but it doesn't automatically mean the trader will agree. As with any consumer rights, whether it's binding would ultimately be down to a judge to decide (if it gets that far).


This is a relatively unknown trick. 'Time of the essence' isn't widely known because companies simply don't want to be held to such close account for delivery. It'd mean businesses would be forced to improve delivery service, which would be better for consumers - but at the company's expense.

So if you need your goods or service by a specific date (eg, a present in time for Christmas, or windows fitted before you go on holiday), use this to build up extra legal ammunition.

While it's theoretically possible to add 'time is of the essence' to your contract if you've already ordered, it's far easier to add it when ordering.

It is also possible to add 'time is of the essence' after you've ordered, especially if they are playing games with delivery. However, companies may refuse and then it'll be up to the courts to decide.

How to add it if you haven't ordered yet

To let the retailer or supplier know before you order, just ask them to add a note to your invoice. Key info to include are the phrase 'time is of the essence', the date it's needed by, and the reason. Eg, 'Time is of the essence - must be delivered by 30 Aug 2019 as needed for house move'.

Don't be unreasonable though. If you pick an outlandish date and a full-blown dispute blows up, you could face a very unsympathetic judge if it goes all the way to court.

Try to add it if worried about timings on an existing order

Step 1. Write to the retailer / supplier

If you didn't add it at the time of ordering, it's more complicated, but you can still make time of the essence without the agreement of the trader.

To be safe, wait until there's been an 'undue delay' in delivery before you do this (you'll need to use your noggin as to how long is unreasonable). After this, you can tell 'em delivery must happen within a reasonable period (see what to do if it still won't deliver).

So write to the retailer or supplier to say you're 'making time of the essence', and need the goods delivered by a particular date. Include the reason, eg, 'dress is for wedding'. You'll need to specify a timeframe - again, how long depends on your circumstances. About 28 days would usually be reasonable.

To help, we've added a section on this in the template letter above. Just delete the parts that don't apply to you, fill in, and print. Then send it off, but keep a copy of the letter for reference. It's best to send by recorded delivery so you've got proof it's arrived.

It's worth noting that you could do this by email if you prefer, but it's crucial you receive a response back to acknowledge it, otherwise legally you've no proof it's arrived. So if you send it by email but don't get a response, follow up by posting the letter by recorded delivery.

Step 2. Follow up with a phone call

Hopefully, the retailer should reply with an acknowledgement. But if not, follow up with a phone call to check it's received your letter and will now deliver by the date specified. Reiterate you're adding 'time is of the essence' to your contract, as is your legal right.

If they haven't heard of it, stick to your guns. It's likely many staff won't be familiar with 'time is of the essence', so don't be put off. Explain it's a key part of consumer law, and that you have a right to ask for it to be part of your contract.

Step 3. If the supplier still won't play ball ...

If the company or supplier continue to be obstructive, or they honestly level with you and say there's sadly no chance your goods will arrive within a reasonable time, there's a final option. At this point, you can threaten them with damages for their breach of contract on top of the cancellation.

Again, this must be reasonable and suit the circumstances. So if you'd ordered a wedding dress that failed to arrive in time, tell them you'll claim for damages for distress and disappointment in having to wear an off-the-peg number instead.

Hopefully the prospect of having to pay further costs will make them deliver on time. If not, put in a claim and negotiate a settlement; see our tips above for a full how-to.
Join the MSE Forum Discussion