Failed Delivery? Fight Back!
'If I waste a day, you'll pay'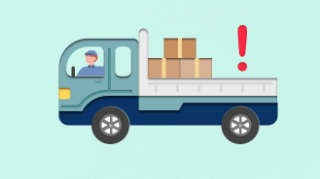 It's enough to make you growl. You've been told you need to be in for a delivery or service installation - sometimes taking a day off work. Then you wait in all day and they're hours late, or don't turn up.
Yet you can fight back if you know your rights. You may even be able to force compensation for the lost time. The aim's to be reasonable, but with our sometimes rotten delivery culture, we need to start to make them understand there could be consequences when they fail to, er, deliver. Then hopefully standards will improve.
The Advertising Standards Authority (ASA) has told companies they can no longer claim to offer 'free UK delivery' if this doesn't apply across the whole country.
This decision is a result of complaints that some areas of the UK (eg, the Scottish Highlands and islands, Northern Ireland, the Isle of Wight and Anglesey) face a "postcode lottery" in additional delivery fees. Companies now have to ensure any exclusions are made clear. For full info, see the ASA website.
20+ failed delivery tips, including...
While every effort's been made to ensure this article's accuracy, it doesn't constitute legal advice tailored to your individual circumstances. If you act on it, you do so at your own risk. We can't assume responsibility and don't accept liability for any damage or loss which may arise.
If an item doesn't arrive - your rights
When you order an item from a retailer, you're effectively creating a contract between the two of you, even if it isn't written down. The promised delivery forms a legitimate part of that contract. If the company fails to do what it promised then you've got rights.
Get Our Free Money Tips Email!
For all the latest deals, guides and loopholes - join the 12m who get it.
Join the MSE Forum Discussion