Haggle with BT
Shave £100s/yr off costly bills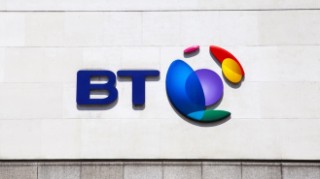 When it comes to phone lines and broadband, BT is the nation's most popular provider. While it's not the cheapest, many of you like to stay with a name you know, but don't stick with higher prices and multiple price increases – haggle your way to a cheaper deal.
Get Our Free Money Tips Email!
For all the latest deals, guides and loopholes - join the 12m who get it. Don't miss out
'I haggled £220/yr off my BT bill'
In our most recent haggling poll, in February 2019, 73% of BT customers who tried to haggle told us they were successful in negotiating a better deal, showing what's possible. To see who else this works well on, see the Top 10 Firms To Haggle With.
Here are examples of MoneySavers who've slashed their BT bills by haggling.
Sent BT an email to ask for my Mac code, received a call today cutting £220 per year off my phone and broadband package with an upgrade to unlimited broadband. Shows what can be done with an email.

- forumite TonyNannini
Followed up your alert of being charged for my previously free BT sport – one quick call and I was advised I could have it free for another year. Just need to watch out in a year's time. Thanks!

- Derek, by email
I phoned BT and haggled over £5 sports charge. Told them I don't watch it, and that I was a pensioner so it's hard to find £5/mth more and that I might see what Sky will charge me. BT have now reduced my broadband charge, and I still have sports for less than I was paying. Thank you so much.

- Pam, by email
I avoided the BT Sport price rise by haggling. I recently joined BT, complained about the increase and re-contracted for 12 months after getting free BT Eurosports.

- Gavin, via Twitter
Don't let the big player play you – fight back or switch
Many of you tell us you want to stick with BT. Our line is usually loyalty doesn't pay – which is generally true when it comes to saving money. But, if you are happy with your service and you're out of contract, loyalty isn't bad IF you can get the same package for a better price, without sacrificing the services you want and need.
Why haggling works
Now to your biggest weapons – talking with your feet by switching to another provider, or the art of negotiation, otherwise known as haggling.
Here's the key thing to understand:
Companies make their best deals only available for newbies, and they LOVE loyal customers, because they stay with the firm through thick 'n' thin, always paying full price and never checking if their deal can be beaten.
This lets them rake in regular, guaranteed, easy profit. So ask yourself a question: do you want to be a customer whose business is fought for, or one who's taken for granted? If you don't want to be taken for granted, take the haggle challenge.
In a nutshell, call up and ask for a better deal. Say you're paying too much or rivals' deals are cheaper. If BT doesn't budge after that, or you're not happy with the offer, tell it you're leaving. More often than not you'll be transferred to its cancellations – aka retentions department. Here, staff have the power to offer hidden, unpublicised deals.
Check new deals too – remember, switching may be best
Haggling can be mega powerful but think of it as just one part of your battle to get the best deal. Sometimes 'new customer' offers from alternative providers are simply unbeatable. So by all means haggle, but always check the price you secure against the top deals from switching – compare broadband, phone & TV using our Broadband Unbundled tool.

Get Our Free Money Tips Email!
For all the latest deals, guides and loopholes - join the 12m who get it. Don't miss out
12 top haggling tips
The best prices are usually reserved for new customers, so existing ones lose out on cracking deals. If you're willing to take the haggle challenge, you could beat a price hike. Here are our top tips to haggle with BT – for more, see our Top 10 Firms To Haggle With guide.
Get Our Free Money Tips Email!
For all the latest deals, guides and loopholes - join the 12m who get it. Don't miss out
Join the MSE Forum Discussion