Credit Card Rewards
Get flights, points, cashback & more
Get Martin's Free Weekly Email!
For all the latest deals, guides and loopholes - join the 10m who get it. Don't miss out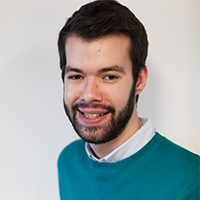 Sam | Edited by Martin
Updated August 2016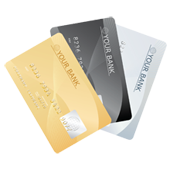 The top credit card reward schemes pay you £2 for every £100 spent on them, an easy way to make £100s or £1,000s a year just by changing plastic. Yet some use impenetrable points systems to disguise poor payouts.
This guide intensively analyses every major scheme to calculate the best buys for frequent flyer points, cash, and more.
How long will these cards last? This guide is fully up to date. However, there is a chance some card firms could cut rewards in future, as the EU has capped the charges providers can levy on shops each time you use their plastic, which funds rewards. Capital One, RBS, M&S and Tesco Bank have already cut rewards for some customers. So enjoy the perks while you can.
How reward cards work
The premise is simple. Spend on one of these cards and they pay you - some of these cards even pay you cashback. Do it right and you can earn £100s worth of goodies each year, at no cost. If you're debt-free and pay off every month, you might as well get paid to spend.
It sounds great - everyone loves something for nothing. But unless you're careful, cards will actually deliver nothing for something, as there are a couple of major holes to watch for.
The reason cards give rewards is to encourage spending, as do that and they can charge us 15% interest or more and retailers up to 0.3%. So always follow…
Best buy credit card reward schemes
These results are based on evaluating over 40 schemes, calculating the actual value of the rewards for spending. This is done by first number-crunching what an individual point's really worth, then how many points you get when you spend.
The rewards are measured in percentages. So a 1.5% reward means you get an average £1.50 worth of points for each £100 spent.
Unless stated, all cards were judged on annual spend of £10,000; very achievable if you lump all your normal spending on it. Plus it incorporates annual fees and unless noted, introductory bonus points. We've separated the top deals into categories.
Airmiles

There are a variety of different schemes, but part of the choice depends on which airlines you prefer and their availability, as often the big gain comes from using credit card points along with points from frequent flying.
Watch out for taxes and charges, as all reward schemes make you pay these on top. In some cases (especially if you're travelling within Europe) it might be cheaper to fly with a budget airline instead of paying for the tax on top of using your Avios points. Read the Cheap Flights guide to see if you can get cheaper flights. We've only listed the top fee-free card but you can earn more airline rewards with other cards which charge a fee. Frequent flyers read the Airline Credit Cards guide for all our top cards.
Supermarket loyalty
Some cards only give rewards, vouchers or cash for certain retailers or when spending in a particular store. They can be useful if you're a creature of habit, and like to do your weekly shop at the same place every week.
'Close to cashback' deals
Some reward cards give you points on all of your spending. These can come close to cashback cards as they offer the ability to spend points earned in a wide variety of places.
Linked to bank accounts
Some cards require you to have the issuing bank's current account to be eligible for the card. But it's usually not worth switching just to get the rewards on the credit cards - however, the two cards below are associated with some of our top pick bank accounts, so if you're switching anyway, see these cards as another perk on top.
Boost the value of your points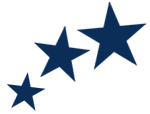 By correctly targeting the right rewards to redeem your points on, it is possible to substantially increase the amount. To find out how to do this for all schemes and specific info for Nectar, Avios and Tesco, read the Boost Your Loyalty Points guide.
Cashback sites may pay you for signing up
As an extra boon, members of specialist cashback websites can be paid when they sign up to some financial products. Do check that it's exactly the same deal though, as terms can be different. And remember the cashback is never 100% guaranteed until it's in your account.
Full help to take advantage of this and pros & cons in our Top Cashback Sites guide.
Use the card for all spending
Once you set up a credit card, every time you use it you get paid. While this isn't an excuse to 'spend more', it does mean from now on…
Use the rewards card for ALL normal spending, replacing cash, cheques, and other debit, credit and charge cards.
For those who have work expenses they need to reclaim, this can be a powerful way to earn more, at no cost to you, provided you can cope with paying the bill in full each month.
There's extra protection on all spending too…
There's another big bonus to using a rewards card. You actually have far more consumer protection. This all comes about due to what's called Section 75 of the Consumer Credit Act 1974. It says…
75. - (1) If the debtor under a debtor-creditor-supplier agreement falling within section 12(b) or (c) has, in relation to a transaction financed by the agreement, any claim against the supplier in respect of a misrepresentation or breach of contract, he shall have a like claim against the creditor, who, with the supplier, shall accordingly be jointly and severally liable to the debtor.
Which of course, reads like gobbledegook… yet in a nutshell means:
Buy something costing over £100, here or abroad, and pay on a credit card, and the card issuer's equally liable if something goes wrong.
Now this protection only applies to credit cards, not debit cards or any other plastic and it's hugely important, especially in the current credit crunch climate. It means order something and if the retailer went kaput, you'd still be able to claim your money back from the card company. Read a full guide on Section 75 Refunds.
Think before adding the 'insurance'
Payment protection insurance is commonly sold with credit cards - the idea is it'll make some payments for you, usually for a year, if you are unable to (eg, if you lose your job).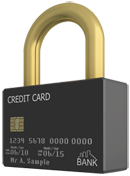 There have been a myriad of cases where it has been mis-sold. Some borrowers didn't realise they were signing up for it, or it was totally unsuitable for them. Some big lenders have been fined.
The protection isn't always bad, though policies sold by credit card companies are often overpriced (you pay a monthly amount depending on the size of your balance). If you want it, compare the lender's cover with standalone providers such as Paymentcare or Best Insurance.
Always be vigilant to check you aren't getting more than you bargained for when you fill in the application, then check your statement each month to check you aren't inadvertently paying for extras if you didn't ask for them.
Reward cards

Q&A
Representative APR
Where credit cards or loans use a representative APR, this means that 51% of successful applicants will be given the stated interest rate.
Credit Cards
With credit cards, the rate for purchases (as opposed to balance transfers or cash withdrawals) is used as the main rate to advertise the card.
So if that is described as 19.9% representative APR, then 51% of people accepted will get 19.9% APR, but 49% will get a different rate (likely to be higher).
Personal Loans
Loans are slightly simpler as they only have one rate. So if a loan is advertised as being 7.5% representative APR, this means 51% of accepted applicants will get 7.5%, and 49% will get a different rate (likely to be higher).
Of course, some people will be rejected outright for the card or loan too.
Credit card minimum repayments
From 1 April 2011 the rules on credit card minimum repayments changed. For customers getting a new credit card agreement the monthly minimum repayment must be AT LEAST:
1% of the debt
Plus the amount of interest that appears on the statement
Plus charges for missed payments, going over limit or defaults
Plus any annual fees
This is a minimum, so card companies can charge more if they wish.
Some card providers (including Barclaycard, MBNA and Santander) have applied these changes to existing card holders too.