Cashback Credit Cards
5% cashback for first 3 months

Updated Weekly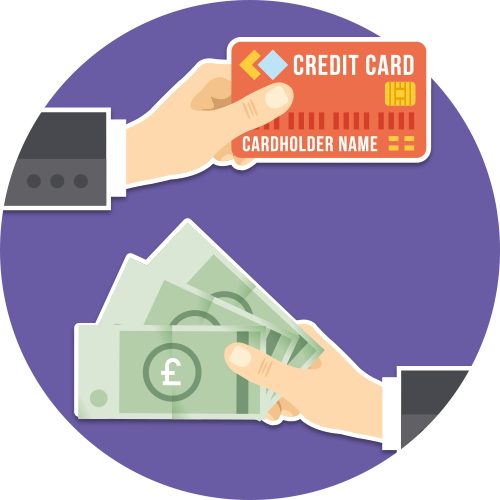 Cashback credit cards pay you every time you spend on them, possibly £100s a year. The top card pays 5% cashback for the first three months, others give up to 1% on fuel and supermarket spending.
There are also some good fee-free, near-cash reward cards which come close to what cashback cards can offer. We analyse the pros and cons of all.
Cashback credit card best buys
In this guide
How long will these cards last? This guide is fully up to date. However, a host of card perks have already been cut back or axed, so more could follow. It's because the EU has capped the fees card firms can charge shops, which funds cashback. So enjoy them while you can.
The eight need-to-knows
Cashback credit cards are a form of reward scheme, but rather than giving points, you get cold hard cash, tax-free, every time you spend on the card, usually paid annually in the month of your account anniversary.
Rather watch than read?
Cashback credit cards video briefing
If you'd rather watch than read all the info, it's covered in the video below. If after that you want to check out the best buys, see below.
Video courtesy of It Pays To Watch, Channel 5. Originally broadcast in April 2008.
Best Buys
Best cashback cards
One thing to consider is whether you want an Amex or a Visa/Mastercard (the former is accepted by fewer retailers). You also need to think about whether you want to pay a fee – the cards with the highest cashback tend to have an annual fee.
If you prefer other schemes, such as collecting Avios or Nectar points, see the Airline Credit Cards and Credit Card Rewards guides for more information.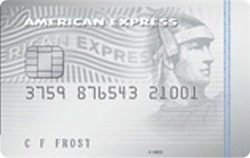 Top pick as highest payer, paying up to 5%, but not accepted everywhere
The American Express* Platinum Cashback Everyday card is the top fee-free card, especially if you've big spending to do in the next few months, as it has a great 5% introductory rate (though this is only on your first £2,000 spending, so max £100), then tiered ongoing cashback.
Spend over £10,000 on it a year? In that case, try the Amex Platinum (eligibility calc / apply*). It has a £25 annual fee, but gives the intro 5% rate on up to £2,500 of spending (so max £125) and then tiers up to 1.25% in cashback and so is a winner for bigger spenders. However, these cards are both issued by Amex, so aren't as widely accepted as the Aqua Reward Mastercard below.
Need-to-knows
To get the maximum £100 intro cashback, you need to spend £2,000 within three months.
After the intro offer's over, you'll automatically be put onto the tiered spending rates: £0 to £5,000 gets 0.5% cashback (the initial £2k spend counts towards this). All spending above £5,001 gets the full 1% cashback.
You need to spend at least £3,000 in the year to get any cashback at all.
The introductory 5% rate is not available if you've held a Platinum Cashback Amex card at any point in the last six months.
Ensure you pay off in full every month, or you'll be charged 22.9%

representative

APR which'll quickly wipe out any cashback gain. The easiest way to repay in full is to set up a direct debit.
The Amex Platinum card has a 28.2% representative APR incl its £25 fee – spending is charged at 22.9% (see Official APR Example), so - again - ensure you pay it off in full each month.
Always carry a backup card, as Amex isn't accepted everywhere, especially in a lot of smaller retailers.
Stats box
Cashback: 3mths 5% (max £100) | Tiered up to 1% after
Paid out: On card anniversary
Max cashback/year: N/A
Annual fee: None | Min spend: £3,000 a year | Card issuer: Amex
Rate: 22.9% representative APR (see Official APR Example)
Min income: N/A
Key questions
How much cashback is possible? Well, there's no maximum, but how much you'll get depends on how much you spend... we've listed cashback in this table for different spending amounts.
Annual spend
£3,000
£5,000
£10,000
£20,000
Year one cashback (incl bonus)
£49
£81
£165
£265
Years 2+ cashback
£15
£25
£75
£175
Assumes spending equally split over 12 months.
How does this card compare with the Amex Platinum? This card is very similar to the Amex Platinum, but differs in the fact that it has no annual fee. While the Amex Platinum has tiered rates of cashback up to 1.25% after the intro period, this card has tiered rates of cashback up to 1%.
This means that, with the intro bonus, the Platinum Everyday card beats the £25 annual fee Amex Platinum if you spend £9,500 or less in a year. For higher spenders, the card with the fee works out as more profitable.
Is more cashback possible? Users of cashback sites (which are free to join) may be able to get even more cashback when they sign up. If you're new to cashback sites, read our Top Cashback Sites guide for an explanation and key warnings.
Another way to maximise cashback – if you're in a trusting relationship – is to give someone else an additional card on your account. For example, Janet applies, making John second cardholder, so both get the intro 5% cashback. John applies, doing the same, to bag another three months 5%. After that, they mainly use one card for the 1% cashback – though spend at least £3,000 on each as that's the min to get ANY cashback.
I've heard Amex isn't accepted everywhere. Amex tends to charge retailers more for accepting their cards than Mastercard or Visa. This means it can afford to give you more cashback, but also means it's accepted less, especially by smaller businesses.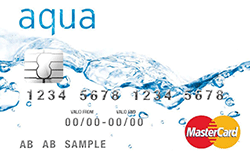 Easier-to-get card but only offers 0.5% cashback - much lower than the above
The Aqua Reward* is one of few cards that allows people with a patchy or limited credit history to apply for it and offer cashback on top. While it does pay a lower cashback rate than some other cards in this guide, for people with less than sterling credit scores, it could be a winner. It's also a Mastercard - meaning it's more widely accepted, especially in smaller retailers.
As a bonus, our eligibility calculator can tell you if you're pre-approved for this card.
Need-to-knows
If you've a poor credit history, defaults and CCJs need to be more than a year old.
Credit limits are low; you'll get between £250 and £1,200 so it's difficult to earn lots of cashback.
You can earn a maximum of £100 cashback each year.
Ensure you pay off in full every month, or you'll be charged 34.9%

representative

APR which'll quickly wipe out any cashback gain. The easiest way to repay in full is to set up a direct debit.
Stats box
Cashback: 0.5%
Paid out: Annually
Max cashback/year: £100
Annual fee: None | Min spend: N/A | Card issuer: Mastercard
Rate: 34.9% representative APR (see Official APR Example)
Min income: N/A
Key question
How much cashback can I actually earn? We've worked out how much cashback you'd get from different levels of spending. Bear in mind that your credit limit's likely to be low, so this will restrict the cashback you can earn.
| Annual overall spend | £3,000 | £5,000 | £10,000 | £20,000 |
| --- | --- | --- | --- | --- |
| Yearly cashback | £15 | £25 | £50 | £100 |
Asda or Amazon shopper? Get up to 1% in 'cashback'
All these cards are 'close to cashback' as they give at least 0.5% back in vouchers, and boost this for spending in their stores, so if you use them a lot they can be winners as they'll get you money off future spending in that store.
Asda - up to 1% back.

The Asda Money card (apply*) gives 1% 'cashback' on shopping at Asda (including online & fuel), and 0.5% back everywhere else. We call it 'cashback' as it can only be redeemed as vouchers which you need to spend at Asda.

Once you've accrued £2.50 worth of 'cashback' you can go online and convert it into an Asda voucher. If you don't repay IN FULL each month, you'll be charged interest at 19.9% representative APR (Official APR Example).

Amazon - up to 0.75% back + £10 bonus.

The Amazon Platinum (apply) card gives 1.5 in Amazon Reward Points for every £2 spent at Amazon and 1 point for every £2 spent elsewhere - equivalent to 0.75% back on Amazon spends and 0.5% on everything else. Plus, accepted applicants will automatically receive a £10 Amazon gift card straightaway.

Rewards are converted into a £10 gift card which is added to your Amazon account every time you get to 1,000 points. Make sure you repay IN FULL every month or you'll pay 21.9% representative APR interest (Official APR Examples).
Other cashback cards that may win
The ones above are the best cashback or close-to-cashback cards. But, if you've not found the right card for you, one of the below may fit the bill:
If you prefer other rewards, such as collecting Clubcard, M&S, Avios or Nectar points, see our Credit Card Rewards and Airline Credit Cards guides for more information.
Cashback websites may also pay you for signing up
As an extra boon, members of specialist cashback websites can be paid when they sign up to some financial products. Do check it's exactly the same deal though, as terms can be different. And remember the cashback is never 100% guaranteed until it's in your account.
Full help to take advantage of this and pros and cons are in our Top Cashback Sites guide.