Applause Store deals
Free TV show audience tickets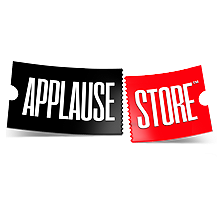 We don't currently have any Applause Store deals.
Latest Expired Deals
Free audience tickets to popular TV shows

Register online and turn up early

In order to avoid the dreaded 'canned laughter', TV companies regularly offer free tickets to see popular TV shows. In return, you're expected to listen to direction, shout when asked to and generally be enthusiastic. You could also potentially have to sit around for long periods without breaks and for the more popular shows – queue!

A lot of shows overbook, so make sure you arrive at least an hour early to ensure you get a seat. Often, if you are refused entry due to overbooking, organisers will try to arrange for you to get priority seating for another time.

Below is a list of companies who offer free TV show tickets. Some recordings have age restrictions, so be sure to check before requesting tickets if you plan to go with kids.


Always make sure you check out the above lists for these free ticket shows, so you never end up paying money for them on eBay or other ticket sites. Depending on availability, you should always be able to get them for free.