Ikea deals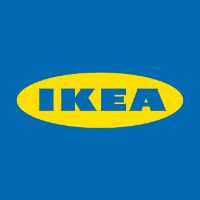 If you've an Ikea Family card (its free loyalty scheme), check your emails for a £5 off voucher, or a bigger amount – see below. They're being sent to 'selected' card holders only, so unfortunately not everyone will get it.

Ikea couldn't tell us how many vouchers had been issued – so it's a case of 'look and see' – though as you can only collect and spend the voucher in store (you'll need to print it from the Ikea Family machines), we reckon it's only worth it if you're going to Ikea anyway. The vouchers are valid in all Ikea stores until Mon 26 Aug.

Here are the different vouchers you might receive:

£5 off when you spend £40 in store
£10 off when you spend £70 in store
£15 off when you spend £100 in store
£20 off when you spend £140 in store
£30 off when you spend £200 in store
£40 off when you spend £250 in store


Note: If you've not yet had the email, keep an eye on your inbox as Ikea says it'll be sending out emails up until the second week of August.

For more ways you can spend less at Ikea, check out our Ikea hacks and MoneySaving tips.

Some people may be told about the voucher by mail if their marketing preferences allow for offers by post but not email.

You won't be eligible if you've signed up to Ikea Family in the last three months.

Get Our Free Money Tips Email!

For all the latest deals, guides and loopholes - join the 12m who get it. Don't miss out

When you shop in store at Ikea (find your nearest), you can get a free cup of tea or filter coffee when you swipe an Ikea Family card at the in-store restaurant. Ikea Family is just the name of its free loyalty card scheme. You can sign up online or in store.

You can get it anytime Monday to Friday, but not at weekends, and Ikea says you'll only need one Ikea Family card to get free drinks for everyone you're with. But of course, staff may raise an eyebrow if you turn up with a coach-load all wanting the freebie.

There's also the option to upgrade to a cappuccino or latte for 40p.

Visit any Ikea store with a restaurant (find your nearest) and on weekdays till 11am you can get a cooked breakfast for £1.75 when you show an Ikea Family card at the till. If you don't have its free loyalty card, you can sign up online or in store.

You can mix and match any six breakfast items - including sausages, bacon, hash browns, tomatoes and baked beans - but you'll need to pay more for any extras you've chosen to add.

Without an Ikea Family card the same breakfast costs £2.50, so it's a 75p saving each time. And don't forget, Ikea Family members can also get a free cup of tea or coffee to wash it down - or upgrade to a cappuccino or latte for 50p.

If you're an Ikea Family card member, check your email around your birthday to see if you've a coupon for £5 off with no minimum spend, valid for 28 days. The subject line may be something like 'A £5 Birthday treat from Ikea Family'.

How do I get the coupon?

The email will tell you if a coupon has been added to your account, but you'll need to go in store to actually print it out from a machine.

We can't say for sure if every Ikea Family member will get the birthday offer, so think of it as a bonus rather than guaranteed. See Ikea's website for full coupon T&Cs.

If you drive an electric car, when you visit an Ikea store (find your nearest) you can make use of free electric vehicle charging facilities while you shop. There are multiple charging stations found in the car park of each of its UK stores.

Ikea reckons its 'rapid-charging' units can recharge an electric vehicle, such as a Nissan Leaf or Mitsubishi Outlander, from empty to full within half an hour. It's totally free to use - just drive up to any available charger and plug in.

If you sign up for a free Ikea Family card you'll get extra discounts, offers and freebies in store.

What are the main benefits of signing up?

Reduced prices on selected 'Family' lines
Free product insurance
Extra 10% discount on sale items
Monthly restaurant offers

When you sign up online you'll then be able to print a temporary Ikea Family membership card to use until you get your actual card. You can also apply for the membership in store, but again you'll be given a temporary card before the actual one is mailed to you.

Each local store has slightly different Ikea Family offers to check yours, look on your local Ikea stores, select which one you want and click on the 'Ikea Family' link on the left hand side. This will show you what offers that store currently has on for Ikea Family members.

Get Our Free Money Tips Email!

For all the latest deals, guides and loopholes - join the 12m who get it. Don't miss out

MSE Update, Fri 16 Nov at 9.38am: Ikea has told us it's decided to withdraw the advent calendar from its stores "due to a packaging production issue". It says that anyone who bought a calendar will be unaffected and will still be able to use the vouchers in store from 1 Dec to 31 Jan. We've kept the original information below for reference.

If you pop in to any UK Ikea store (not online and excluding the small order and collection points) you can pick up its £2.95 advent calendar, while stock lasts. Of course, it contains a milk chocolate piece behind each of the 24 doors, but that's not why we're excited about this calendar – you'll also get two vouchers to spend in store worth at least £10, up to £105.


For more ways to save money (and time) at Ikea including store shortcuts, free tea or coffee, and a free £5 voucher on your birthday, see our MoneySaving Ikea hacks.

How do I get the vouchers?

There are two parts to getting your vouchers:

(1) When buying your advent calendar, staff should give you one £5 voucher at the checkout – make sure they do.

(2) Your second voucher is inside the calendar – open it at the top and the voucher's hidden down the back. It will be worth between £5 and £100, though few will be lucky enough to bag the highest value. Of the 75,000 advent calendars available...

50,000 calendars contain a £5 voucher (so you get £10 in total) – 66.6% of calendars.
20,000 contain a £15 voucher (£20 in total) – 26.6% of calendars.
4,990 contain a £25 voucher (£30 in total) – 6.6% of calendars.
10 contain a £100 voucher (£105 in total) – 0.01% of calendars.



Each member of the MSE Deals team picked up a calendar and out of the 10 calendars we got, all 10 contained a £5 voucher (£10 total).



Although we didn't find any of the higher value vouchers, each of us are still £7.05 up – so if you're an Ikea shopper, then this calendar is a no-brainer, as you're guaranteed to get vouchers to spend in store that are worth more than the calendar itself – potentially a lot more. Ikea says it's only one calendar per person.


What can I spend the vouchers on?

You can spend each voucher in any Ikea store, excluding order and collection points, between Sat 1 Dec and Thu 31 Jan.

There's no minimum spend, but it excludes online purchases, remote ordering, Swedish Food Market, Bistro (so no hotdogs), gift cards and services such as home delivery, installation and kitchen planning. It also can't be used with any other promotion or discount.

You can use one voucher at a time, or both together, but you can only use a voucher once, so if your spend is below the voucher amount, you'll lose the rest of its value.
Latest Expired Deals
Ikea summer sale (PLUS extra 10% off)

Only in stores, not online. Discount & items vary

If you go to Ikea, there's a summer sale running until Sun 30 Jun. The amount of discount and items included will vary between stores (find your nearest). Don't forget to check out our Ikea MoneySaving Hacks before you go.

The sale's only in stores, not online, and Ikea's smaller 'order & collection point' and 'planning studio' stores are excluded. See 'more info' below for a full list.

Boost sale prices by 10% with a free Ikea Family card


Ikea Family is a free loyalty scheme, and its members get an extra 10% off sale prices. You just need to show an Ikea Family card at the till.

To get one, sign up online and either print a temporary card or quote your membership number in store right away. A proper card will be sent out to you in the post.

Westfield Stratford, Birmingham Central, Norwich and Aberdeen are excluded, as well as the planning studio on Tottenham Court Road, London.

Ikea '£5' real Christmas tree

Buy £25 tree, get £20 voucher to spend Jan-Mar. In stores only

MoneySavers wait for this one every year as it's a tree-mendous way to make a big Christmas saving. If you buy a £25 real Christmas tree from your nearest Ikea, you'll be given a £20 voucher to spend at any participating store between Mon 14 Jan and Sun 3 Mar next year.


Officially, it's on till Mon 24 Dec, but in previous years the trees have sold out before this - so check to see if your local Ikea has them in stock here and go quick if you want one. Don't forget to check out our MoneySaving Ikea Hacks blog before you go.

If you got the Ikea advent calendar that came with £10+ vouchers, Ikea's confirmed to us that you can use your vouchers towards buying a Christmas tree. Unfortunately the Advent calendars are no longer available to buy – we've left full calendar info intact for reference.

The only stores not participating are the collection point at Westfield in Stratford and the planning studio store in Tottenham Court Road, London. You can get the offer at the Norwich and Aberdeen collection points. For full voucher T&Cs, see 'more info' below.


The trees are all of the same variety (Abies Nordmanniana) and they're typically about 170cm (5ft 7in) tall, but do vary in size. There's no delivery option, so think about how you'll get it home.

Though it varies depending on the store you visit, the trees are usually found in the car park - you'll generally pay inside the store then take your receipt to collect a tree outside.

This voucher is only valid for use within participating IKEA stores and Order and Collection Points in the UK with the exception of IKEA Stratford Order and Collection Point and IKEA Tottenham Court Road Planning Studio.

This voucher cannot be used towards purchases from IKEA Shop Online, IKEA Restaurant, IKEA Swedish Food Market and IKEA Bistro.

This voucher cannot be used towards the purchase of Home delivery, Kitchen Planning, Installation or Pick and Delivery services or any other service offered by IKEA.

This voucher can only be used once per customer.

This voucher cannot be combined with any other offer or discount.