If you click a link with an * to go through to a provider, we may get paid. This usually only happens if you get a product from it. This is what funds our team of journalists, and keeps us free to use. Yet there are two crucial things you need to know about this.
This never impacts our editorial recommendations – if it's in, it's in there because we independently rate it best.
You'll always get as good a deal (or better) than if you went direct.
For a more detailed explanation see How MSE is financed.
Amazon deals & discount codes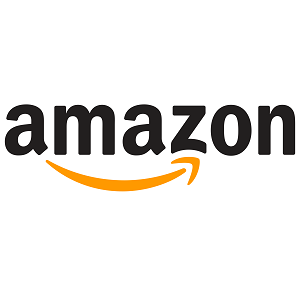 If you've an Amazon account, you may be eligible for a 'free' £4 or £5 off. It often runs different promotions like these – we've seen £5 off a £15 spend, and free credits for streaming music before. These are its current offers, and it's a one click check for each to see if you're eligible...

1.

£5 off £15+

when making a purchase through the Amazon app on an iPhone or Android phone

Amazon is offering 50,000 of its customers £5 off a £15+ spend via its app. The eligibility criteria is unclear, but you can check this Amazon* link to see if you can get it. If eligibile, you'll need to activate the offer and then make your purchase in the Amazon app on an Android phone or iPhone (excludes the app on tablets, Windows phones, or iPad) within 15 days.

The £5 credit can only be redeem against items sold and dispatched by Amazon, excluding Amazon devices and accessories, digital products and content, items sold on Amazon Luxury Stores, alcohol, e-cigarettes and cartridges for e-cigarettes containing tobacco or nicotine, baby and infant formula, gift cards, delivery and handling charges, gift wrapping, Warehouse deals, or products sold by third-party sellers.

2. £5 credit if you'll likely spend £60+ at Amazon in future

This one needs a bit of legwork, as technically the offer's for £5 off when you buy £60 worth of gift cards. But if you're eligible – visit this Amazon* link to find out – then if you'll spend that at Amazon within the next year or so, you just buy the gift cards and get the free £5, then top them up on your own account, and use your gift card balance when you next buy something.

The offer's available until 11.59pm on Saturday 30 September though not everyone will be eligible. Amazon says you definitely won't be if you've purchased a gift card in the last three years.

If you are eligible, select 'Click to register for the promotion', then buy £60+ of Amazon gift cards in a single order (it can be one or multiple gift cards). The free £5 will be automatically added to your Amazon account – you'll get a confirmation email within 48 hours – and it needs to be used by 30 December.

There's no minimum spend to use the credit but it can only be used on items sold and dispatched by Amazon, and it won't work on gift cards, Warehouse deals, digital products, baby and infant formula, delivery costs, and gift wrapping costs.

3.

£5 extra credit

when you top-up your Amazon account with £60

Similar to above, this is only for those who are likely to spend £60+ at Amazon in the future. Instead of buying a gift card, you add £60 of funds directly to your own Amazon account balance via its 'Top-up' service by 11.59pm on Sunday 1 October, and for those eligible it's giving an extra £5 on top – visit this Amazon* link to find out if you can get it.

Amazon says you've a chance of being eligible for this offer if you haven't topped up your balance in the last three years, and you have made a purchase at Amazon in the past 12 months.

The 'free' £5 will be automatically added to your Amazon account balance – you'll get an email to confirm this has been done. The top-up and extra credit will be valid for 10 years. Some credit Amazon gives can be quite restrictive in what they can be used on, but this one isn't and can be used regardless of the seller (so Amazon and third-party sellers, though you can't use it to buy gift cards or towards the cost of Prime membership).

4. £4 off £12+, but you'll need to live near an Amazon pickup location and not have used one before

If that's you, visit this Amazon* link to check if you're eligible (and also check you live near a pickup location). It's best to go ASAP as it's only available until 50,000 have been claimed (or 31 December if that's later).

If you're eligible, select 'Apply Promotion' and the £4 will automatically be added to your Amazon account. Add a minimum of £12 of qualifying products to your basket, choose your pickup location, and you'll be able to use your £4 off to reduce what you pay.

There's no minimum spend to use the credit but it can only be used on items sold and dispatched by Amazon, and it won't work on gift cards, Warehouse deals, digital products, Amazon devices and accessories, e-books, alcohol, baby and infant formula, e-cigarettes (including e-liquids, refills and accessories), delivery costs, and gift wrapping costs.

For more tips to save at the online retail giant, see our 30+ Amazon buying tricks.

For all the latest deals, guides and loopholes simply sign up today – it's spam-free!

Many O2 mobile customers can get £2 off a monthly Amazon Prime subscription through Priority, its loyalty scheme. If you have an O2 Pay Monthly Refresh tariff or Sim-only 12, 18 or 24-month tariff then you can get this, though you'll need to be a new or returning Amazon Prime subscriber.

While you can't get this if you currently have an active Prime subscription (including being on a free trial that rolls into a paid membership), as this offer is running until Thursday 14 December, there's plenty of time to grab this as long as your current subscription ends before then – you'll need to cancel it so it doesn't rollover.

Visit Priority online or search 'Prime' in the Priority app (Android / iOS). Once you've found the deal, select 'Use Now' and you'll be able to add Prime as an 'O2 Extra Bolt On' in your My O2 account. You'll get a text message with a link to register an Amazon Prime account.

You'll get the discount by a monthly £2 O2 bill credit – so effectively you're paying £6.99 a month for Prime rather than the usual £8.99 a month. Over 12 months, that's £83.88, which is cheaper than the £95 annual upfront Prime subscription. There's a six-month minimum term, and if you leave O2, your Prime subscription will be cancelled. See full O2 terms and conditions.

O2 says new and upgrading customers can get Prime free for three or six months (depending on their package) when choosing an eligible tariff. You can't have an existing Prime subscription to claim this one either.

Don't choose a mobile provider solely based on its perks – use our Cheap Mobile Finder tool to search the best deal for you.

Amazon Prime membership costs £95 a year or £8.99 a month, but if you mainly have it for Prime Video and aren't fussed about one-day delivery and other Prime benefits, then you can just pay £5.99 a month for a Prime Video-only subscription*. It'll save £23 a year compared to paying for a full annual Prime subscription, or it's a £36 a year saving compared to full Prime monthly membership.

With a Prime Video-only subscription you'll have access to all the TV shows, movies, Premier League and other sports you normally would with full Prime. To get it, visit this Prime sign up* link – you'll need to select 'See more plans', then you should be able to select 'Prime Video £5.99/month'.

'Free' or discounted music

If you have an Amazon Prime subscription, you can get access to Amazon Music Prime for free – this gives you 100 million songs ad-free, but does have some playback restrictions (for example, most of the song library can only be listened to on shuffle mode).

If you want to upgrade to Amazon Music Unlimited* (higher audio quality, pick specific songs, unlimited skips and more), you can get £2 a month off the monthly price that non-Prime members pay, so it'll cost £8.99 a month instead of £10.99 a month – which makes it cheaper than Spotify Premium.

For more info on streaming, see our Free music streaming guide.

For many, the retail behemoth is their go-to one-stop online shop. Our Amazon buying guide has 30+ tips and tricks to help you save, but here are five of our favourites...

1. Quickly uncover the cheapest Amazon Warehouse deals with MSE's unique tool. It's the section of Amazon's site that resells 1,000s of returned or slightly-damaged items (often just the box) at knock-down prices. Yet it can prove tricky spotting the best bargains, so to do it we built the Amazon Warehouse Discount Finder tool. Tell it what you're looking for and it scours the Warehouse in seconds and displays your deal options clearly.

2. Can you cut the cost of Amazon Prime membership? Prime gives one-day delivery, TV/movie streaming and so on. It costs £95 for an annual subscription or £8.99 monthly, but we've a few ways you can make it cheaper, including £2 a month off Prime for some O2 customers, share Prime benefits with another person in your household for free, and save up to £36 a year with a Prime Video-only membership.


3. Check Amazon's price history - is that item really cheaper now? Amazon's prices go up and down like a Yo-Yo, and discounted items don't always mean a bargain. A clever site lets you instantly snoop on a product's Amazon price history to see if it's ever sold for less. Prepared to wait? Name a price you're willing to pay and it'll send you price-drop alerts.

4. Amazon's free delivery threshold's increased, but use a cunning tool to beat it and pay less buying more. Delivery's free if you spend £25+ in most cases (was £20+ before April 2023) if you don't have Prime. But if you're just under the threshold, instead of spending up to £5 on standard delivery, use the Amazon free delivery tool to find cheap items (for example for 40p) to take you over, so delivery's nowt.


5. Free tool helps detect fake Amazon (and other sites) reviews. Falsely flattering reviews are a big problem when online shopping, and they aren't easy to spot, but a free fake review spotter tool can help decipher what's genuine and what's bogus. While not definitive, it's still useful.

Amazon offers newbies a free one-month trial* of Prime, its subscription service which gets free one-day delivery on many items, access to TV shows, movies and some tennis and Premier League games, music streaming and more.

Important. After the 30-day free trial, you'll be automatically enrolled into a paid subscription at £95 for a year's Prime (or £8.99 a month if you selected monthly billing), unless you cancel before the end of the trial.

If you only want Prime to stream TV shows and movies, or Premier League games, then there's a cheaper £5.99 a month Prime Video-only option that you can sign up to after you've cancelled your free Prime trial.

If you go via this Amazon* link, you can find totally free comic books and graphic novels to download for your Kindle including Star Wars, The Amazing Spider-Man, Doctor Who, Stranger Things, Avengers, The Walking Dead and many more. The link will take you to the 'Top 100 Free' in the Comic Book & Graphic Novels section, where there are many popular comics and TV show-turned-graphic novels.

These aren't the only free ones though, and you can view the full selection* via this link.

If comic books aren't your thing, there are free Kindle books in other genres too – see Top 100 Free Kindle books*. You can also check our 16 tricks to access 1,000s of free e-books & audiobooks.


Students can get six months' free Amazon Prime membership when signing up to Amazon Student*. It gets one-day deliveries plus access to Amazon's video and music streaming services, and photo storage. After the six-month trial ends, if you want to keep it, you can get 50% off full Prime membership, so it'll cost £4.49 a month (or £47.49 for a year), compared with the usual Prime price of £8.99 a month (or £95 for a year).

How do you sign up for Amazon Student?

You must be a UK student aged 18+, with a .ac.uk email address, or if you've not got one of those, send an email from the address that's linked to your Amazon account to amazon-student-verification@amazon.co.uk giving proof of enrolment. Even if you've already had an Amazon Prime or Amazon Family free trial, you can still take up this offer.

Important. While the trial is free, this is a subscription offer, so you'll need to enter card details and diarise to cancel or you'll be charged once the trial ends. There's no obligation to continue with the paid subscription. Once you graduate or after four years (whichever's first), the price for Prime will jump to £8.99 a month. To cancel, go to Your Prime Membership.

Students can get one year of Deliveroo Plus (free delivery on orders of £25 or more) for free with a Prime Student membership. All you need to do is link your Deliveroo and Amazon accounts via Unidays. Deliveroo Plus normally costs £3.49 a month.

The free delivery is available from all 50,000 restaurants Deliveroo works with, including big chains such as Pizza Express and KFC, as well as supermarkets – handy for last-minute groceries. You'll still need to pay Deliveroo's service fee (typically 50p to £1).
Short-lived offers, Prime subscription savings, free delivery loophole & more
Short-lived offers, Prime subscription savings, free delivery loophole & more
MSE's unique tool helps you quickly spot the best bargains at Amazon Warehouse
MSE's unique tool helps you quickly spot the best bargains at Amazon Warehouse
Get books for FREE (or 99p)
Get books for FREE (or 99p)