Asda Deals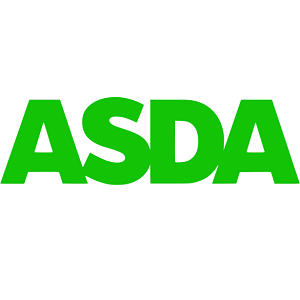 If you're looking to stock the freezer, Asda* is doing five items for £5 across selected frozen foods. You can mix and match or get five of the same product, depending on stock. Could be a handy offer for feeding the whole family, or to stock up on freezer staples for a future date. It ends on Wed 30 Sep.

Asda tells us this deal is available in all stores (find your nearest*) as well as online.

If shopping online, be aware there's a minimum basket charge of £3 on delivery orders under £40 and click & collect orders under £25. Then there's the delivery charge itself, no matter the spend, which can be anywhere between £1 and £6.50, depending what time slots are available to pick. So only consider using this deal online if you need to do a big shop anyway.

Here are some examples of 5-item bundles you could assemble, spotted on Tue 15 Sep:

Magnum four-pack of Classic ice creams x5 (norm £10)
Goodfella's thin Margherita pizza x5 (norm £10)
Birds Eye Green Cuisine vegan burgers x2, vegan sausages x1 and vegan Swedish-style meatballs x2 (norm £10)

Birds Eye two-pack of crispy chicken grills x2, Southern friend chicken popstars x1, mini potato waffles x1 and garden peas x1 (norm £8.02)


While you can pick up multiples of five items and still use the offer (eg, 15 items for £15), you can't select more than five of the same item.


If you're more of a Lidl shopper, you can get £5 off a £25 spend when you register with the new Lidl Plus app.

Asda says the eligible products will remain the same for the duration of the offer.

We've asked Asda if you can substitute missing items with similar ones that aren't on the eligible list - we'll update here once we know.

Get Our Free Money Tips Email!

For all the latest deals, guides and loopholes - join the 12m who get it. Don't miss out

If you go online to Asda or if you're visiting a store (find your nearest), you can pick up its £7 meal deal - including two pizzas, one side and a four-pack of Budweiser or non-alcoholic alternative. If ordering online, you'll need to factor in minimum spend and delivery charges. It's worth noting delivery slots are limited at the moment. We've asked Asda to confirm when this offer is ending, but it's not got back to us - so you may want to go quick if this is something you're after.

What's on the menu?

The Asda website lists five pizzas, seven sides, and six drinks to mix and match as you wish (subject to availability). A few highlights we spotted on the menu include:

Pizza's

Pizza Express 'Classic American'
Pizza Express 'Margherita'
Spicy meat feast
Cheese feast
Pepperoni


Sides

Garlic mushrooms & onion bites
Cheese & bacon loaded skins
McCain BBQ crispy dippers
McCain salt & pepper fries
Pizza Express dough balls
Mac 'n' cheese bites
Mozzarella sticks

Please be Drinkaware. See our Restaurant Vouchers if you'd rather eat out.

Prosecco Spumante Extra Dry is £6 a bottle in store and online at Asda.

Please be Drinkaware.

You can get a full school uniform (ages 2-16) from £11.50 online at Asda*. Uniform is also available in store, but we found the cheapest items were online exclusives. Standard delivery's £2.95. Click and collect is free.

What do you get?


Prices change depending on size.

We've seen cheaper items available at Asda, but many of those are currently out of stock with no signs of being replenished.

There are always ways to save money at Asda* so even if there isn't a cracking deal out there that works for you, don't assume you can't cut your costs further.

Ways to save include:

If you spot any hot deals out there we have missed (we are human after all!), email us at msedeals@moneysavingexpert.com or via Twitter @MSE_Deals.

You can get a complete pair of varifocal glasses for £45 at Asda Opticians*. The price includes value frames, lenses, anti-reflective coating, tints and thinner lenses (if required).

We compared prices with a number of other opticians, and found that Asda Opticians was the cheapest for varifocal glasses. Always compare prices before you buy though, as you may find a good deal at your local opticians.

See below for the prices of a complete pair of varifocal glasses elsewhere:

Vision Express from £50
Glasses Direct from £68
Specsavers from £69

Get Our Free Money Tips Email!

For all the latest deals, guides and loopholes - join the 12m who get it. Don't miss out
Latest Expired Deals
Cheapest prosecco & champagne

Supermarket round-up incl £5 prosecco & £11 champagne

Below are the cheapest 750ml bottles of fizz at each of the major supermarkets when we checked at 3.40pm on Tue 17 Mar.

If ordering online, some supermarkets require you to order a minimum number of bottles (such as six at Aldi), while most supermarkets will have a minimum order threshold so you'll likely need to get these with your normal groceries.


Aldi

Asda

Lidl (in store only)


Morrisons


Sainsbury's

Tesco

Please be Drinkaware.

George at Asda kids' fancy dress

From £5. Online only

With World Book Day around the corner (Thu 5 Mar), George at Asda* is selling a range of kids' fancy dress costumes online only, with prices starting from £5. Delivery's £2.95 or you can click and collect for free.

Here are some examples we found on Mon 24 Feb:

There are lots of other character costumes available such as Roald Dahl's BFG and Willy Wonka, Disney's Simba and many representatives of the Marvel and DC Comics universes.

Bear in mind that some sizes have already sold out.

Looking for more fancy dress? Matalan's offering 25% off kids' costumes, while Aldi's doing a limited range of outfits for £9.99 each.