Christmas food & drink Deals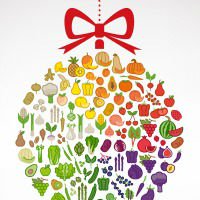 We don't currently have any Christmas food & drink deals.
Latest Expired Deals
£22 Lanson Black Label Brut Champagne

Reduced at several supermarkets. Norm £32

If you're a fan of Lanson Black Label Brut Champagne, several supermarkets have reduced the price of a standard 75cl bottle.

You can get it for £21.99 at Ocado* for deliveries up to Sat 30 Dec, or £22 online at Tesco or in store (find your nearest) until Mon 1 Jan. The next cheapest we found it was £22.50 at Asda, and £24 online or in store at Waitrose. The champers is normally £32, so these are decent discounts if you like this bubbly.

Please be Drinkaware.

Cheap Christmas chocolates round-up

Incl £1.50 Cadbury selection boxes, £4 Quality Street

If your supermarket shopping basket is normally choc-a-block with sweet treats at Christmas, this one's for you...

Here's a round-up of the cheapest prices per gram that we found for popular Christmas chocs including Celebrations, Cadbury selection box and Ferrero Rocher on Mon 18 Dec:

Supermarkets are constantly switching offers, which means these examples could change between now and Christmas Day, so be sure to do your own price comparison.

Watch out for smaller tubs

When comparing prices from last year, we've noticed that although some of the chocs were the same price, the weight of the chocs are now less – such as the Celebrations tub (680g this year, compared with 750g last year) and the Cadbury selection box (169g this year, compared with 180g last year).

When buying chocolates, always have a look at the different size boxes and check the price per gram marked on the price label. Sometimes buying more of the smaller packs is cheaper than buying the biggest packs.