Gardeners' World deals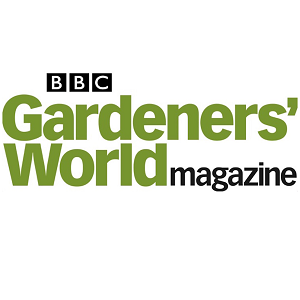 We don't currently have any Gardeners' World deals.
Latest Expired Deals
Free £16ish of seeds and £4 gardening gloves with £7 magazine

At Sainsbury's. Or, get £4 pack of seeds & gloves free with £6 version elsewhere

From Thu 28 May, if you buy the June 2020 issue of BBC Gardeners' World magazine at Sainsbury's (in store, or online), you'll get six free packets of seeds that would normally cost £16ish. You'll also get a free pair of lightweight gardening gloves Gardener's World says would normally cost £4.

The special version of the magazine is £6.99 at Sainsbury's only, until Wed 24 June. Of course, we can't guarantee there'll be stock at your local store, so you shouldn't make a special trip just for the magazine.

Freebies included with the £6.99 magazine at Sainsbury's:

Aquilegia 'Lime Sorbet' seeds – pale green/white flowers in summer, norm £3.60.
Five packets of edible flower seeds – calendula 'touch of red', garlic chives, lettuce 'red & green salad bowl', cornflower 'double blue', nasturtium 'trailing mixed'. Norm £12.65.
Lightweight gardening gloves, norm £3.99.



There's also a version of the magazine (shown in the right-side image above) which comes with just one packet of free aquilegia 'lime sorbet' seeds (norm £3.60) and the gardening gloves for £5.99 elsewhere.

The magazine (not the Sainsbury's exclusive) can be ordered online for just £1 more than you'd pay at the supermarkets from Mags Direct – but do be aware, we've heard reports that magazines are taking a long time to be delivered. So if you can get a supermarket delivery, it might be worth adding the magazine to that if you'd like it.


Free £18ish seeds with £8 magazine

Delivered to your door. Plus year's 2for1 pass for 460+ gardens when they reopen

MSE Update, 3pm Fri 1 May: Some readers have got in touch to say their magazine delivery has been delayed. We've contacted Mags Direct and it told us the delays are due to Royal Mail dealing with unprecedented numbers of parcels during the Covid-19 pandemic.

If you buy the May 2020 issue of BBC Gardeners' World magazine, you'll get six free packets of seeds worth £18ish. The magazine is £6.99 at supermarkets/newsagents, or it's £7.99 delivered online at Mags Direct, until Wed 27 May.

Seeds included with the magazine:

Calendula 'Nova' - orange flowers
Cosmos 'Purity' - white daisy-like flowers
Zinnia 'Early Wonder Mixed' - red/pink/yellow blooms
Eschscholzia 'Orange King' - orange poppy
Echinacea 'Pallida' - purple coneflower
Lettuce 'Salad Bowl' - green leafy lettuce


You'll also get a card giving 2for1 adult entry to 460+ UK gardens – most of which are currently closed. However, the card's valid for a year until 9 Apr 2021, so it'll be valid at places such as Eden Project and Kew Gardens when they reopen – see below for how the 2for1 card works.

There's also a cheaper £5.99 (or £6.99 delivered online) version of the magazine which comes with the 2for1 garden pass card, without seeds. Alternatively, if you just want to view the magazine and aren't bothered about the freebies, see how to get two months' free access to 4,000+ magazines to read offline, which includes Gardeners' World.

The following applies to the year's 2for1 garden pass once gardens have reopened:

To use the 2for1 garden pass card when they reopen, check it's valid on the day you want to visit (individual gardens may have excluded dates, eg, Christmas) and then simply turn up with the card at any of the gardens listed.

You can use the 2for1 card as many times as you like, but even if you visited just one garden costing more than £6-£8, which most gardens we found were, it's worth buying the magazine if you're going to be visiting with someone else.

If you're taking kids, it's important to note that while this is 2for1 on two adult tickets, BBC Gardeners' World says it's down to the individual garden if it'll accept a child as the second ticketholder. Before you make the trip, it's worth asking those gardens that charge a significant amount for kids' tickets.

It's valid for garden entry only (unless the guide says you can enter other parts of the grounds).

It can't be used with any other offer and excludes groups – group size will vary per garden so check ahead.

Going on your own? Get up to 50% off

Some gardens also give up to 50% off adult individual tickets with the same card – see the magazine guide or Gardeners' World website for details.