Grüum deals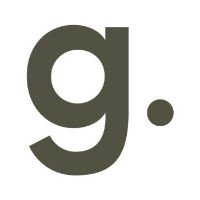 We don't currently have any Grüum deals.
Latest Expired Deals
IMPORTANT - THIS DEAL HAS EXPIRED

This deal has expired - you can't get it any more. We've kept it here for reference.

Grüum shampoo bar £4 delivered (norm £12)

Plastic-free alternative to bottled shampoo. Lasts up to 60 washes

MSE Update 11:05am on Mon 30 Sep: The deal has now expired, however as this has been so popular Grüum has told us you could wait up to 2-3 weeks before receiving the shampoo bar.

If you go online to grooming company Grüum* via our Blagged link, you can get one of its posh shampoo bars for £3.95 delivered – normally £8 plus £3.95 delivery, so with this deal the shampoo is effectively free and you just pay delivery.

You can choose from three scents - 'Cocoa Butter', 'Lemon & Sweet Almond' and 'Simply Coconut' - and the offer will end at 11.59pm on Fri 27 Sep, so don't let this slip out of your hands. Grüum says delivery should take 3-5 working days, but it could be longer if this deal is mega popular.

Grüum told us it's selling these off cheap as some of the printing on the box is "a little squiffy" (the alignment is slightly off-centre). Though it assured us there's no important info missing, and nothing wrong with the product itself.

While the 'free' bar is limited to one per person, when you go via the link you should see a separate offer to get three for £10 delivered – three bars would normally cost £24 including free delivery.

What's a shampoo bar and are they any good?

Basically, it looks like a bar of soap that's designed to be used on hair. Being a bar it removes the single-use plastic bottle that's more common with shop-bought shampoo, so it's better for the environment. Similar shampoo bars on the high street typically cost about £8 (you might've seen them in Lush). They tend to cost more than regular shampoo upfront, but in the long run they're meant to be MoneySaving as they should last longer.

While we're not haircare experts, we've looked around online and reviews seem to be generally positive. One Trustpilot user called Charlotte commented: "I just started using the Lemon & Almond solid shampoo bar and I absolutely love it! I have tried various types of plastic-free shampoo bars and this is the best I've used. Highly recommend, leaves hair clean and soft!"

If you're looking for more ways to help save the planet, check out MSE Rhiannon's MoneySaving zero waste morning routine.

What is Grüum?


Grüum is an online beauty and grooming business. When we checked on Mon 16 Sep, Grüum had a 4.5 out of 5 Trustpilot score based on 1,516 reviews.

ALL GONE: FREE 5-star UVA rated face sun cream

MSE Blagged freebie, normally costs £6 via Grüum. Incl free delivery

MSE Update, Wed 31 Jul at 8.16am: This offer has been very popular with MoneySavers after we featured it in our weekly email, and all 500 free sun creams have now gone. However, you'll still be able to claim the £6 voucher (see below).

Don't get burned by paying full price. We've blagged 500 totally free 50ml bottles of face sun cream (norm £6) from shave and skincare brand, Grüum. Delivery's free and you'll also be emailed a voucher for £6 to spend on anything at Grüum. But you'll need to go quick as it's first come, first served.


Simply go via this link to Grüum's website and fill in some basic details (name, email, delivery address etc). There's no charge whatsoever for this freebie, so you won't be asked to enter any payment info.

If you miss out on the freebie...

Once all of the 500 totally free sun creams have been claimed (you'll be told if they're gone when you click through), you'll still receive the £6 voucher, meaning you can still claim a 'free' sun cream if you want one - but you'll have to pay £3.95 for delivery. Unlike the freebie above, you'll need to enter your card details for this.

Both end at 11.59pm on Mon 5 Aug (though we expect 500 freebies to go much sooner). Both are limited to one per household and Grüum says they'll arrive within 2-3 working days.

What is Grüum?

Grüum is an online business selling shaving/beard grooming kits on a monthly subscription basis. But you will not be enrolled in a subscription for claiming either of the freebie or voucher- there's nothing to pay apart from the one-off delivery charge after the initial 500 freebies.