Hussle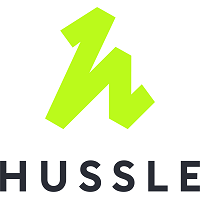 We don't currently have any Hussle deals.
Hussle 30% off Monthly+ Pass

Via Blagged code. Formerly known as PayAsUGym

You can get 30% off a Monthly+ Pass from Hussle* (formerly called PayAsUGym) using the blagged code MSE30MONTHLY until 11.59pm on Wed 31 Jul. A Monthly+ Pass can cost anywhere between £10.49 to £199.50, depending on the gym.

The code will only work for strictly new customers only, so you can't get this if you've already used PayAsUGym or Hussle before. If you'd just prefer a free pass to a gym of your choice, see our Hussle free one-day pass.

Important: You'll only get 30% off your first month, after which you'll be charged the full amount every month until you cancel your membership*.


What is Hussle?

Hussle is an online 'fitness network' or 'gym broker' where you can buy one-off, pay-as-you-go gym passes or flexible monthly memberships. It sells passes for more than 2,700 gyms across the UK - from local council-run centres to posh spas. In some cases, it's cheaper to buy a day pass via Hussle than to go direct to the gym.

For more on how a Monthly+ Pass works, see 'More info' below.

What is a Monthly+ Pass?

A Monthly+ Pass is a flexible, rolling monthly pass that gives you unlimited access to thousands of gyms across the UK. Different gyms have different Monthly+ Pass prices and are separated into different tiers based on the gyms' own membership prices. The price of a Monthly+ Pass varies in price from £10.49 to £199.50.

The amount you pay for your pass determines which gyms you can visit - a cheaper pass would give you access to 'budget' gyms and there'll likely be fewer gyms you can visit, whereas a more expensive monthly pass gives you access to more venues. Once you've chosen a gym, you can then see a list of other gyms that you'd be able to visit with your Monthly+ Pass.

Once you've signed up, you'll be on a rolling monthly contract and will automatically be charged the next month. However you're able to cancel at anytime and not be charged for the following month. You can find the full details on

how to cancel*

here.

What's more, if you decide you no longer want the Monthly+ Pass and you're within the first 14 days, you're able to cancel and receive a refund for your pass, minus the cost of any visits you've made. See below for full T&Cs.

T&Cs


This offer is not for use in conjunction with any other offer or discount

The voucher may only be used once per user, and it cannot be transferred to other users
Users may not register multiple accounts to take advantage of this offer multiple times.
This voucher will not be accepted by participating gyms directly and can only be redeemed against the purchase of a Hussle pass on the Hussle website and has no equivalent cash value.
The list of available gyms is provided on the Hussle website and may change from time to time.
Please remember to take photographic ID with you when you visit the gym to gain access.
This promotion is due to expire on 17/06/2019 at 23:59, however Hussle reserves the right to suspend or discontinue this promotion at any time at its sole discretion.
Once added to an account, the voucher will be valid to purchase a pass for 30 days.
If the voucher expires before a user uses it, the voucher will not be reapplied.