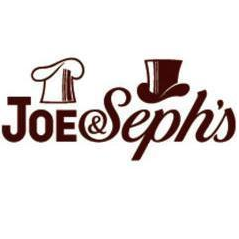 We don't currently have any Joe & Seph's deals.
20% off posh popcorn Christmas range

Via Blagged code. Eg, £20 Advent calendar

If you visit posh popcorn purveyors Joe & Seph's*, you can get 20% off its entire Christmas range when you enter the MSE Blagged code MSE20 at checkout. The offer ends at 11.59pm on Sun 22 Nov, or once all 2,000 discounts have been claimed – whichever's sooner.

Delivery's free and should take 6-7 working days, but you must spend a minimum of £10.80 (norm £12, but reduced with the code).

Here are some examples of what you could get:

Salted caramel popcorn festive cracker gift box, 85g – £5.60 (£7 before code)
'Jingle Bell POP' jar with gift message, 70-80g – £9.60 (£12 before code)
Gourmet popcorn Advent calendar, 175g – £20 (£25 before code)
Vegan popcorn Advent calendar, 164g – £20 (£25 before code)
Festive gourmet hamper – £40 (£50 before code)




The code can't be stacked with any other codes but can be used with multibuy offers. Both new and returning Joe & Seph's customers can use it.

For more ways to sprinkle a little Christmas magic, see our Santa freebies, including how to get a letter from the man himself.