Kids Pass Deals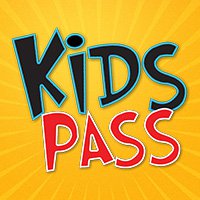 We don't currently have any Kids Pass deals.
Latest Expired Deals
FREE one-month Kids Pass (norm £7.50)

Gets access to 3,700 offers, eg, kids eat free & cheap cinema

Kids Pass members get access to about 3,700 offers, including kids eat free and up to 40% off cinema tickets. You can't see specific deals before you sign up and we haven't featured it before, so we've blagged a free month trial (usually £7.50) that won't auto-enrol you afterwards - meaning you can try it for free, with no strings attached.

Simply go via this MSE Blagged Kids Pass* link by 11.59pm on Thu 31 Mar to get a free month's membership (you'll then need to download the app for Apple or Android only, see below). Let us know what you think of it in the forum, on Twitter or Facebook.

What it gets you

Offers run across England, Wales and Scotland (plus a few offers in Northern Ireland) and you only need one Kids Pass per household. Kids Pass told us there's no limit on the number of adults or children, but there may be 'certain restrictions', so you'll need to check each offer individually.

It's a closed group so we can't share the specifics of most deals - but, we've seen a preview, and decent savings include:

Free child meals at 1,300 restaurants, eg, Brewers Fayre, Strada, Giraffe, Papa Johns and Handmade Burger Co (with a paying adult)
Up to 40% off cinema tickets, including adult and child tickets at 420 cinemas
Up to 50%ish off theme parks, including adult and child entry
2for1 bowling at 32 MFA bowling centres

How to use Kids Pass

Once you've signed up for the free trial via the link above, you'll need to download the Kids Pass app (for Apple or Android only) and sign in using your login details. Search for offers by category, and click 'claim offer' to get any you want to use.

Every offer you claim will be stored as a document, including instructions on how to use it, in the 'my offers' tab. Redemption methods we found include showing your Kids Pass membership (via the app, under the 'membership card' tab) for kids eat free, quoting a code via telephone to book theme park tickets, and following a link to book cinema tickets online.

Extend your membership after free trial for £1 for two months

If you want to extend your membership, it's £1 for two months after your free month's trial, then £29.99 for a year (usually £75). Important: If you don't want to be automatically enrolled for a year's membership, you'll need to cancel in the second month, before the £29.99 direct debit comes out. You can cancel by emailing membership@kidspass.co.uk or by calling 01612448225.