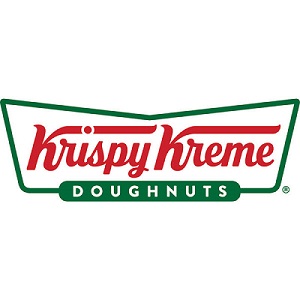 Sign up to Krispy Kreme's newsletter to get a free original glazed Krispy Kreme doughnut (norm £1.35-£1.75).

You'll be emailed a voucher which you can either print (if you want to collect from selected Tesco stores) or show on your smartphone at a Krispy Kreme store. By giving your email address you're signing up to its newsletter, but you can unsubscribe after you've received your voucher.

The offer is valid in all Krispy Kreme UK standalone stores plus concessions at Tesco and service stations, but not at Costco, Center Parcs or Krispy Kreme Occasions.

Have a look at our Food & Drink deals for other freebies.

Krispy Kreme says this is an ongoing offer with no end date and no limit to the freebies, although you are only allowed one doughnut per person.

Get Our Free Money Tips Email!

For all the latest deals, guides and loopholes - join the 12m who get it. Don't miss out

If you download the 'Krispy Kreme Rewards' app for Apple or Android and use it to register for the free loyalty scheme, you can get a voucher to show in store for one free doughnut of your choice for your birthday (norm £1.35-£1.75ish). You'll also get a free glazed doughnut for your children and significant other via the app on their birthdays.


You can register up to three kids aged under 12 for their birthday doughnut. These offers are valid only in Krispy Kreme stores and not concessions, eg, in Tesco. You'll also get a free doughnut just for signing up. See full T&Cs.

Can I sign up without the app?

If you sign up for the 'Krispy Kreme Rewards' loyalty scheme (via email, not the app) you'll still be able to get one doughnut for yourself on your birthday, and one just for joining, which can be redeemed at Krispy Kreme stores and at concessions.

If you were a member of the previous 'Friends of Krispy Kreme' rewards app or loyalty scheme, you should be able to log in and your previous offers will be converted to 'Smiles'. You'll usually get 10 'Smiles' per £1 spent in store, online, or in cabinets.

What if my birthday/other offers expired during lockdown when stores were closed?

Krispy Kreme says that it will "make sure you receive offers after 23 Mar (when shops closed), which will include extended validity dates", so if you were already a member of the rewards scheme/app before Mon 23 Mar it's worth checking your app to see if your birthday offer is there now.
Latest Expired Deals
FREE Krispy Kreme original glazed doughnut

Click & print coupon for Krispy Kreme stores only

On Fri 7 Jun only, if you look for a Krispy Kreme social post on its Twitter or Facebook account, you should find an in-store voucher for a free Krispy Kreme doughnut at Krispy Kreme stores (find your nearest).

Krispy Kreme says you'll also have to proclaim "I believe the world is shaped like a doughnut" (no, we're not joking!)

If you do-nuts for doughnuts, see how to get another free doughnut (this one can be claimed at Tesco stores too).

It's not valid at Selfridges, Bentalls, Tesco, Morrisons, Sainsbury's, Asda, Moto, Universities, Welcome Break, Roadchef, EuroGarages, Center Parcs, Krispy Kreme mobile events, Krispy Kreme Occasions or for online orders

BOGOF Krispy Kreme doughnuts

Click & print coupon for Krispy Kreme stores only

It's not valid at Tesco, Morrisons, Asda, Service Stations, Costco, Center Parcs, Bentalls, Selfridges, Airport stores, Krispy Kreme Occasions, University locations, UberEats, Deliveroo, or online orders