Moonpig Deals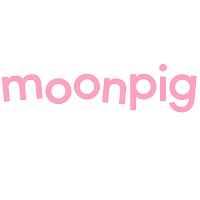 We don't currently have any Moonpig deals.
Latest Expired Deals
Moonpig 25% off large and giant cards

Online code via VoucherCodes

If you go online to VoucherCodes*, you can get a code for 25% off 'large' and 'giant' cards at Moonpig until 11.59pm on Sun 24 Mar.

VoucherCodes has said it's not limited to a single purchase, so you can use it multiple times. However, it can't be used with any other offer and won't work on the Android app.

It excludes standard, standard square, small, concertina and postcards.

20% off ALL cards at Moonpig

Via MSE Blagged code

If you go online at Moonpig*, you can get 20% off all cards with our MSE Blagged code until 11.59pm on Sun 30 Sep. Simply enter 20MSE in the 'Got a voucher code' section of the checkout.

The code's valid on all types of card across the site, including personalised and packs of multiple cards (normally £6), and you can use it more than once in separate orders if you want to before the end date. Cards are priced from £3.29, with delivery from 67p.

The code will only discount the card and not delivery, and it can't be used with any other offer or code. If you're using the Moonpig app, it'll only work on Apple/iOS (not Android).

Need a gift too?

We've also blagged 20% off everything at Interflora, including flowers and chocs.