Motoring Deals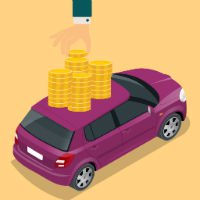 If you're using your car for the first time in a while, it could be worth getting it checked over. Book online at Halfords*, and you can get a 10-point car check for free - you'll be able to select the location closest to you and view available time slots when you book.

Halfords values it at about £15 and it's available at 650+ locations nationwide. There are 25,000 slots available and Halfords says the check will take about 30 minutes.

What's covered by the Halfords 'road ready' car check?

Headlight & brake light check
Wiper blade condition check
Battery health check
Windscreen chip check
MOT due date reminder
Tyre depth check
Tyre inflation check & top up
Oil level check
Screen wash top up
AdBlue & coolant check


Be warned... they may try to sell to you, but there's no obligation to buy anything or act on any advice you're given. These checks are completely free.

Keep up the frugal motoring lifestyle with our cheap car insurance guide. See MSE Kelvin's blog Lockdown motoring tips for more information on how to look after your car in lockdown.

Get Our Free Money Tips Email!

For all the latest deals, guides and loopholes - join the 12m who get it. Don't miss out

You can request a free annual email or text reminder before your MOT's due - simply visit the government's site and sign up for reminders. You'll need to give an email or phone number and the reg of a vehicle registered in England, Wales or Scotland (in Northern Ireland you get a postal reminder seven weeks before your MOT's due).

You'll need to activate the reminder via a link you'll be emailed after signing up. You'll get reminders a month before your MOT's due, and two weeks later if you've still not done it.

With fines of up to £1,000 for not having a valid MOT, forgetting could prove costly, so this free reminder should be a no-brainer for anyone who has a tendency to forget things.

You can unsubscribe from the reminders at any time from the confirmation or reminder email, but they won't automatically stop if you sell the vehicle or declare it off-road.

Want to drive down MOT costs? See our guide on Cheap Council MOTs and for other tips to cut the cost of owning a set of wheels, see our of 50+ Motoring MoneySavers checklist.

If you're learning to drive, or an experienced driver and want to test your knowledge, you can take a free mock driving theory test online via the DVSA.

There are four separate tests for car drivers and motorcyclists (50 questions each), as well as for lorry drivers and bus/coach drivers (100 questions each). You can take any of the practice tests as many times as you like, but each one can take up to an hour to complete.

Do remember, these mock tests are only for practice or fun - you still need to take the real one - but the're definitely worth a look, and may save you money. There are many paid-for apps offering similar ways to practise, but not all of them are official like this one.

Want more MoneySaving motoring tips? See our guides on 50+ Ways To Cut Driving Costs, Cheap Car Insurance, Cheap Breakdown Cover, and Cheap Petrol & Diesel.
Latest Expired Deals
Halfords FREE winter car check

Incl battery, bulbs & windscreen chip check

If you're off on a long car journey – and even if you're not – it could be worth getting your car checked over. Drive to any Halfords* store or Autocentre (find your nearest*), and you can ask for a free winter car check.

The offer's available at 700+ locations nationwide and Halfords says it's worth £15 - though in reality, it's a year-round freebie, branded winter or summer depending on the time.

What's covered by the Halfords free car check?

Battery health check
Headlight and brake light check
Windscreen wipers & chip check
MOT due date reminder (UK only)


Important: Please be aware that the free screen wash top up and oil level check are no longer included in the free winter car check.

Halfords says it'll take 15 minutes and you don't need to book in advance – just turn up and speak to a member of staff. Be warned... they may try to sell to you, but there's no obligation to buy anything or act on any advice you're given. These checks are completely free.

In the summer months air conditioning can also be checked, but this isn't covered by the winter car check.

Halfords 20% off bikes/scooters via trade-in

In stores & online. Get up to £320 off a new bike

Good news if you're in the market for a new bicycle or scooter, or your kids have outgrown theirs. At the moment there's a Halfords' trade-in scheme* where you can get 20% off a new bike or scooter (or helmet) when you trade in an old bicycle or scooter until 11.59pm on Mon 14 Oct.

How to do it

Take your unwanted item of any brand or retailer to a Halfords store (find your nearest*) to get the discount, or use the code TRADEIN20 when purchasing online and complete your trade-in at a store within 14 days.

When buying your new model, you can opt for click & collect, in-store purchase or home delivery. Whichever method you choose, you'll still need to bring your old scooter or bike into a Halfords store to trade in. With click & collect, customers can pick up from a Cycle Republic store rather than Halfords if that's easier.

What bikes/scooters can I use the discount on?

The 20% can be used on anything in the range except electric bikes, electric scooters and Bromptons. The most expensive non-electric bike stocked is £1,600, which means you could make a saving of £320. On the lower end of the scale, the kids' Apollo Honeybee bicycle with stabilisers can be had for £52 (norm £65).

What can I trade in? And does it have to be in good condition?

You don't have to trade like for like - you're welcome to bring in an old scooter and get 20% off a new bike. However, your trade-in vehicle must be in reasonable condition. Bent or cracked frames or missing wheels are a no-no, and there can't be more than 25% rust. You can only get the discount on a single bike/scooter, but if you've more than one item to trade in you can do this in multiple transactions and get the discount each time.

It's worth noting Halfords offers a free bike check year round, so you can keep your set of wheels in good nick.



The bike/scooter you're trading in must belong to you or you must have formal permission from the owner.

Halfords will forfeit the discount if the trade-in is not completed within 14 days of the purchase.

Can't be used with any other offer, including Colleague Discount and British Cycling.