Motoring Deals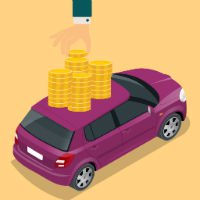 You can request a free annual email or text reminder before your MOT's due - simply visit the government's site and sign up for reminders. You'll need to give an email or phone number and the reg of a vehicle registered in England, Wales or Scotland (in Northern Ireland you get a postal reminder seven weeks before your MOT's due).

You'll need to activate the reminder via a link you'll be emailed after signing up. You'll get reminders a month before your MOT's due, and two weeks later if you've still not done it.

With fines of up to £1,000 for not having a valid MOT, forgetting could prove costly, so this free reminder should be a no-brainer for anyone who has a tendency to forget things.

You can unsubscribe from the reminders at any time from the confirmation or reminder email, but they won't automatically stop if you sell the vehicle or declare it off-road.

Want to drive down MOT costs? See our guide on Cheap Council MOTs and for other tips to cut the cost of owning a set of wheels, see our of 50+ Motoring MoneySavers checklist.

Get Our Free Money Tips Email!

For all the latest deals, guides and loopholes - join the 12m who get it. Don't miss out

If you're learning to drive, or an experienced driver and want to test your knowledge, you can take a free mock driving theory test online via the DVSA.

There are four separate tests for car drivers and motorcyclists (50 questions each), as well as for lorry drivers and bus/coach drivers (100 questions each). You can take any of the practice tests as many times as you like, but each one can take up to an hour to complete.

Do remember, these mock tests are only for practice or fun - you still need to take the real one - but the're definitely worth a look, and may save you money. There are many paid-for apps offering similar ways to practise, but not all of them are official like this one.

Want more MoneySaving motoring tips? See our guides on 50+ Ways To Cut Driving Costs, Cheap Car Insurance, Cheap Breakdown Cover, and Cheap Petrol & Diesel.

Earlier this year, Halfords offered a free MOT* (norm up to £54.85) at its 300+ Autocentres in England, Scotland and Wales when you bought anything from a Halfords retail store or online by Sun 14 Oct.

While the chance to get a voucher code has now ended, if you got one during the promotional period, you have until 31 Oct 2019 to claim the free MOT – so below is information on how to claim.

With any MOT, before you go, read our checklist of the most common MOT failures and how to beat them. Also, see how to get a free annual MOT reminder.

How to get the 'free' MOT

If you've got your free MOT voucher code, you can only book your 'free' MOT online – visit this Halfords Autocentre MOT page and add an MOT to your basket. Enter your voucher code during the checkout process. You can book an MOT until 31 Oct 2019, depending on availability at your nearest Autocentre.

Are Halfords MOTs any good?


Like any nationwide chain, there is good and bad feedback, but at least being a biggie it gives you more avenues if something goes wrong, and you can use the free Resolver complaints tool to help, if it gets bad.

Where there are complaints about MOTs in general, they tend to be around whether garages try to push their own repairs. But if your vehicle has a dangerous fault, by law, you won't be allowed to drive it away and will have to have it repaired at the specific garage, or towed elsewhere – see how MOT rules have changed.

If unsure about using any garage, it can be safest to go to a council test centre, as they generally don't do repairs so there's little vested interest to fail you in the hope you'll spend. But because you may not always be able to drive away if there's a big problem with your motor, there's a small risk going to council centres.

Restricted to one booking per customer
Excludes commercial vehicles
MOT re-test fees will apply
Latest Expired Deals
Halfords 20% off ANY bike, scooter or helmet when you trade-in old ones

In stores and online. Get up to £700 off a new bike

You can get 20% off bicycles, scooters and helmets when you trade-in at Halfords* until Wed 3 Apr. Simply take your old, unwanted bike, scooter or helmet to a Halfords store (find your nearest*) to get the discount, or enter the code TRADEIN20 online – you then have 14 days to complete your trade-in at a store.

What's good is you can swap any of the three items for any other. For example, you could swap any old £5 (or cheaper) cycle helmet bought anywhere, even if you just picked up a cheap second-hand one especially, and use it to save as much as £700 on a new bike (the most expensive bike at Halfords costs £3,500). Of course, we're only suggesting you do it if you already planned to buy something.

We checked 10 popular bikes and they were all cheapest at Halfords with the discount but as always, you should do your own price comparison to make sure it's a good deal and maybe consider buying second-hand or look into the Cycle2work scheme if that's an option to you.

And once you've got your new bike, make sure you take advantage of Halfords free bike check which is available year round.

Halfords FREE winter car check

5-point check, incl free screenwash top-up

If you're off on a long car journey – and even if you're not – it could be worth getting your car checked over. Drive to any Halfords* store or Halfords Autocentre, and you can ask for a free winter car check until Mon 4 Mar 2019.

The offer's available at 700+ locations nationwide and Halfords says it's worth £15 - though in reality, it's a year-round freebie, branded winter or summer depending on the time.

What's covered by the Halfords free car check?

Battery
Light bulbs
Windscreen wipers & chip check
Oil levels
Screenwash levels (topped up for free)


Halfords says it'll take 15 minutes and you don't need to book in advance – just turn up and speak to a member of staff. Be warned... they may try to sell to you, but there's no obligation to buy anything or act on any advice you're given. These checks are completely free.