MyPicture deals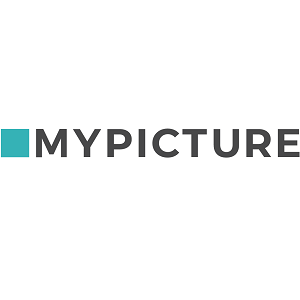 We don't currently have any My-Picture deals.
Latest Expired Deals
A4-ish canvas for £5 delivered

Bigger sizes avail, eg, A2-ish for £20. Via MSE Blagged link & code

Here's a MoneySaving way you can release your precious photos from the captivity of your phone, or create a personal gift for Christmas (or any other occasion). If you go online to photo gifts website MyPicture* via our Blagged link and enter code MPFREEQ4 until 11.59pm on Mon 2 Dec, you can get a 20x30cm canvas (roughly A4 size) for £5 including delivery - normally £39.90 delivered.

If you've got your eye on a larger canvas, you can go via the same link and code to get a discount of £34.90 off the normal full price. That means you could get an A3-ish size canvas for £8 delivered (norm £42.90), or an A2-ish one for £20 delivered (norm £54.90). However, the offer's limited to one canvas per customer.


How do I get it?

Simply go via the MSE Blagged link above and upload your photo, then add code MPFREEQ4 at checkout. You'll get a no-frills "classic" canvas as standard, but you can choose to pay extra for add-ons such as a thicker frame or special finish. After adding the code, the 20x30cm canvas will display as 'free' at checkout, and a £5 delivery cost will be added.

Bear in mind that your photo will need to be of decent quality to be printed on canvas. You'll find that, if you try to upload an image with an insufficient resolution, MyPicture won't allow you to proceed. Some photos posted on social media sites are compressed so it's worth trying to find the original rather than downloading from, say, Facebook.


See our free photo prints for more ways to bring your digital images into the real world.

Canvasses can be delivered to the whole of the UK.

£25 100cm x 75cm photo canvas, incl delivery

Norm £100. Via MSE Blagged code. Cheapest price we've seen

If you go online to discounted photo retailer My-Picture* (part of the Picanova group) you can get a 100cm x 75cm personalised photo canvas for £24.90 including delivery (norm £99.90). If you need it delivered to Northern Ireland, then it's £33.90 all-in (as sadly it charges more for NI).

Simply enter the MSE Blagged code XTEMASS60 at the checkout by 11.59pm on Wed 30 Nov. If you want a different size, the code gets 60% off the 'standard price' of all other landscape canvases (we managed to blag a bigger discount for the 100cm x 75cm canvas, which makes it the cheapest we've ever seen).

To give you a rough indication of how strong this deal is, here are the next cheapest and closest comparisons we found on Tue 22 Nov (including delivery):

Bonusprint - 100cm x 70cm currently £43.48 via 50% off code (usually £80.98).

Photobox - 100cm x 75cm currently £49.45 via up to 50% off promotion (usually £85).

Anything else I need to know?

Your photo will need a minimum resolution of 1,500 x 1,125 pixels for the 100cm x 75cm canvas.

The code is available to both new and existing My-Picture customers, but is limited to one use per household. It's not valid on 4cm frames and floating frames. My-Picture says it will be delivered within five days.

Note: My-Picture's software automatically analyses the shape of your photo and only shows relevant canvas options - you need to upload a square image for a square canvas, and a rectangular image for a rectangular canvas. If you need to change the shape of your photo, you can do it online for free, eg, using www.picmonkey.com.