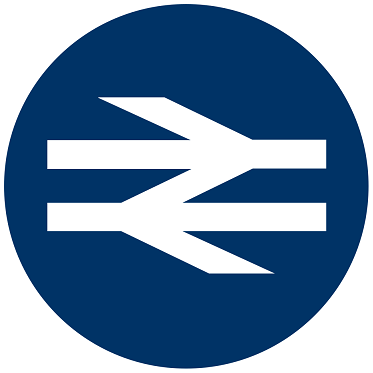 Get a 16-25, Family & Friends', Senior or Two Together Railcard via Tesco Clubcard* for £10 in Clubcard points instead of the usual £30. You'll be sent a code that can be used on the Railcard* site.

If you're eligible for a Disabled Person's Railcard, you can get this for £7 in Clubcard points instead of the usual £20.


What discounts do the railcards get you?

16-25: A third off fares if you're aged 16 and over and under 26.
Family & Friends': A third off adult and 60% off child fares, a minimum of one adult and one child, and a maximum of up to four adults and four children (age 5-15) can travel using one card.
Senior: Those aged 60 and over get a third off rail fares.
Two Together: A third off rail fares for two named adults when they travel together.
Disabled Person's: If you have a disability that makes travelling by train difficult, you may qualify for this. You'll get a third off fares, including at peak time.


While worth 1p in store, Clubcard points values are tripled when converted to Tesco Rewards*, which include days out, magazine subscriptions, holidays etc.

Read more in the Loyalty Points Boosting guide. Also, check the railcard site for restrictions and to ensure you're eligible before exchanging your vouchers.


For all the latest deals, guides and loopholes simply sign up today - it's spam free!

If you have a disability that makes travelling by train difficult, you may qualify for a Disabled Person's Railcard* (see 'Are you eligible?' below).

It costs £20 for one year, or £54 for three years (equivalent to £18 per year), and gets you one-third off most train travel. That means if you spend over £60 on eligible rail fares in a year (or £55 if you have a three year card), then it's worth getting one as the savings beat the cost of the card.

Unlike most other railcards, there are no time restrictions for when the Disabled Person's Railcard can be used, although it won't work on season tickets. What's more, if you travel with another adult, they'll also get one-third off. The accompanying adult does not have to have a disability, but does need to travel the whole duration of the journey with the card holder to qualify.

Are you eligible?

You should qualify for a Disabled Person's Railcard if...

You are registered as deaf or use a hearing aid.
You are registered as having a visual impairment.
You receive personal independence payments (PIP).
You receive disability living allowance (DLA) at either the higher or lower rate for the mobility component, or the higher or middle rate for the care component.
You have epilepsy and have repeated attacks, even though you receive drug treatment, or are currently prohibited from driving because of epilepsy.
You receive attendance allowance or severe disablement allowance.
You receive war pensioner's mobility supplement.
You receive war or service disablement pension for 80% or more disability.
You buy or lease a vehicle through the motability scheme.



You'll need to provide evidence of your eligibility when applying – see the Disabled Person's Railcard* site for a list of accepted proof.

The railcard can't be bought at station ticket offices, but you can pick up an application form which you'll need to complete and post – or you can apply for the card online.

Can children get this railcard?

If your child (aged 5-15) has one of the eligible disabilities, they can apply for a Disabled Person's Railcard (or you can apply on their behalf). They won't get discounted child fares, but the card will allow one adult travelling with them to get one-third off.

Have a Tesco Clubcard? You could save 65% off a one year card

If you have a Tesco Clubcard with enough points, you could use your Clubcard vouchers to get a one year Disabled Person's Railcard for £7 in vouchers. See National Railcards for £10/£7 in Tesco points.

You need to carry your railcard with you when travelling. Although railcards are sent via First Class post, you're best allowing up to five working days for delivery.

Railcards are not valid in Northern Ireland.
Latest Expired Deals
2for1 attractions with National Rail

Buy train ticket and print voucher to save up to £60ish

MSE Update, Thu 2 Apr 2020: In light of the current coronavirus pandemic, this deal is either no longer valid or is not up-to-date. We've left the info here for reference and hope it will become relevant again in the not-too-distant future.

For the latest updates, see our Coronavirus Life-in-Lockdown Help, Finance & Bills Help, and Employment Help.

If you register and print a voucher from Days Out Guide then buy a National Rail ticket, you can get 2for1 entry to over 300 UK attractions, including SeaLife Centres, Thorpe Park, Chessington World of Adventures, Alton Towers and Legoland Windsor when you present both at the attraction. See the full theme park list or the zoo and wildlife list.

You need to print a voucher for the relevant attraction (follow the link above and search for it) AND have a valid rail ticket bought from National Rail on the same day for a single or day return ticket, or within the days of travel for a return ticket.

What if I live near the attraction/am travelling by other means?

It's worth doing this even if you are not travelling by train as a cheap single ticket can be available for a couple of quid, far cheaper than the entry ticket price (Legoland Windsor is the most expensive at up to £60 on the gate).

Just stop by the nearest station on your way and pick one up, then present both to get your 2for1. Crucially, your rail ticket must show that you have travelled to one of the stations nearest the attraction. So for Thorpe Park, you need to have a ticket with an end destination of Staines or Chertsey.

The offer's ongoing, but check the voucher for each individual attraction's restrictions, as these vary. See the full T&Cs including which tickets are valid.

Excludes Oyster cards, Freedom Passes, and tickets and travelcards bought from London Underground. Can't be used with other offers or promotions.

5% off one-year 16-25 Railcard

If you have an NUS Extra/TOTUM card

If you're an NUS Extra/TOTUM card holder (card costs £15 a year), you can get 5% off a 16-25 railcard online (norm £30) until Tue 31 Dec.

Log in via the specific link above to get your unique promotional code and as the terms and conditions state, enter the code at the checkout on the 16-25 Railcard* website.

The railcard is for 16 to 25-year-olds or mature students aged 26 or over in full-time education, and gets one-third off most rail fares. That means if you're spending over £90 in a year, even on a one-off trip, it's worth getting one.


If you use a 16-25 Railcard before 10am Mon-Fri, there's a minimum fare of £12, except in Jul/Aug and public holidays. For full terms, see 16-25 Railcard*.

It's worth noting that you can get a three-year 16-25 Railcard for £70, so if you can afford it, then even with the 5% off on a one-year railcard, it's slightly cheaper in the long run to buy a three-year one if you'll use it (and if you'll still be eligible).

For more train tricks including how to split tickets to slash costs see the Cheap Trains guide.