Next deals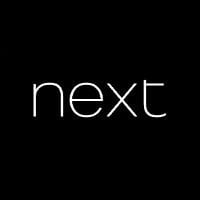 See our Black Friday 2019 guide for all our predictions, info and analysis. Check Deals & Vouchers for the latest offers on now or follow us on Twitter @MSE_Deals.

For the past two years, Next* has offered Black Friday discounts of up to 70% off selected items across women's, men's and kids' fashion, and home.

How likely is it to happen?

Of course, there are no guarantees it'll do the same as 2018 and 2017. In 2016, it only offered free standard delivery – though we suspect it'll offer something similar to up to 70% off again.

Will it be any good?

Next only runs a few sales a year, so if it does go ahead then it might be worth checking out. About 2,500 items were discounted online last year, and nine of out 10 items that we checked had exactly 70% off, while one item had just under 70% off, so there could be some decent discounts.

Important: Don't allow yourself to get caught up in the Black Friday hype and only ever buy what you need and can afford. Always do your own price comparisons to ensure you've found the best deal – don't just take a retailer's word for it.

Get Our Free Money Tips Email!

For all the latest deals, guides and loopholes - join the 12m who get it. Don't miss out

You can get a full school uniform (ages 3-16) in store and online from £16.50 at Next*. Delivery's £3.99 or free click and collect to any store.

What do you get?


Prices change depending on size.

If you're buying from Next, you can often cut costs by up to 50% or more in the official Next clearance* online. It's essentially an outlet for past seasons' stock with most items half-price or less, including men's, women's and kid's clothes, accessories and homeware.

Delivery's £3.99 or you can collect from a Next store for free. Next also has 30+ outlet stores located in the UK and overseas, including at Cheshire Oaks, Doncaster, Glasgow, Newport, Sheffield, Stockport, Warrington and Wembley (find your nearest*).

There are always ways to save money at Next*, so even if there isn't a cracking deal out there that works for you, don't assume you can't cut your costs further.

Ways to save include:

Free Click & Collect. Every online purchase is eligible for free Click & Collect and there's no minimum spend required.


Look out for hand-written numbers and letters on price tags. Next shop staff are renowned for writing on price tags before sales. If you spot hand-written markings on a full-price item you want to buy, hold off – it probably means the item's about to be reduced.


Try haggling. We polled 2,518 MoneySavers to find out in which shops hagglers have most success. High street fashion retailers did feature, so it's worth a go. Find out more in our Haggle on the High Street guide.


Check the Clearance page. The N*ext Clearance* page lists clearance stock from all departments. Stock is limited, so it's worth filtering your searches by product and size.


Check out similar retailers, eg, Debenhams. If you're not committed to buying from Next, check out our deals from Debenhams, Dorothy Perkins, BHS, John Lewis, House of Fraser, Very and Littlewoods, where there may be a better offer.


Want more? Find out more shopping tricks in our Shopping Secrets guide.


Had a problem with Next? There's a free online tool you can use to complain – it helps draft, manage and if necessary escalate your complaint. It's offered by a firm called Resolver, which we like so much we work with it to help people get complaints justice – you can use it to complain to Next*.

If you spot any hot deals out there we have missed (we are human after all!), please let us know on Twitter @MSE_Deals or by emailing vouchers@moneysavingexpert.com.
Latest Expired Deals
Next '50% off' sale

Now confirmed in stores & online this weekend

The rumours have been building all week, but now it's official. From Sat 21 Sep, if you go online to Next* or into a store, you can get at least 50% off in its mid-season sale.

Many stores will be opening earlier than usual from 7am, but do check with your local store before turning up at 7am to avoid disappointment (find your nearest).

While Next hasn't confirmed when the sale will end, it usually lasts around two weeks, so we expect it will end around Sat 5 Oct.

Next '50% off' sale

Starting in stores & online from Sat 6 Jul

MSE Update, Fri 5 Jul at 10.11am: Next has now confirmed that the sale will start on Sat 6 Jul at 6am in the majority of stores, and online at 8am.

We heard a rumour there'd be a Next 50% off sale this weekend and while not official, we've done our usual investigating and found plenty of evidence to suggest it'll start in stores and online this Saturday (6 Jul) - with most stores likely opening early from 6am. We'll update you here and on Twitter @MSE_Deals and Facebook once we know more.


Here's what we know...

(1) We've heard from some MSE Forumites and MoneySavers on Twitter that they've already got their VIP pre-sale slots for this week - a very strong clue.

(2) When we checked this Saturday's opening time for the Next store closest to MSE Towers, it had been changed from its usual 9am, to 6am (this is very typical of a Next sale launch):

Do check with your local store before turning up at 6am to avoid disappointment (find your nearest).


(3) Next is recruiting for temporary sales staff on its website. It specifically mentions an 'End of Season Sale' and says you'll most likely be needed on Fri 5 Jul and Sat 6 Jul. We wonder why that could be…

Usually extra staff are needed on the Friday to help set everything up for the sale, and then on the Saturday for the start of the sale itself.

(4) It usually happens at roughly the same time each year, so based on past years, this is when we'd expect the sale to launch.