If you click a link with an * to go through to a provider, we may get paid. This usually only happens if you get a product from it. This is what funds our team of journalists, and keeps us free to use. Yet there are two crucial things you need to know about this.
This never impacts our editorial recommendations – if it's in, it's in there because we independently rate it best.
You'll always get as good a deal (or better) than if you went direct.
For a more detailed explanation see How MSE is financed.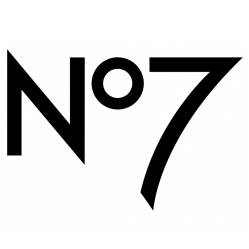 If you buy two qualifying No7 products* through Boots' website, you get a free No7 'Summer Essentials' box, which includes day cream, facial sun protection and lip care (worth £25ish), until Tue 28 Jun while stock lasts.

You can see all 100+ qualifying products through the link above, though when we checked on Tuesday 7 June, the cheapest items included a No7 pencil sharpener* (£4.95), nail polishes* (£6) and lip pencil* (£6.95).

In theory, you could spend just £9.90 (two pencil sharpeners) to get the free £25 Summer Essentials box, but we figured most people likely don't need two pencil sharpeners... which is why we've headlined this trick on buying two nail polishes for £12 instead, as it's a more realistic buy. Get those, and you'll have £37 of No7 beauty products for £12, plus a £1.50 click & collect fee (plus £3.75 if you want it delivered).

Of course, you can mix and match between the items to get things you want, we just chose a cheap example.

The free No7 'Summer Essentials'* box (pictured below) will be automatically added to your basket once you've selected the two qualifying No7 products.

The set contains:

'Protect & Perfect' Intense Advanced day cream SPF15, 25ml - worth £12.47 based on full-size 50ml version
'Protect & Perfect' Intense Advanced facial sun protection SPF15, 10ml - worth £2.99 based on full-size 50ml version
'Protect & Perfect' lip care, 10ml - £9.95

For other ways to save, see our full list of Make-up & Beauty Deals.

For all the latest deals, guides and loopholes simply sign up today – it's spam-free!
Latest Expired Deals
ALL GONE. £115+ of No7 for £25

'Mystery' bundles available including full-size bronzer, body serum, palette & more

MSE Update, Wed 12 Jan at 12.49pm: This deal has been very popular since we featured it in this week's MSE Money Tips email and all bundles have now sold out. We've left the deal information below for reference.

If you're a fan of No7 products, then buying them as part of a special bundle can be much cheaper than buying items individually. Boots is currently offering two No7 bundles* online only, each with £115+ of products for £24.95, plus £3.75 delivery or £1.50 click and collect (though see below for a trick to avoid delivery costs).

There's a twist to these bundles – they're 'mystery' boxes – so you won't know exactly what you're getting. Although as you'll see below, you don't need to be Sherlock Holmes as Boots is giving some pretty heavy clues, so we've taken a 'guess' at the contents.

Boots says the items and shades included won't differ per box set, so all 'Box 1' bundles are the same, for example. There's limited stock of each bundle, so go quick if it's something you want – there was a third bundle, 'Box 2', which has already sold out.

SOLD OUT

No7 'Mystery Box 3' bundle* – Boots says it would cost £116.40 if bought individually

It contains seven full-size No7 products including mascara, powder blusher, bronzer, corrector, palette, body serum and lash serum.

Again, the contents is hidden (well, somewhat), but we've put our strongest glasses on and made some guesses of what we think could be included:

No7 Protect & Perfect Intense Advanced moisturising body serum, 200ml – normally £24.95
No7 Laboratories dark circle corrector, 15ml – normally £24.95
No7 Shimmer highlight palette – normally £14.95
No7 Lash Impact Ultra mascara, 7ml – normally £13.95
No7 Lash Impact lash serum, 6ml – on offer for £5 (was £16.95)
No7 Match Made bronzer – on offer for £6.47 (was £12.95)
No7 Match Made powder blusher – on offer for £4.47 (was £8.95)

SOLD OUT

No7 'Mystery Box 1' bundle* – Boots says it would cost £117.90 if bought individually

It contains eight full-size No7 products including mascara, powder blush, bronzer, lash serum, palette, eyeshadow, body serum and gel cream.

Boots has (sort of) greyed-out the items in the image, but through the power of zooming in you can make out the labels of some products, and match up others to the original item images on the Boots website.

Here's what we think could be included:


No7 Protect & Perfect Intense Advanced moisturising body serum, 200ml – normally £24.95
No7 Last Impact lash serum, 6ml – on offer for £5 (was £16.95)
No7 Shimmer highlight palette – normally £14.95
No7 Dramatic Lift mascara, 7ml – on offer for £6.75 (was £13.50)
No7 HydraLuminous gel cream, 50ml – on offer for £8.97 (was £14.95)
No7 Match Made bronzer, 10g – on offer for £6.47 (was £12.95)
No7 Stay Perfect Trio eye shadow, 3g – normally £9.95
No7 Match Made powder blusher, 3g – on offer for £4.47 (was £8.95)

If we assume all our guesses are correct (though remember, we don't know for sure), even factoring in Boots' current sale offers, the bundles would still cost £81.51 and £94.74 respectively, if bought individually, so you can make a big saving. For more offers, check out our analysis of Boots 'up to 50% off' January sale.

£78 of No7 make-up & skincare for £25

Boots 'Star Gift' including mascara, lipstick, primer and more

If you go online to Boots* or in-store, you can get the No7 'The Ultimate Cosmetic Collection' make-up and skincare set for £25 (normally £50), with contents we found would cost £77.75 if bought separately at full-price.

The deal is valid until 11.59pm on Fri 24 Dec, or while stock lasts. If buying online, delivery or collection from a store are free.

This is part of the annual Boots 'Star Gift' Christmas offers, which are popular with MoneySavers and in the MSE Forum each year. Each week, it releases an offer on a different gift product in the lead up to Christmas. For more beauty deals, see our Cheap make-up and beauty deals round-up.


The No7 'Ultimate Cosmetic Collection' includes:

'The Full 360' mascara in 'Black', 7ml - £14.50

'Stay Perfect Amazing Eyes' eye pencil in 'Black', 1.2g - £7.50

Lip & cheek tint in 'Dusk Pink', 10ml - £9.95

'Stay Perfect' matte fixing mist, 100ml - £13.95

'Moisture Drench' lipstick in 'Caramel Silk', 3.8g - £9.95

'Lift & Luminate' primer. 30ml - £16.95

Biodegradeable cleansing wipes, 30pcs - £4.95
Velvet vanity bag - not sold separately