No7 Deals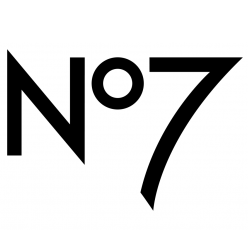 If you're a fan of Boots No7 beauty products, this could be a Christmas cracker, as even if you're not intending to open an Advent calendar each day, this is a way of grabbing beauty items you'd buy anyway at a fraction of the normal price.


Last week we told you about the special No7 waiting list*, which if you joined, you'll be able to get the link to the No7 beauty Advent calendar for £42 online at Boots* from 5am on Wed 23 Oct. It's then available to everyone from 7.30am on Thu 24 Oct online or in large Boots stores (find your nearest*), while stock lasts.

It contains 25 full-size and mini No7 beauty and skincare products, including mascara, nail polish, eyeshadow and creams – see below for the full contents. We reckon these would cost £160ish if you were to buy the included products separately – based on the proportionate cost of the full-sized equivalents in Boots' current 3for2 offer – so getting it all for £42 could leave you in seventh heaven.

Standard delivery's £3.50 or you can collect in store for free. While Boots says there's plenty of stock, you may want to go quick as these are usually snapped up fast. See our round-up of other top beauty Advent calendars.

Here's what the 2019 No7 beauty calendar includes:

Amazing Eyes pencil in 'Black' (1.1g, full-size) - norm £7.50
Intense Volume mascara in 'Black' (7ml, full-size) - norm £10
Flawless Finish sponge (full-size) - norm £7
Precision Lips liner in 'Nude' (0.3g, full-size) - norm £7
Lip gloss in 'Naturally Nude' (8ml, full-size) - norm £9
Gel Finish nail colour in 'Midnight' (10ml, full-size) - norm £7.50
Slanted tweezers (full-size) - norm £8
Blusher in 'Damson Mist' (3g, full-size) - norm £9
Voucher for mono eyeshadow in colour of your choice (full-size) - worth £7
Voucher for Lash Impact lash serum (6ml, full-size) - worth £16
Skin illuminator in 'Nude' (30ml, full-size) - norm £12.50
Small eye contour brush (full-size) - norm £10
Felt tip eyeliner (1.6g, full-size) - norm £8
Nourishing nail & cuticle care (10ml) - norm £6
Radiant Results wipes (15 wipes, mini) - worth £3.75 based on full-sized 30 wipes version
Laboratories serum (3ml, mini) - worth £7.60 based on full-sized 15ml version
Airbrush Away primer (10ml, mini) - worth £5.50 based on full-sized 30ml version
Protect & Perfect Intense Advanced eye cream (5ml, mini) - worth £6 based on full-sized 15ml version
Instant Results Revitalising peel-off mask (10ml, mini) - worth £1.73 based on full-sized 75ml version
High Shine lip crayon in 'Day Dreamer' (2.71g, full-size) - norm £9
Protect & Perfect Intense Advanced day cream (25ml, mini) - worth £12.50 based on full-sized 50ml version
Protect & Perfect Intense Advanced night cream (25ml, mini) - worth £12.50 based on full-sized 50ml version
Protect & Perfect Intense Advanced serum (5ml, mini) - worth £3.40 based on full-sized 50ml version
Hydrogel eye masks (6g, two sachets) - worth £6 based on full-sized five sachet version
Radiant Results daily face polish (15ml, mini) - worth £1.35 based on full-sized 100ml version

Get Our Free Money Tips Email!

For all the latest deals, guides and loopholes - join the 12m who get it. Don't miss out
Latest Expired Deals
£10 off a £20 spend on No7 at Boots

In-store coupon with any purchase, incl free magazine

If you go in store to Boots (find your nearest*) you can get a '£10 off £20 spend' coupon valid on No7 beauty products until 1 Sep with any purchase. This also includes picking up the Boots magazine, which is free if you've an Advantage card, which itself is free to get. The coupon isn't inside the magazine, it's given separately when you take the magazine to the till.

The magazine's £1 without the card, but if you can't find the mag Boots says everyone who shops in store this month will get the coupon along with their receipt - no matter how little they spend. So you could pick up a stick of gum and still receive it.

How to max the coupon

You can stack this coupon with other Boots offers if you buy in store, such as the 'free' 'Maple Glow' palette* (norm £25) when you buy two or more items from a selection of No7 products*. See my blog Trick to get £45 of No7 beauty products for £10 for more information.

£12 for £40ish of No7 beauty products

Incl primer, serum, eye cream, plus voucher for a free lip product

If you buy two selected No7 items you can get a free 'Step into Spring' gift set containing primer, serum, eye cream and a voucher for a free lip product online at Boots or in store until Tue 9 Apr, subject to stock. Delivery's £3.50, or you can click & collect in store for free.

The offer's only valid on a selection of No7 products*, which you can browse via the link above. The cheapest combo of two No7 items included in the offer that we found online or in store is £12 for two No7 nail polishes (10ml, £6 each). As the set is worth £26ish, it means you can get about £38 of beauty products for £12. For other ways to save, see our full list of Make-up & Beauty Deals.

The free No7 'Starry Eyes' set will be automatically added to your basket online, but you'll need to pick it up from the shelf and take it to the till in store. Here's what you'll get:

'Airbrush Away' primer, 10ml - worth £5.50 based on full-sized 30ml version.
'Protect and Perfect' serum, 5ml - worth £3.40 based on full-sized 50ml version.
'Protect and Perfect' eye cream, 5ml - worth £6 based on full-sized 15ml version.

Voucher for a free 'Match Made' lip product, eg, lipstick, lip pencil, lip gloss etc in colour of your choice - norm up to £11.