No7 Deals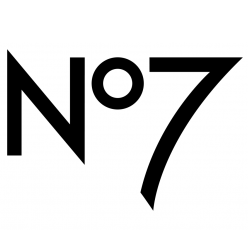 We don't currently have any No7 deals.
Latest Expired Deals
£50ish of No7 beauty products for £12

Including foundation, lip & cheek palette with highlighter + five colours

If you buy two selected No7 items you can get a free 'Kiss & Cheek' palette online at Boots or in store while stock lasts. If shopping online, delivery's £3.50, or you can collect in store for £1.50. When we asked, Boots didn't give us an end date, and wouldn't tell us stock levels, so go quick if it's something you'd like.

The offer's only valid on a selection of No7 products*, which you can browse via that link.

Here is the cheapest combo of two decent No7 items included in the offer that we found online:

This works out the best value which is why we've used it as our top example, but you can make this deal work in other ways such as the examples below:

Two No7 'Airbrush Away' 30ml foundation bottles* for £6 each (norm £16.50 each), meaning you'd get £53 of products for £12.
Two No7 nail polishes* (10ml, £6 each). This will give you £32 of beauty products for £12.
Two pencil sharpeners* (£4.95 each). This is the absolute cheapest way of getting the 'freebie' palette, but we don't think they're as good value as you're unlikely to need two sharpeners.



For other ways to save, see our full list of make-up & beauty deals.


The free No7 'Kiss & Cheek' palette* will be automatically added to your basket online, but you'll need to pick it up from the shelf and take it to the till in store. It contains one cream highlighter, and five cream lip/cheek colours (see image below).

Are there any more No7 offers that stack with this deal?

There's also £5 off when you spend £35 on selected No7* until 11.59pm Thu 23 Jul, and the already-reduced foundation is part of the offer – so you could buy six (which is the limit) and pay £31 instead of £99, and get the free gift.

£5 for £37ish of No7 beauty products

Incl primer, eyeshadow, eye pencil, plus voucher for a free eye cream to use in store

If you go online to Boots*, you can get a 'Fresh and Fabulous' gift set for £5 while stock lasts, which includes a voucher for a free eye cream normally costing £15-£20. Delivery's £3.50, or you can collect in store for £1.50.

It was previously part of a promotion in March, but Boots has extended the voucher end date to Sun 30 Aug so you'll still be able to use it to collect your eye cream in store – you can't get it online. For other ways to save, see our full list of Make-up & Beauty Deals.

Here's what you'll get:

'Airbrush Away' primer, 10ml - worth £5.50 based on full-sized 30ml version.
'Stay Perfect Amazing Eyes' pencil in 'Black', 1.2g - norm £7.50.
'Stay Perfect' eyeshadow mini in 'Lightly Toasted', 1g - worth £3.68 based on full-sized 1.9g version.

Voucher for a free 'Age Defying' eye cream of your choice - norm up to £20.