PayPal deals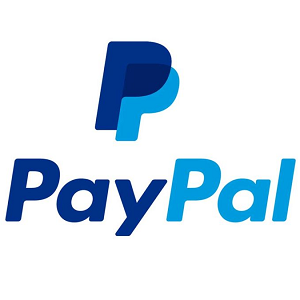 Unidays members can get £5 off a £10 or more spend when signing up for a new PayPal account.

Sign into Unidays via this link (membership is free but requires a valid student email address) and click 'Get now' to register for a new PayPal account by 11.59pm on Mon 2 Nov. Existing PayPal customers don't qualify.

Within 48 hours of registering for your new account you'll receive an email (if you've opted into emails) confirming you have a £5 voucher to spend. You'll find it in your PayPal Wallet under 'Offers'. This can't be withdrawn as cash - instead it will appear as a voucher which you can choose to apply to your next PayPal spend of £10 or more.

It's valid with just about every merchant that accepts payments via PayPal, but there are a few exclusions - see 'More info' below for a list. You need to use your £5 off £10 voucher by 11.59pm on Tue 10 Nov or you'll lose it.

You don't have to use your student email address when creating the PayPal account. In fact, Unidays recommends using a personal email address so that you can continue to use the account after you've graduated.

The offer can't be used with any others.

The PayPal voucher can't be used on donations, gift voucher payments, gift cards, 'send money' transactions, eBay seller fees, eBay purchases paid via eBay invoice or using the 'Add to Cart' button, and Uber payments. Be aware that other exclusions might apply.

Get Our Free Money Tips Email!

For all the latest deals, guides and loopholes - join the 12m who get it. Don't miss out
PayPal free £10 voucher for students

Via Unidays. New PayPal account holders only

Unidays members can bag a free £10 PayPal voucher when they sign up for a new PayPal account. Sign into Unidays (membership is free but requires a valid student email address) and click 'Get now' to register for a new PayPal account. Existing PayPal customers don't qualify. You've got until 11.59pm on Mon 30 Sep to sign up.

Within 48 hours of registering for your new account you'll receive an email (if you've opted into emails) confirming you have a £10 voucher to spend. You'll find it in your PayPal Wallet under 'Offers'. This can't be withdrawn as cash - instead it will appear as a voucher which you can choose to apply to your next PayPal spend.. It's valid with just about every merchant that accepts payments via PayPal, but there are a few exclusions - see 'More info' below for a list. You need to use your voucher by 11.59pm on Fri 4 Oct or you'll lose it.

You don't have to use your student email address when creating the PayPal account. In fact, Unidays recommends using a personal email address so that you can continue to use the account after you've graduated.

Have you seen our Student MoneySaving guides?

The offer can't be used with any others.

The PayPal voucher can't be used on donations, gift voucher payments, gift cards, 'send money' transactions, eBay seller fees, eBay purchases paid via eBay invoice or using the 'Add to Cart' button, and Uber payments. Be aware that other exclusions might apply.

PayPal free £5-£50 cash if you're lucky

Allocated at random. Log into your account to see if you've won

If you've a PayPal account, there's a small chance you've won a cash prize. PayPal has given away £1 million in denominations of £5-£50 which are divvied up at random in its 'Golden Ticket Giveaway'. Simply log in to check you've been allocated a prize (a 'golden ticket' will be displayed). While the chances are low, it should only take a minute or two to check.

If you've been lucky, the amount will be added to your PayPal credit and will be applied to your next PayPal spend automatically, BUT you need to spend it by 11.59pm on Mon 30 Sep, after which any unspent prize money will disappear.

It's valid on any online purchases through PayPal so long as it's in GBP, with a few exceptions (see 'More info' below for a list), there's no minimum spend and you don't have to use it all in one go - so you could choose to expend it in multiple smaller transactions.

For a more proactive approach to earning extra cash, see our tips on how to make money online.

The cash prize cannot be withdrawn from your account (it can only be redeemed against an online purchase). It cannot be spent on donations, gift cards/vouchers, person-to-person payment transactions, eBay seller fees, eBay purchases paid via an eBay invoice, eBay purchases using the 'Add to Cart' button, or Uber payments.

You must have a UK PayPal account in good standing (not in breach of its User Agreement) to be eligible.