Savile Row Company deals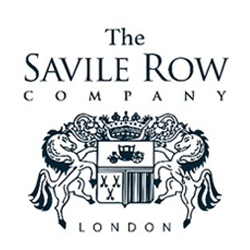 We don't currently have any Savile Row Company deals.
Savile Row Company 30% off code

Including already-reduced items, eg, £70 shirt for £21, £299 suit for £174

If you go online to menswear retailer Savile Row Company*, you can get 30% off shirts, suits, nightwear, casual tops, accessories etc when you enter the MSE Blagged code MSEJX30 until 11.59pm on Sun 5 Jul. Delivery's free.

The code will work on most items, including those already-discounted, though it excludes items in the clearance section* and made-to-measure shirts and suits.

While it's not normally MoneySaving, if you'd be buying anyway, we've spotted some smart savings to be had, especially when combining the code with items already on offer. Here are some strong examples we spotted on Tue 30 Jun:


See our High Street and Online Shopping Sales page for more like this.

What is Savile Row Company?

It has been making clothing since 1938 and is based on London's Savile Row, a street famous for tailored men's clothing stores, but it is now largely an online business. When we checked on Tue 30 Jun, it had an 'excellent' score of 4.7 out of 5 from 4,000+ reviews at Trustpilot.