If you click a link with an * to go through to a provider, we may get paid. This usually only happens if you get a product from it. This is what funds our team of journalists, and keeps us free to use. Yet there are two crucial things you need to know about this.
This never impacts our editorial recommendations – if it's in, it's in there because we independently rate it best.
You'll always get as good a deal (or better) than if you went direct.
For a more detailed explanation see How MSE is financed.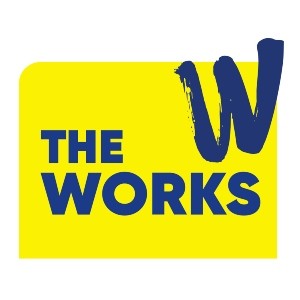 Get more bang for your book, when you head online to The Works* or into a store (find your nearest*), as you can get 10 kids' picture books for £10.

The offer's valid on all books in the 'Mix & Match' multibuy section* and when we checked online on Tuesday 22 February there were over 170 books to choose from. If you're shopping in store, this selection of books will be clearly marked. No discount code is needed, this deal is automatically applied at the checkout.

If you order online, you'll qualify for free Click & Collect when you spend £10, too. Alternatively, standard delivery is £3.99, or free when you spend £25 or more. Both options will take around three working days to be delivered in-store or to your delivery address.

The Works has told us that the 10 kids' books for £10 is an ongoing offer with no specific end date.


RRPs for these books are usually between £4.99-£6.99, while The Works usually sells them for £2 each. See 16 free or cheap kids' book tricks for more like this.

For all the latest deals, guides and loopholes simply sign up today – it's spam-free!
Latest Expired Deals
The Works three fiction books for £6

Choose from over 130 titles 

If you go online to The Works* or into a store (find your nearest*), you can get three fiction books for £6 until Sunday 11 June.

The offer's valid on all books found in this multibuy section* and when we checked online on Thursday 25 May there were over 130 books to choose from. If you're shopping in store, this selection of books will be clearly marked. No discount code is needed, this deal is automatically applied at the checkout.

If you order online, you'll qualify for free Click & Collect when you spend £10, too. Alternatively, standard delivery is £3.99, or free when you spend £25 or more. Both options will take around three working days to be delivered in-store or to your delivery address.

The Works has told us that the 10 kids' books for £10 is an ongoing offer with no specific end date.


RRPs for these books are usually up to £9.99 and The Works normally sells them for £2.50.

See 16 free or cheap kids' book tricks for more like this.

Board game deals round-up

Incl £13 Articulate (norm £30ish), and free virtual games

Board games are an integral Christmas Day activity for many, as well as a good idea for a gift with plenty of mileage, so we've rounded up the best deals on some of the most popular titles. Plus, given the current restrictions, we've suggested how you can adapt a few of the most popular games to play virtually.

The Government's guidance for staying safe over Christmas suggests avoiding playing board games with members of different households because of the risk of contamination, and only playing with members of your own household. So if physical board games are off the table for you, we've highlighted below whether or not you can adapt each game to be played over video call instead, and listed an app or online version, if this is available – though these may not be like-for-like to a physical copy. We've mentioned some virtual games and quizzes below, too.

Most popular and highest rated board games

We researched the best board games by scanning review listicles and best seller lists (see all our sources below), and collating some of the titles which appeared most often. The results cover both new and classic games, and varying levels of difficulty. For more about how to play each game, see our 'what's the gist?' table below.

| | | | |
| --- | --- | --- | --- |
| Board game | Lowest price (and next cheapest) | How easy is this to play over video call? | Is there an online version instead? |
| Articulate! | £12.99 at Ryman, £20 at Asda (norm up to £33) | Easy – it has an online version of the game (see right). | Yes – for free via the Articulate! virtual cards, specially launched for lockdown. |
| Gloomhaven | £105.94 at Amazon*, £109.19 at Zatu (norm up to £150) | Not possible – you can't play over a call. | No – there's no online version. |
| Ticket to Ride | £32.95 at Amazon*, £36.99 at Zatu (norm up to £40) | Not possible – you can't play over a call. | Yes – via an app (currently £3.09 via Google Play or £2.99 on the App Store). |
| Scrabble | £11.99 at Amazon* and Smyths Toys, £12 at Argos (norm up to £20) | Difficult – you'd need to make sure the same letters were removed from each player's bag each time. | No – but there are free apps such as WordFeud which let you play a similar game with friends via your phone. |
| Pandemic | £17.99 at IWOOT, £28.98 at OnBuy (norm up to £40) | Not possible – you can't play over a call. | Yes – you can play virtually online for £7.19 on Steam. |
| Carcassonne | £17.99 at IWOOT, £21.61 at Amazon* (norm up to £35) | Easy – it has an online version of the game. | Yes – thanks to the free online version at BoardGameArena. |
| Exploding Kittens | £9.99 at OnBuy, £14.99 at Amazon* (norm up to £30) | Not possible – you can't play over a call. | Yes – via an app (currently £1.79 via Google Play or £1.99 on the App Store). |
| Five Second Rule | £9.99 at Smyths Toys, £12.96 at OnBuy (norm up to £13) | Bit fiddly – one household could manoeuvre the pieces and read from the cards while other households could shout out answers. | No – there's no online version. |
| Cards Against Humanity (family edition) | £25 at Cards Against Humanity, £27.99 at John Lewis* and £29.99 at WH Smith (norm up to £30) | Easy – you'd all need to print free pack from the Cards Against Humanity website. To save paper, consider downloading and viewing onscreen instead. | Yes – you can download for free from the Cards Against Humanity website. |

Prices at 5.56pm on Tue 22 Dec


Classic board games

| | | | |
| --- | --- | --- | --- |
| Board game | Lowest price (and next cheapest) | How easy is this to play over video call? | Is there an online version instead? |
| Jenga | £9.99 at Amazon* and Smyths Toys, Next cheapest, £10 (norm £12) at Argos, John Lewis* and Tesco | Not possible – need to be in the same room to play. | No – there's no online version. |
| Connect 4 | £10.99 at Smyths Toys. Next cheapest, £11 at Argos | Bit fiddly – one person would need to put all the tokens in. | Yes – via an app (currently free via App Store or £2.39 via Google Play). |
| Monopoly | £17.99 at Smyths Toys. Next cheapest, £18 (was £20) at Argos | Bit fiddly – each player would need to move/place all pieces on their own board. | Yes – via an app (currently £3.99 via Google Play and the App Store). |

Prices at 5.56pm on Tue 22 Dec


Top board game picks from MSE HQ


Board game

Lowest price (and next cheapest)
How easy is this to play over video call?
Is there an online version instead?
Dobble
MSE Laura B's pick
£5.66 at OnBuy, £8 at Amazon* (norm up to £13)
Possible – for some versions, you'd all need your own pack.(See Connect and Play for which versions can be played virtually).
No – there's no online version.
Dominion
MSE Laura F's pick
£32.49 at Zatu, £41.36 at Amazon* (norm up to £45)
Not possible – you can't play over a call.
Yes – there's a free Dominion online version.
What do you Meme?
MSE Sarah's pick
£22.99 at Zatu. Cheaper at £22.39 at Hive but currently out of stock (norm up to £28)
Not possible – you can't play over a call.
No – there's no online version.
Cluedo
MSE Rhiannon's pick
£15 at Asda, £20 at Argos (norm up to £30)
Possible – so long as one person has the set, they can move pieces for everyone.
Yes – it's £11.99 on Steam or there's an app (currently £1.99 via Google Play or £3.99 on the App Store)
Guess Who? Norwich City FC edition
MSE Kelvin's pick
£24 at Official Norwich City FC Merchandise. Not available elsewhere
Possible – you'd all need your own (same version) board.
Yes – Twinkl has a free printable Guess Who-style game.
Linkee
MSE Laura F's pick
£21.38 at Zatu, £22.97 at George at Asda (norm up to £27)
Easy – only one person needs a pack. Everyone else can listen and call out.
No – there's no online version.

Prices at 5.56pm on Tue 22 Dec


More virtual games

If you're not fussed about physical games, perhaps you'd rather keep your gaming solely in cyberspace where human infections hold no sway. In that case, if the games listed above don't take your fancy, there are plenty of free sites you can use to find games of your choice.

BoardGameArena features a selection of popular games and lets you play online against friends or strangers. If you've had enough of board games after reaching this section, you might prefer the free quizzes over at Sporcle.

If your Christmas game-playing usually involves a festive tipple, see our Christmas bubbly deals.

Here's a little more information about each of the board games above:

Board game
What's the gist?
Articulate!

Get your teammates to work out the word on your card without saying the word yourself.

Ages 12+

Gloomhaven

Strategic card play involving vanquishing monsters and completing quests.

Ages 14+

Ticket to Ride


Lay down railway routes across the country to score the most points.

Ages 8+

Scrabble


A classic. Use your tiles to come up with high-scoring words.

Ages 12+

Pandemic

Contain the spread of infection (counters) across the board.

Ages 8+

Carcassonne


Place tiles to build and shape your medieval landscape.

Ages 7+

Exploding Kittens


Strategic card game. Make sure your opponents are blown up instead of you.

Ages 7+

Five Second Rule

Name three things from the category on a card before the timer runs out.

Ages 10+

Cards Against Humanity (family edition)

Match up cards to come up with the funniest sentences. This is the kid-friendly version.

Ages 8+

Dobble

MSE Laura B's pick

A lightning-speed, high-energy set of games revolving around matching symbols.

Ages 8+

Dominion

MSE Laura F's pick

Build your empire through strategic card play.

Ages 13+

What do you Meme?

MSE Sarah's pick

Match photo cards with caption cards to get the biggest laughs.

Ages 17+

Cluedo

MSE Rhiannon's pick

Work out the murderer, weapon and scene of the crime.

Ages 8+

Guess Who? Norwich City FC edition

MSE Kelvin's pick

Ask yes/no questions to deduce your opponent's identity.

Ages 6+

Linkee

MSE Laura F's pick

Work out the answers to four questions and the connection between them.

Ages 14+