If you click a link with an * to go through to a provider, we may get paid. This usually only happens if you get a product from it. This is what funds our team of journalists, and keeps us free to use. Yet there are two crucial things you need to know about this.
This never impacts our editorial recommendations – if it's in, it's in there because we independently rate it best.
You'll always get as good a deal (or better) than if you went direct.
For a more detailed explanation see How MSE is financed.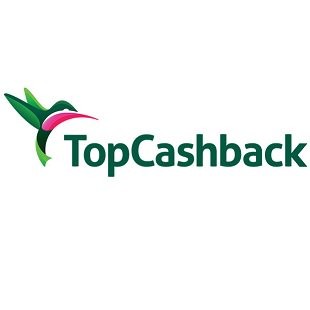 We don't currently have any Topcashback deals.
Latest Expired Deals
Black Friday cashback rates from Topcashback & Quidco

You could max your savings going via cashback sites

The two big cashback sites – Topcashback* and Quidco* – are offering bonus cashback on a range of retailers, most of which currently have Black Friday sales on. By going through to the retailer via a cashback site before you purchase means you could effectively get even more of a discount on your items – though you will have to wait a while to get your cashback.

You shouldn't choose where to shop based on cashback alone, as it's never 100% guaranteed, so always go for the best price on the item you're after, and see any cashback as an extra bonus. See our Top cashback sites guide for full info on how they work.

Below, we've picked 10 popular retailers and checked the rates offered for each at Topcashback and Quidco at 1.29pm on Friday 24 November.

BLACK FRIDAY CASHBACK
Topcashback*
Quidco*
Adidas
5.95%
6%
Argos
8.5%

£20 bonus when you opt in at this Quidco link* and spend £100 or more. Ends 11.59pm on Fri 24 Nov

Otherwise... 6.75% for Argos newbies, 3% for existing customers, 2.25% on tech items

Asos
8.07% for Asos newbies, 1.7% for existing Asos customers
10% on everything, up to £20 cashback. Ends 11.59pm Fri 24 Nov
The Body Shop
Up to 17% on selected products
Up to 15% on selected items, up to 10.5% for Body Shop newbies, up to 4.5% for existing customers
Boots
12.75% for Boots newbies, 8.5% for existing Boots customers. Ends 11.59pm on Fri 24 Nov
25% for most purchases, excluding Dyson, Chanel, Dior, Fitbit, baby milk, Covid-19 tests and flu jabs. Max £50 cashback
Currys
Up to 20% on selected products, 1% on other purchases
10% on everything
eBay
20% on everything, up to £100 max cashback. Ends 11.59pm on Fri 24 Nov
10%
John Lewis
Up to 6% on selected products, 2% on most purchases

£20 bonus when you opt in at this Quidco link* and spend £100 or more. Ends 11.59pm on Fri 24 Nov.

Otherwise... Up to 4.5% cashback available

Nike
10.2% on full-price items, 6.8% on sale items
Up to 6.5%
Superdrug
Up to 21.25% on selected items, 7.65% for Superdrug newbies on most items, 5.1% for existing Superdrug customers on most items
Up to 40%

New to cashback sites? Grab a newbies offer:

Important: Don't allow yourself to be taken in by the hype around Black Friday and be sucked into buying something you don't need or can't afford. And always do your own price comparisons to ensure you are getting the best deal possible – don't just take a retailer's word for it.

See our Black Friday 2023 guide for all our Black Friday and Cyber Monday deals analysis.

Extra £25 cashback with £5+ spend via Topcashback

Newbies to Topcashback only. Make your purchase by 26 November

If you're new to cashback site Topcashback, sign up to it via our MSE Blagged link* to get an extra £25 cashback when you spend £5 or more at one of 5,000+ retailers through Topcashback by 11.59pm on Sunday 26 November. There are a few retailers and services such as takeaways and insurance excluded – check 'More info' below for the full list before buying.

The deal will end on Sunday 26 November, or when 15,000 people have signed up through this offer, whichever's sooner.

As well as the £25 bonus cashback, you'll also get the normal rate of cashback offered for that particular retailer or service, so if you were planning to make a purchase anyway then this deal's a no-brainer. For example, if you're a newbie to both Topcashback and Asda online delivery, you'll get the £25 bonus plus the normal rate of £8.50 on a £48+ shop – saving you £33.50 on your shop.

Even if you don't have a planned purchase, you can earn the extra £25 cashback by buying something small costing £5+ that you know you'll use in the future, such as a two-pack of LED light bulbs from Argos. It's worthwhile checking if your chosen retailer offers a free click & collect service so you don't have to pay for delivery, which'll eat into your cashback (delivery costs won't be counted as part of the £5 spend).

This deal can't be used alongside any other bonus cashback offers, including the Topcashback refer-a-friend scheme – see full Topcashback terms and conditions*.

Important. As with most cashback sites, it could take months until your purchase is confirmed and your cashback is available to be paid. Also, cashback can never be certain as things can sometimes go wrong (for example, your purchase doesn't track properly or the retailer goes bust), so always see it as a bonus rather than a guarantee. Focus on what's the cheapest deal overall, not just the biggest cashback offer. For more info, see our Five cashback site need-to-knows.

The following retailers, products and services are excluded from the £5 qualifying spend:

All takeaways, Affordable Mobiles, Animal Friends Insurance, Apple Store Online, Certified Apple Refurbished, Asda Money Pet Insurance, Autotrader, Confused.com Gap Insurance, Confused.com Home Insurance, Confused.com Life Insurance, Confused.com Motorbike Insurance, Confused.com Pet Insurance, Confused.com Temporary Car Insurance, Confused.com Travel Insurance, Confused.com Van Insurance, Confused.com Van, Bike & Car Insurance, first direct Current Account, Go.Compare Van Insurance, Homeprotect Landlord Insurance, O2, O2 Mobile Broadband, Policy Expert Home Insurance, Purely Pets Insurance, Quotezone.co.uk, Skyscanner, SO-SURE Mobile Phone Insurance, Swinton Landlord Insurance, Three SIM Contracts, Topcashback Compare Broadband, Topcashback Compare Mobile, Uswitch Compare Broadband, Uswitch Compare Car Insurance, Uswitch Compare Home Insurance, Uswitch Mobile Comparison, Wealthify Stocks & Shares ISA, XE Money Transfer.

How long will it take to get the cashback?

Topcashback says this is dependent on the retailer you make your qualifying purchase from, and when it confirms the transaction. Your purchase should show as 'tracked' in your Topcashback account within 72 hours, and then Topcashback says most retailers confirm within two to three months, but it can take longer.

The £25 bonus cashback should be available to withdraw "30 days after the date that your purchase is confirmed (your qualifying purchase will show as 'Confirmed' in your account earnings) to Topcashback from your chosen retailer."

What if my qualifying purchase to get the bonus doesn't appear as 'tracked'?

Topcashback says to raise a claim after 24 hours so it can track it manually.