Topcashback Deals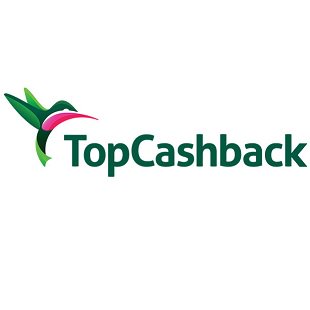 We don't currently have any Topcashback deals.
Latest Expired Deals
'Free' £2 pumpkin from any UK store

Via Topcashback for new & existing members. Must have receipt

New and existing Topcashback* members can claim up to £2 cashback when buying a pumpkin of any size, until 11.59pm on Thu 31 Oct or until 25,000 people have claimed it, whichever's first (so go quick). You can spend more than £2 if you like, but £2 is the maximum you'll get back.

How to do it

1. Create a Topcashback* account, or sign in if you've already got one.

2. Take a photo of your receipt showing your pumpkin purchase from any UK store and upload it via the link above.

Topcashback says it could take up to seven days for the cashback to appear in your account as pending, and then up to 30 days for it to be ready to be withdrawn.

As we always say, cashback is never guaranteed – so see this as a bonus if you're buying one anyway and don't buy it just to get the cashback. See MSE's Top Cashback Sites for more info on how it all works.

Matalan 'free' school uniform

Online only via cashback. New Topcashback customers only

New Topcashback* customers can kit their wee'uns out with a 'free' school uniform or school accessories from Matalan, using a cashback offer to claim £15 back on an eligible purchase online. Delivery's £3.95 or you can click and collect for free.

To get the deal, sign up to Topcashback by 11.59pm on Sun 15 Sep, enter 'Matalan' into the search box to be redirected there and purchase up to £15 of school items. Topcashback will reimburse a maximum of £15 to your account about 14 days later. From there you can withdraw it to your bank account. You must navigate to Matalan through Topcashback's special links or the purchase won't track.

Warning: As things can go wrong with online cashback, you should treat offers such as this one as a bonus rather than guaranteed – only make planned purchases on things you'd have bought anyway. For more info, see our Cashback guide.

Here are examples of Matalan's basic school uniform items we spotted on Tue 16 Jul:

2x polo shirts - £2.50-£6
Sweatshirt - £3-£5
Skirt - £3-£6
Trousers - £3-£5


Although you'll be able to spend over £15 once you're redirected to Matalan, you'll only receive up to £15 cashback against your eligible school purchases.


You must be a new Topcashback member to take advantage. Good news though: if you have an existing account but haven't made any purchases through it, you count as a new member.

For 'back to school' purchases that are a little more straightforward, see our other cheap school uniforms deals.

New Topcashback members (or those with no previous purchases or cashback) only.

The offer can only be used once per household and can't be used with the Tell-a-Friend promotion.

Your cashback can only be paid out via BACS payment.