Wilko Deals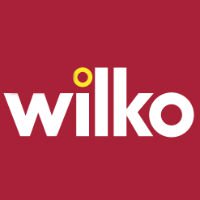 We don't currently have any Wilko deals.
Latest Expired Deals
Wilko £1 off pick & mix

Regular, Medium & XL cups

If you're looking to treat yourself or the kids to a sugary something, Wilko* is running its £1-off-a-cup pick & mix discount again. The best value can be found by going for a 'Regular' cup - it's normally £2, so the £1 off makes it half price. Head in store (find your nearest*) to make the most of this offer until Wed 31 Jul.

The deal brings the 'Medium' cup down to £2 (norm £3) and the 'Extra Large' is £3 (norm £4). Bags of sweets sold by weight are not included – though for why cups tend to be a better choice anyway, see MSE Ant's blog on the perils of pick & mix pricing.

You should be able to claim your discounted sweets in all Wilko stores that sell pick & mix, but it's worth phoning ahead to check your local is participating before you make a special trip.

After something more savoury? See our Food & Drink deals.

Cheap electric fans - can you find 'em?

Best prices at big retailers incl B&M, Wilko & Screwfix

As summer's hotting up and there's talk of a heatwave, we're predicting fans will soon be flying off the shelves. In previous years, the cheap ones have disappeared very quickly, and some stores sold out of all fans.

While not an exhaustive list, we've rounded up the best deals we've seen on the most common sizes - though we'd expect stock to go quickly so it could be a game of 'can you find 'em' rather than guaranteed.


These prices don't include delivery, so you'll need to factor that in if you're buying online.