Xercise4Less deals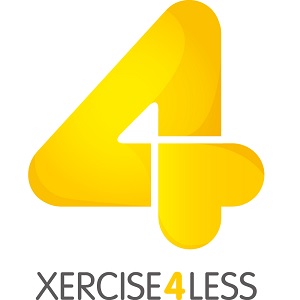 We don't currently have any Xercise4Less deals.
Xercise4Less £1 for 1mth gym membership

No contract or joining free, but £15+/mth after. Plus FREE 60 min PT session

MSE Update, 12pm on Tue 19 Nov: While this deal was initially due to end on Tue 19 Nov, Xercise4Less has decided to extend the offer until Fri 13 Dec.

Xercise4Less, a low-cost gym chain across the UK, offers gym memberships from £15-£23 a month (either on a 12-month contract, or a flexible 'rolling' monthly basis). Yet if you're new and enter the MSE Blagged code 1POUND when you sign up online, you get your first month for £1, pay zero joining fee (norm £20) and get a free 60-minute PT session (norm £35). The code is valid until Fri 13 Dec.

IMPORTANT: Even if you choose a no-contract membership, after the first month you'll be charged automatically every month until you cancel the subscription (see below for how to cancel).

How to sign up

Go via this link to Join Xercise4Less*.
Select your local gym from the dropdown menu, then use the toggle to choose whether you want a flexible no-contract membership or a 12-month contract (remember, don't commit unless you'll use it).
Enter the code 1POUND and you should see your membership option with £0 joining fee, £1 for the first month and a free PT session.


If you decide not to keep it, you can cancel your membership* anytime via the Xercise4Less website or app.

What is Xercise4Less?

Xercise4Less is a low-cost, no-frills gym chain with 51 gyms across the UK (find your nearest*). Every gym has up to 400 pieces of equipment, including cardio machines (treadmills, bikes and crosstrainers), as well as resistance machines and free weights. Each gym also offers a range of classes which are included in every membership. Once you're signed up to one gym, you can access all other gyms.

Types of membership

It offers both peak and off-peak 12-month contracts, as well as a peak flexible 30-day rolling membership option - if you don't want to commit to an annual contract, you can sign up to its flexible membership and cancel at any time. The code will work on both flexible and contract membership options.

While a contract membership gives the cheapest monthly price, you'll be locked in for a minimum 12 months, so remember not to commit to a contract unless you'll definitely use it.