If you click a link with an * to go through to a provider, we may get paid. This usually only happens if you get a product from it. This is what funds our team of journalists, and keeps us free to use. Yet there are two crucial things you need to know about this.
This never impacts our editorial recommendations – if it's in, it's in there because we independently rate it best.
You'll always get as good a deal (or better) than if you went direct.
For a more detailed explanation see How MSE is financed.
How to make a home insurance claim
If you're thinking about making a claim on your home insurance, chances are something big has gone wrong, and you're already feeling pretty stressed. Luckily, most insurers have a very simple process to make sure you get the financial support you need, as soon as possible.
1-min read on how to make a claim on your home insurance
If you just need a quick overview of what to do, see directly below for the steps to take when claiming on your home insurance.
Call the police (if necessary)

Call your insurer

Send over any evidence

Get any repairs approved
We go into more detail on these steps, and give more info on when (and when not) to make a claim, and what you'll need when you call your provider, in our full guide below.

When should I claim on my home insurance?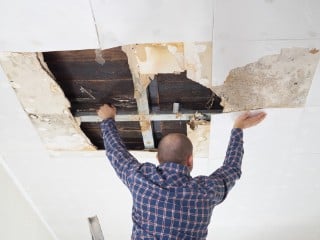 Most home insurance providers will give you up to 180 days (about six months) to submit a claim.
However, the general rule is: the sooner, the better.
Ideally, you want to make the claim before you arrange any repairs or replacements.

In some situations it's pretty clear when you should make a claim on your home insurance. Your policy is there to protect you from damage by flood or by fire, or from someone breaking in and taking your possessions. Many insurers have 24-hour emergency phone lines for these types of situations so you can get help as quickly as possible.
However, your insurance policy might cover other scenarios too, such as damage to or loss of a valuable item – for example, your laptop or bike – or needing to call out an emergency locksmith. Whether you want to make a claim in these cases will depend on your circumstances and policy. It may be that you want to explore how much it would cost to fix the issue yourself before you decide whether it's worth making a claim.
Are there any situations where I shouldn't claim on my home insurance?
The main reason you might decide not to make a claim on your home insurance is if it'll cost less just to sort the issue yourself.
This might happen when your 'excess' (the amount you have to pay towards the cost of your claim) is more than the amount you want to claim. For example, if your excess is £200, but you're only looking for £150 there's no point in claiming on your insurance.
Where it gets a bit more tricky is when the amount you want to claim is only slightly more than your excess. For example, if your excess is £200, and you want to claim for £250.
While you will still get that £50 to help towards the cost of repairs or replacements now, making a claim can increase the cost of your policy in the future. This is because making a claim is likely to affect any no-claims discount you have, and can increase future premiums (though not always – more on this below).
It's also worth double-checking your policy for any special conditions which might mean your claim gets rejected. For example, if you make a building insurance claim for storm damage, and it turns out your roof was in a bad state of repair before the storm, your insurance provider might not pay out.
How do I make a claim on my home insurance policy?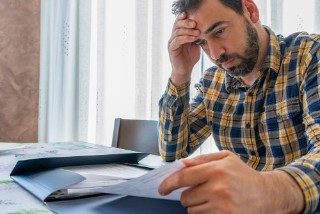 A lot of people have home insurance policies, but aren't always really sure about how to make a claim.
Luckily, making a claim is a fairly straightforward process:
Call the police (if applicable). If your claim is the result of a crime (such as burglary or arson), your first port of call should be to report it to the police.


Call your insurer. When you're ready to make your claim, ring your insurer. Its phone number should be on your policy documents. Many will also have a 24-hour emergency line, in case of large issues that affect your ability to stay in your home such as a flood or fire.


Send evidence. Your insurer will need evidence of what's gone wrong, before it can make a decision on your claim. This could be photographs of the damage, a police report, or receipts of high value items that have been stolen.


Get repairs approved. Your insurer will organise any necessary repairs for you or send you a cheque for the amount you've claimed. If you're making a large claim, your insurer might send a 'loss adjustor' who will help assess what repairs you need, and how to proceed with your claim. Loss adjustors work for your insurer not for you. If you'd like extra reassurance, you can appoint a 'loss assessor' to fight your corner (but it'll cost you extra).
Top tip: Try to avoid getting any repairs done before they've been approved by the insurer. If you have to make repairs (for example, for health and safety reasons), make sure you thoroughly photograph the damage, or keep any physical evidence to show your insurer, along with any receipts for the work done.
How soon can I make a home insurance claim?
If there's been an emergency, such as a flood or a fire, you can make a home insurance claim straightaway – most insurers will have 24-hour emergency lines for this purpose.
However, if it's not an emergency, you'll usually have up to 180 days (just under six months) to submit your claim.
Important. If you're making a claim as a result of a crime, you'll need to talk to the police first. Your insurer will need your crime reference number when you make the claim.
How long does a home insurance claim take?
How long it'll take your insurer to decide on your claim will depend on the issue. For easy, or low value, claims, you may get a decision within a couple of days.
However, if your insurer needs to send out a loss adjustor or there's any dispute about your claim, it could take a few months for you to get a decision.
What will I need to make a claim?
When you make the claim, your home insurance provider is likely to ask for basic information about you and the issue you're looking to get resolved. It'll also ask for some specifics that will help it to assess your claim.
To ensure everything goes smoothly (and your claim is processed without delays), make sure you have the following to hand before you make the call:
Basic personal details, such as your name and address.


Your policy number. You should be able to find this on your policy documents.


Details of the issue you're claiming about. You'll need to provide a short description of what's gone wrong, and what you think you'll need to sort the issue out (for example, repairs to damaged property, or replacement of stolen items).


Your crime number (if applicable). If you're making a claim after a crime (such as burglary or arson), the insurer will need the reference number you were given when you reported the incident to the police.


Any supporting evidence you've collected. This could be photos or videos of the damage caused, correspondence with the police or witnesses, or receipts of high value items that have been stolen.
How do I complain about a claim?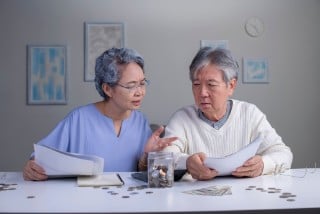 If you're not happy with how your claim has been handled, get in touch with your insurer to let it know you'd like to make a complaint.
Emailing is usually the best way to complain, as it means both parties have a written record of your issues. Include in your message what you think has gone wrong, and why. It's best to focus on facts, and back up your case with evidence (such as quotes from tradespeople showing how much repairs will cost).
The insurer will then reassess your claim, along with any new evidence you have provided.
If you're still not satisfied with your insurer's response, or you haven't reached an agreement on how to move forward after eight weeks, you can escalate your complaint to the Financial Ombudsman Service (FOS). The FOS is a free dispute resolution service, which can order firms to pay you compensation.
We have detailed guidance on the support the FOS can give you in our Financial Ombudsman guide.
Do previous claims stay on my record? What effects does this have on me?
Yes, insurers can see past claims by looking at the Claims and Underwriting Exchange (CUE), which is a database where all claims reported to insurance companies are kept. Records of claims stay there for six years.
Having a claim on your record can mean the cost of your home insurance goes up – but not always. Larger claims, such as repairs after extensive storm damage, are much more likely to cause an increase. On the other hand, smaller claims such as replacing a damaged laptop, will have little or no impact.
If you make a claim, keep an eye out when you renew your policy for any increases. If there's a significant rise, check whether you could get a better deal with a different provider.
More home insurance tips
We've a whole host of home insurance top tips and tricks to get cheap cover. Below is a quick round-up of where we'd suggest you head to next...

Suggestions for you
Have your say in our forum!