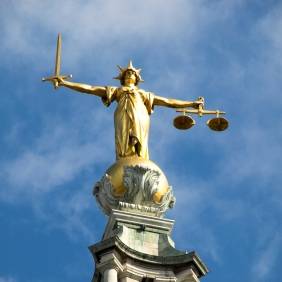 Banks have been given permission by the House of Lords to appeal a ruling that "unlawful" overdraft charges can be subject to fairness rules.
The decision is a major blow to consumers as it's likely the resumption of the bank charges reclaiming process will be held up again.
Last month, as part of the historic bank charges test case, the Court of Appeal agreed with the High Court's decision that charges can be subject to 'unfair contractual terms' laws.
This was a crucial victory for reclaimers, as without it, banks can ignore the Office of Fair Trading's (OFT) verdict on whether charges of up to £39 a time for a bounced payment or for exceeding your overdraft limit are fair. The OFT has provisionally suggested they are unfair but has not concluded its investigation.
The House of Lords' judicial office, in a rather clumsy statement, says : "Office of Fair Trading (Respondents) v Abbey National plc and others (Petitioners). That leave to appeal be given; and that the petition of appeal be lodged by 15 April."
The appeal could be heard by the end of July, but because the Lords closes for summer, if there are any delays, it may not be heard until October.
The City regulator, the Financial Services Authority, has allowed banks, the Financial Ombudsman and the courts to suspend all bank charge claims since July 2007 when the test case was announced. It's expected to extend this waiver until the conclusion of the case.
Martin Lewis, creator of MoneySavingExpert.com, says: "This is a super-tanker and it's only heading in one direction. The banks can't stop it, but they're doing all they can to slow the process.
"Both the High Court and the Court of Appeal have already said bank charges are governed by fairness rules and the OFT has said it provisionally thinks charges are unfair.
"It's time the banks paid out. Hundreds of thousands of people are waiting to get money back that's been unlawfully taken from their accounts, without their permission. There's nothing the economy needs more right now than cash put into people's pockets."
While this means it's likely the FSA will extend its hold on reclaiming, that shouldn't stop people putting in their claims as soon as possible, to put them ahead in the queue. In addition, the hold does not apply to anyone in financial hardship.