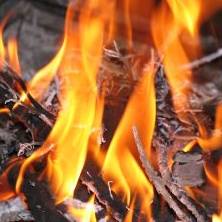 Pressure is growing on energy companies to slash the cost of gas and electricity to reflect price reductions on the wholesale markets.
An Early Day Motion tabled in Parliament last week, and signed by 26 MPs so far, calls on energy providers to slash costs for consumers. This is because the price they pay to buy energy supplies, known as the wholesale price, has been tumbling.
Wholesale gas prices have fallen by over 50% since their peak in July last year, while the price firms pay for electricity has fallen by almost 50% between July last year and February 2009, according to price comparison site Energyhelpline.com.
Yet, despite energy firms increasing prices by 50% in some cases last year to take account of the dramatic rise in wholesale costs in 2008, they've only fallen by 10% – at most – this year.
Lib Dem MP John Barrett, who tabled the EDM, says: "If household gas bills had reduced at the same rate as wholesale prices, the average UK household would save over £200 per year. I call on the Government to ensure the prices charged by energy companies better reflect reductions in wholesale energy prices."
Archna Luthra, energy analyst at MoneySavingExpert.com, says: "Quite frankly, it's shocking that the big providers have cut prices by such paltry amounts while wholesale prices continue to drop. It's a shame the consumer groups are not doing more to stop this.
"People should contact their local MP and ask them to support the motion. In the meantime, as the latest round of price cuts are over, now is the ideal time to ditch and switch providers, possibly saving £200-300/year."