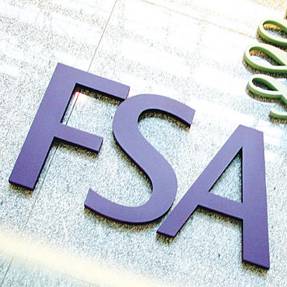 The Financial Services Authority (FSA) says lump sum loan insurance, where the premium is added to your debt upfront and incurs interest, is virtually extinct.
This represents a major victory for MSE as we've regularly called for this type of cover, known as single premium payment protection insurance (PPI), to be banned.
Lenders have been gradually withdrawing the product after the Competition Commission (CC) announced earlier this year that they must stop selling all single premium policies in 2010.
In February, the FSA, the City regulator, wrote to all firms selling single premium PPI with unsecured personal loans asking them to withdraw the product by 29 May, today.
Salesman flogging these policies have been responsible for much of the flagrant misselling of PPI, designed to cover your repayments if you cannot work because of accident, sickness, or if you're unemployed.
Single premium policies also tend to be hugely expensive, largely because you're not just paying for the insurance, but interest is charged on the premium. The CC estimates consumers are overcharged by £1.4billion a year for PPI as a whole because of the lack of competition.
FSA spokesman Robin Gordon-Walker says all major firms have now stopped selling single premium cover alongside unsecured personal loans and he is confident most small firms had also ceased flogging it.
The regulator will scour the market over the coming weeks to ensure all small firms have ceased single premium sales, and will write to any caught selling the cover, asking them to stop.
While the FSA's call to end single premium sales did not apply to insurance on secured loans – where your property is used by the lender as security if you don't pay, meaning you could lose your home – these loans have virtually vanished anyway, as we reported last week.
Wendy Alcock, insurance analyst at MoneySavingExpert.com, says: "It's great to see the sale of single premium PPI finally coming to a halt, ending the unfair practice of adding interest to the insurance.
"If people still need cover they can slash the insurance cost of new and existing loans by getting cover from a standalone provider. And anyone who's ever bought one of these policies should check it to see if they're due some cash back."