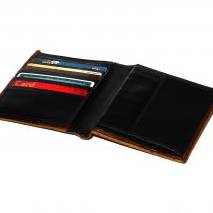 There's a new top long-term balance transfer credit card out this week. The Barclaycard Platinum card allows you to shift debts to it at 6.3% for three years with no fee.
To get the rate, you must move the debt within 60 days of account opening. If the balance transferred tops £5,000, the rest is charged at 6.9%. You must earn at least £10,000 a year, be over 21 and not hold another Barclaycard to get the plastic.
After three years, the interest jumps to the standard 12.4% APR.
The best non-Barclaycard long-term rate is via Capital One's Platinum card, which locks in debts at 6.9% until January 2012, with no fee, reverting to 15.9% APR. To stand a good chance of getting it, you'll need a decent credit history and be a homeowner earning over £20,000 a year.
For the best short-term 0% balance transfer deals, read our Best balance transfers guide.
* Using these links helps the site stay ad-free and free to use, as they're 'affiliated links' which invisibly take you via price comparison services like Moneysupermarket or affiliate sites. If you get the product that way, this site gets revenue.

You shouldn't notice any difference, the links don't impact the product at all and the editorial line (the things we write) is NEVER impacted by the revenue. If it isn't possible to get an affiliate link for the best product, it's still listed in the same way. The following Capital One link is an identical unaffiliated link provided for transparency. Click on the following link for more details on how this site's financed.