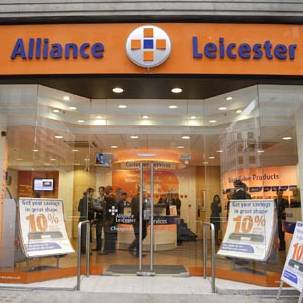 Alliance and Leicester (A&L) will up the credit interest rate for new customers on its Premier Direct account on Monday.
Therefore, from next week, it will be our top-pick account for those regularly in-credit with an annual salary below £14,700.
You'll get a fixed 6% before tax on the first £2,500 in the account, instead of the current 5%, if you deposit at least £500 a month. That's equivalent to a £6,050 annual salary.
Top-rate...
This rate is higher than any standard or fixed savings account at present, but obviously only on a limited balance.
The reward on the Abbey Preferred In-Credit account will also rise from 5% to 6% fixed for new customers on the first £2,500 from Monday. However, you must deposit at least £1,000 a month.
The A&L account is the better of the two because you also get a 12-month 0% overdraft. After that, you pay 50p per day you're overdrawn, up to a maximum £5 per month.
... which then dives
On both accounts, you only get the 6% credit interest rate for 12 months, after which it plummets to 1%.
In theory, a basic rate taxpayer could earn £120 a year after tax from either account but they'd have to maintain a £2,500 balance throughout, which is unrealistic.
At a more sensible £1,000 average, a basic rate taxpayer would earn £48 a year on either.
Therefore, both accounts can be beaten by the Halifax/Bank of Scotland Reward account, which pays £5 a month after basic rate tax, or £60 a year. However, you have to pay in £1,000 a month, meaning you'd need to earn at least £14,700 a year.
Top pick overall
The First Direct 1st Account pays a £100 sign-up bonus, making it our overall top account for those in credit, though you need to pay in a salary of at least £23,300.
Yet as the Halifax/Bank of Scotland account pays £5 every month, and not just for a year, it's best for those regularly in credit who want long-term value.