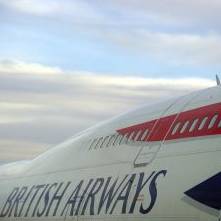 British Airways and Virgin Atlantic passengers overcharged for fuel are finally receving compensation, yet millions who could be eligible have not claimed.
Those who travelled between August 2004 and March 2006 on long-haul flight could be due a refund.
The most recent figures available show only 100,000 individuals and 1,200 businesses had registered for refunds. It's estimated 5.6 million passengers could be eligible.
Following legal action in the US, passengers are finally receiving payouts of between £2 and £10 per flight, but anyone who wants to reclaim must act.
For those yet to claim, submissions can still be made by filling in an online form by 31 December 2012 at airpassengerrefund.co.uk.
In August 2007, British Airways was fined £200 million after both the UK and US competition authorities found it had colluded with Virgin Atlantic to hike fuel surcharges on long-haul flights. Virgin escaped a fine because it reported the abuse.
Further Reading / Key Links
Details of how to reclaim: Virgin/BA Compensation
Airpassenger refund latest: airpassengerrefund.co.uk