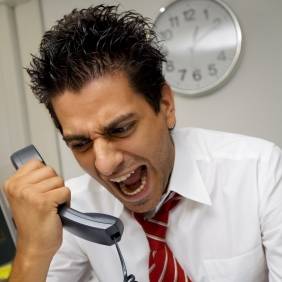 Banks and building societies have hit savers by cutting rates in line with recent base rate drops. However, they've failed to cut borrowing rates accordingly, a report reveals today.
In fact, some overdraft rates have risen this week despite a 90% fall in the Bank of England base rate since early October last year when it stood at 5%.
To ensure you're getting the best rates read our Top savings accounts, Best bank accounts and Cheap mortgage finding guides.
Since early February, in which time base rate has dropped by 1% point to its current 0.5% historic low, average rates on best-buy easy access saving accounts have plummeted by 0.95% points, according to a report by price comparison site Moneysupermarket.com.
Anyone with £10,000 saved will therefore see their before-tax income drop by £95 a year.
Yet the same study shows typical standard variable mortgage rates – the rate many mortgages revert to after an introductory offer – have fallen by just 0.36%. This knocks £30 off monthly payments on a £100,000 interest-only mortgage.
If that's not bad enough, some borrowing rates have risen this week. Nationwide Building Society hiked its standard overdraft interest rate from 17.9% to 18.9%, which will cost someone with an average £1,000 debit balance £10 a year.
From next Monday, many of Barclays' overdraft rates will rocket by up to 3.9% points.