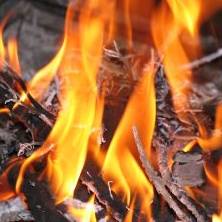 Energy companies may have broken European Union (EU) rules and overcharged millions of prepay gas and electricity customers by nearly half a billion pounds.
A report out today from the National Housing Federation (NHF) claims between 2006 and 2008, prepay meter users were overcharged for their energy use by £464 million.
These customers, many of whom are struggling financially with an average household income of less than £16,000 a year, are often charged more per unit of energy than billed customers.
Yet EU rules, introduced in 2004, state meter users can only be charged higher prices if it reflects increased costs to providers.
This means providers can only increase the price of energy up to the additional amount it costs them to fit, supply and maintain a meter, which would not otherwise be incurred on a standard bill system.
This amount is suggested to be £87, according to the energy regulator, Ofgem.
However, the housing group says official figures reveal British Gas, E.ON, npower, Scottish and Southern Energy and Scottish Power have all charged millions of prepay customers more than the average cost of supplying meters.
In some cases, prepay users paid £500 more for their energy in 2008 than those who paid via online direct debit bills.
Consumers failed by energy regulator
The NHF has slammed Ofgem for not preventing energy companies from charging the unfair higher prices and for allowing the practice to continue for so long.
Although the number of prepay meter prices installed has fallen within the last year, the regulator has admitted more should be done to ensure the energy pricing structure is fair.
It has already investigated the different charges consumers are levied with, depending on how they pay for energy. And it hopes to implement new rules to end companies charging meter users more than the justified costs involved later this year.
Ofgem's Head of Communications, Trevor Loveday, says: "Ofgem's Energy Supply Market Probe found that some energy customers were disadvantaged by paying unjustified premiums for their payment methods.
"The main energy suppliers responded late last year by removing some £96 million from the charges paid by prepayment meter users.
"Our consultation on proposals for licence obligations to address unjustified price differentials has closed. Depending on Ofgem's decision, and subject to further final statutory consultation, we aim to have new enforceable obligations in place this summer."
Yet Ofgem is being urged by the NHF to introduce new rules ensuring prepay customers are charged no more than those on billed tariffs.
David Orr, NHF chief executive, says: "Ofgem must urgently start defending the rights of ordinary people instead of protecting the profits of big business.
"As a way of compensating prepay customers for the historic overcharging, it has a moral duty to go beyond the EU directives and force the energy companies to equalise prepay meter prices with those for quarterly bills.
"Some companies, including npower, E.ON and Scottish Power, have already proved that energy firms can absorb the additional costs rather than passing them onto their poorest customers, and Ofgem must outlaw the practice of discriminating against prepay meter users once and for all."
Slash energy costs
As with all energy customers, prepay users do not have to stick with the same supplier and can move to cheaper tariffs.
Archna Luthra, energy analyst at MoneySavingExpert.com, says: "While things have improved, it's those that most need help that are being harshly penalised.
"If you can, switch to a billed meter; if you can't due to income or credit score difficulties you can still switch to a cheaper provider. Although not all the comparison sites include pre-payment tariffs, use either Energyhelpine or Uswitch to compare prices."
Further Reading / Key Links
Full info on how to cut the cost of energy bills: Cheap Gas & Electricity guide.