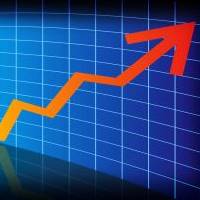 Lenders have hiked the cost of regular debt insurance to recoup losses following the ban on lump-sum loan cover, a report claims.
Regular payment protection insurance (PPI), designed to protect loan payments if you cannot work, was always historically the cheaper of the two.
But consumer body Which? says some major providers have upped their charges in line with those levied on now defunct lump-sum policies, often known as single premium PPI. In some cases, insurance on a £5,000 loan costs more than £1,000.
Last year, the Competition Commission (CC) estimated that consumers are overcharged by a whopping £1.4 billion on PPI as a whole.
City watchdog, the Financial Services Authority (FSA) told MSE last week that single premium insurance, where the premium for the entire term is added to the loan thus accruing interest, is virtually extinct.
With a regular policy, you pay premiums monthly.
Ban
The FSA wrote to most lenders selling lump-sum cover in February asking them to cease sales by the end of May.
That call came ahead of a CC-imposed complete ban on single premium PPI to come into effect next year.
Of course, overcharging is far from the only PPI-related problem. The cover is also systematically missold, but up to 89% of those who reclaim PPI via the free Financial Ombudsman Service get money back.
Wendy Alcock, analyst at MoneySavingExpert.com, says: "The Which? findings aren't surprising considering lenders are looking for new ways to make a profit from PPI, but anyone looking to get loan insurance can slash costs by using a standalome provider.
"Anyone who thinks they've been mis-sold an expensive policy should check it to see if they're due some cash back."
Hike
The Which? report reveals that the cost of single premium cover on a £5,000 Alliance & Leicester loan repaid over three years at 8.9% interest cost £1,016 in November 2008, including interest.
The same loan at the same rate would cost virtually the same price under a regular PPI policy at present, Which? states. It adds that A&L is far from alone in hiking rates.
Lucy Widenka, from Which?, says: "How disappointing that some lenders appear set against offering value-for-money cover.
"Making regular premium PPI as expensive as single premium PPI makes lenders look determined to make money from people, whatever they may be selling."