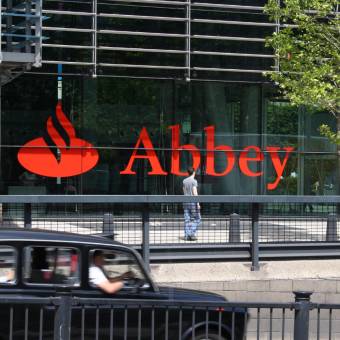 Abbey is hammering many of its current account holders with hundreds of pounds of backdated bank charges this month.
One MoneySaver was smacked with £250 of fines in one go because the bank mistakenly failed to collect those fees over the past few months. Other affected account holders have complained about similar treatment by Abbey.
In some cases, the penalties have forced victims into financial hardship.
If you've been hit with similar charges then complain to your bank as there have been reports of Abbey revoking some fees when asked (also see the Bank Charges reclaiming guide).
Critics have slammed the imbalance where banks and building societies can levy huge charges, up to £39 a time, for exceeding your overdraft limit.
Yet, for two years, providers have been allowed to sit on claims from charges victims who want their money back, pending the outcome of a test case to determine the fairness of charges.
However, those in financial distress can try to reclaim their cash now as the claims hold does not apply to them (see the Bank Charges Hardship guide).
Backdated charges
The majority of Abbey customers who have complained to MSE about their bank's backdated charges, received a warning in their June statements that these fees would be taken from their accounts in July.
Abbey failed to grab some charges from customers for exceeding their overdraft limit, or for declining transactions, that it originally warned it would take when they were due. Some dated back to November last year.
One MoneySaver, who goes by the forum name of qolwillclearmydebts, says: "Suddenly, on my bank statement, six separate lines of charges appeared, all around the £40 mark and £250 in total. It was a bit of a shock to say the least. Abbey said I hadn't been charged for six months so it was catching up."
Another victim, whose forum name is jophie, says: "Received my statement to say on 4 July Abbey would be taking £200 out of my account for the bank charges since December 2008. Now, I have £200 coming out of my account in July that I do not have."
The Banking Code, a voluntary code of conduct most banks subscribe to, says providers must give at least 14 days' notice of any impending charges. There is no mention of how far back a charge can relate to.
An Abbey spokesman says: "A small number of our bank account customers were notified in their statements earlier in the year about charges that should have been taken from their accounts. We have now re-notified them. Customers can contact us to discuss their individual circumstances if required."
Abbey stresses that anyone in financial hardship as a result of these charges should contact the bank.
David Harker, chief executive of debt advice charity Citizens Advice, says: "We see many cases where bank charges have made people's financial difficulties much worse. Banks shouldn't impose unreasonable charges on people already in debt."
Wendy Alcock, MoneySavingExpert.com money analyst, says: "The worst part of the current hold on bank charge claims is the imbalance in the rights of consumers and the banks.
"Banks can continue to add charges but consumers can't ask for them back, unless in financial hardship."
Reclaim charges
The good news is Abbey is refunding some charges when victims call to complain.
If Abbey call centre staff reject your informal complaint, then you'll need to officially complain (the Bank Charges reclaiming guide, which includes free template letters, explains the process).
Even though claims are on hold for most, it's worth submitting a complaint to get in the queue.
So far, over 6.1 million free template letters have been downloaded from this site.
Two years of claims held
This Monday will mark the second anniversary of the original hold on claims. Over a million consumers have submitted a claim since then and are waiting for the reclaiming floodgates to open.
Yesterday, City regulator, the Financial Services Authority, granted banks up to another six months to overlook claims because the test case is still dragging on.
In the case, the House of Lords is considering an appeal by banks against earlier rulings in the High Court and Court of Appeal that bank charges are subject to fairness laws. A decision is expected in October.
If that appeal fails, the Office of Fair Trading will decide whether bank charges are fair, and it's provisionally stated the charges are not.
It's expected those hit with bank charges will receive refunds of some sort, if they complain, if bank charges are officially deemed unfair.
This week, the Tories branded bank charges unfair.
MSE has written an open letter to Conservative leader David Cameron, asking him to put his money where his mouth is and back the automatic payback of charges to those affected. See the free weekly email for the letter.
Further reading/Key links
Fight back: www.moneysavingexpert.com/bankcharges