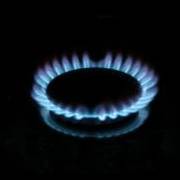 Energy giant Eon has cut its gas prices but only by a nominal amount.
The 3.3% drop – the first gas price reduction Eon has made this year – comes into effect tomorrow. Some of its competitors have slashed gas prices by up to 10%
Experts say consumers, including Eon customers, should use a price comparison site to ensure they're on the cheapest-possible tariff, and switch if necessary. The Cheap Gas & Electricity plus cashback guide explains the process.
Eon says the cut will save two thirds of its gas customers – 1.8 million households – around £25 a year.
However, switchers to its most recent EnergyOnline Extra Saver tariff will not experience any price falls.
Likewise, those on its StayWarm, fixed and capped tariffs won't have their rates cut.
Prices cuts too small
Critics argue energy firms have not reduced prices enough. Wholesale energy costs, the price providers pay to buy energy, have fallen by around 50% over the past year.
Yet consumers have not seen anything like those reductions in their bills.
Martin Lewis, MoneySavingExpert.com creator, says: "As expected, energy prices continue to sneak downwards, though still far from what you'd expect after the cuts in wholesale energy prices.

"Yet these small stealth cuts from companies start to add up. The real competition is in the online market, where blows are regularly being traded by different companies to establish themselves as best buys.

"It's important those who haven't done a comparison recently compare, ditch and switch to ensure they're on a decent tariff – as the savings can be in the £100s.
"Eon customers shouldn't assume because their price has dropped it's a good deal. It always depends on what tariff you're on. Doing a comparison, is just as important for them as anyone else."
Boost for prepayment customers
Eon is also removing standing charges for pre-payment customers from tomorrow. This means they will only pay for the gas they use rather than an additional up-front fee.
Yet prepayment meters are often expensive so move to a cheap, online tariff if you can.
Eon cut electricity prices by 9% in March this year but says it has no current plans to further reduce those prices.
Further reading/Key link
Slash energy bills: Cheap Gas & Electricity plus cashback