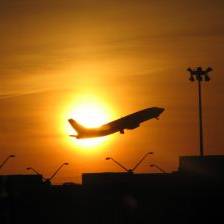 Budget airline Jet2.com has been forced to make its list of additional booking fees much clearer to holidaymakers.
Yet the Office of Fair Trading (OFT), which ordered the amendments to improve price transparency, has not cracked down on the airline's procedure of automatically including travel insurance on bookings, which is against EU rules.
With Jet2.com, you have to press the 'remove' button if insurance is not required (see the Fight Budget Airline Tricks guide).
Many other airlines and internet booking firms operate the same practice, as MSE highlighted last month.
Airlines are no longer allowed to automatically add any optional extras. Article 23 of the European Union's Regulation on Air Services says: "Optional price supplement acceptance by the customer shall be on an 'opt-in' basis."
However, the EU does not have the power to enforce its code. It is up to country-specific enforcement authorities (such as the UK's OFT) to crack the whip.
The problem with automatically adding insurance is it's often much more expensive to buy via airlines, while many passengers will already be insured anyway.
Clearer fees
However, Jet2.com has agreed to ensure consumers are made aware of non-optional costs, such as airport fees, early in the booking process.
It will also provide a link showing the prices of all optional charges passengers may incur, such as baggage costs, at the start of the process.
Budget airlines have long been accused of hiding charges. Last month, Ryanair was forced to alter its website to make its fees more transparent.
The OFT says its investigation into Jet2.com was never intended to cover travel insurance.
The airline has previously been quoted as saying its site clearly displays how to cancel the insurance.
How to complain
If you've inadvertently bought insurance from Jet2.com or any other airline or internet booking site because you were opted into cover, first complain to the firm that 'sold' the insurance.
If you're not refunded, complain to the free Financial Ombudsman Service. However, the Ombudsman will usually only accept complaints about policies sold from 1 January 2009 onwards.
Jenny Keefe, MoneySavingExpert.com consumer products analyst, says: "It's astounding the OFT has not outlawed the adding of travel insurance. MSE and many other consumer groups have highlighted this on many occasions, yet airlines continually get away with it.
"If you're caught out, ensure you complain to get your money back."
Further reading/Key links
Budget airline tricks: www.moneysavingexpert/com/budgetairlines
Get cheap cover: www.moneysavingexpert.com/travelinsurance