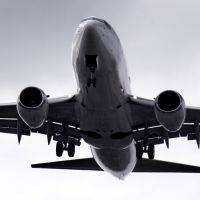 Holidaymakers could end up shelling out a needless £250 because some internet booking sites automatically add insurance to your travel arrangements.
Those organising a summer break should book with care to ensure they're not caught out. If you've already inadvertently bought insurance, you may be entitled to compensation.
Many airlines and internet booking firms pre-tick an insurance box so it's your job to un-tick that box or press 'remove' or 'no thanks'. In doing so, they are breaking UK and EU rules.
MSE is calling on travel firms to end this practice immediately.
While insurance is important, the problem with automatically adding it, is you may already have a policy in place, plus insurance offered by travel firms is expensive.
Insurance is cheaper elsewhere
If you're not yet insured when booking, it's much cheaper to buy from a standalone provider, as the Travel insurance guide explains.
An individual can get a worldwide annual insurance policy covering multiple trips for £24. Yet some airlines charge the same sum for a single-trip European break, and much more for trips further afield.
An MSE investigation found, in the most extreme example, Lastminute.com adds a £254 insurance charge for a family of four holidaying in New York for four weeks.
While Lastminute.com offers some great deals, it's important you don't ruin any bargain by inadvertently buying expensive insurance.
How to complain
If you've been a victim, first complain to the firm that 'sold' you the insurance.
If you're not refunded, complain to the free Financial Ombudsman Service. However, the Ombudsman will usually only accept complaints about policies sold from 1 January 2009 onwards.
That was the date City regulator, the Financial Services Authority, began policing firms that sell insurance alongside travel or holiday accommodation.
FSA spokesman Robin Gordon-Walker says: "The practice of pre-ticking insurance boxes is not acceptable and we are looking into it. We want firms to comply with our requirements of treating customers fairly."
An EU spokeswoman says: "Our provisions clearly state acceptance (of optional charges) has to be on an opt-in basis. No pre-tick boxes are accepted any more.
"It is up to national enforcement authorities to ensure the regulation is enforced and consumers have the right to complain."
Archna Luthra, MoneySavingExpert.com travel analyst, says: "This is outrageous. Not only is pre-ticking an insurance box clearly unfair but it is flouting numerous rules.
"This practice must stop and airlines and internet booking firms must stop trying to trick their customers into buying cover."
The others at it
As well as Lastminute, other internet booking firms that sometimes include insurance as the default option include Expedia, Netflights.com and Opodo.
A recent report by consumer lobby group Which? found budget airlines Easyjet, Jet2 and Monarch all automatically incorporating travel insurance with some bookings.
Fly Globespan also adds insurance automatically.
Easyjet added insurance at £23.50 when we tried to book a three-week trip to Germany. The airline says it includes insurance for "your convenience and peace of mind".
Our investigation found that while Ryanair does not automatically include insurance, you still need to be careful. It asks you which country you live in for the purpose of buying insurance.
From the drop-down menu then displayed ensure you click 'no travel insurance required'. If you click your country of residence you'll be charged.
All the firms mentioned that add insurance state the option to de-select cover is clear.
A Lastminute.com spokesman adds: "We are urgently looking at options to improve the price of our travel insurance and the ways we offer options to customers.
"We understand it might not be to everyone's taste to have insurance pre-selected."
Further reading/Key link
Get cheap cover: Travel insurance
Fly away for less: Cheap flights, The Flightchecker