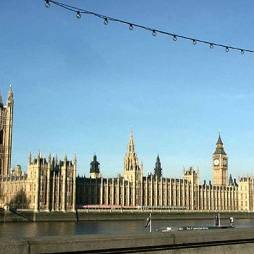 Mortgage lenders, the regulator and Government have all come under fire from MPs due to the shoddy way those struggling to pay their homeloans are treated.
In particular, lenders come under attack in a Treasury Committee report, out today, for the high fees charged to those behind on payments and the lack of leniency showed to many homeowners in difficulties (see the Mortgage Arrears guide).
In some cases, mortgage providers are labelled "intolerable" because they place further pain on already desperate families facing repossession.
City watchdog, the Financial Services Authority (FSA), is accused of being "leisurely" in its regulatory approach. The committee wants it to name and shame those guilty of rule-breaking more often.
The Government, meanwhile, is accused of over-stating the potential impact of some of its schemes to help protect struggling borrowers.
Last year, 40,000 homeowners lost their homes after falling behind on payments. The Council of Mortgage Lenders (CML), which represents mortgage providers, initially expected that figure to jump to 75,000 this year but has since described that forecast as "pessimistic".
Committee chairman John McFall says: "We have heard harrowing tales of households struggling to avoid repossession.
"The next few years are likely to see the number of families in mortgage difficulties rise steeply. It is so important lenders only use repossession as a last resort and that the FSA is enforcing those rules.
"The FSA and the Office of Fair Trading must crack down on lenders that are breaking the rules and mistreating customers in arrears.
The charge list
Are lenders supporting those in trouble? The committee says: "We are extremely concerned by a lack of flexibility and forbearance in the sub-prime, specialist and second charge sectors to homeowners in arrears." The sectors referred to are those for borrowers with poor credit histories, where they cannot prove income or where they've taken out a debt consolidation loan.
Mortgage arrears fees. The committee says: "Some lenders are charging excessive fees. Such practices are intolerable, placing additional strain on homeowners already struggling. The FSA has already referred four mortgage firms to enforcement action partly based on excessive charges. We suspect these cases represent the tip of the iceberg and call upon the FSA to take a more robust stance." Last month, MSE revealed lenders sometimes charge those whose homes are repossessed thousands of pounds in fees, though these can sometimes be reclaimed.
The FSA's role. The committee says: "The seemingly leisurely approach of the FSA in enforcing possible breaches in the rules on arrears is of grave concern. Currently, the FSA only publishes names of firms found guilty of wrongdoing. We have concerns the balance between disclosure to the public and the need to protect firms before they are found guilty has tilted too far towards the industry's interests."
The Government's role. The committee says: "Adequate safety nets for homeowners in arrears were not in place prior to the recession. We recommend the Government re-examine its strategy towards supporting homeowners. The Mortgage Rescue Scheme (designed to help prevent repossessions) has directly benefited just six households, despite being designed to assist upwards of 6,000. We call upon the Treasury and the Department of Communities and Local Government to explain why projections for participation in the scheme appear to be so out of step."
The one bright spot. The committee says mainstream mortgage lenders are taking positive steps to support those in mortgage difficulties.
Peter Vicary-Smith, head of consumer lobby group Which?, says: "The last thing you need if you're struggling to pay your mortgage is to be hit with excessive charges, yet that is what some lenders are doing.
"The FSA needs to start protecting consumers who have been made vulnerable by the recession and stop protecting the commercial interests of lenders."
Mortgage lenders have defended themselves against the committee's onslaught. Jackie Bennett, from the CML, says: "Repossession remains a last resort.
"Lenders have worked hard to ensure that treating customers fairly is at the centre of their arrears management.
"This doesn't necessarily mean consumers won't be charged, but it means the charges will be a reasonable reflection of costs and that they will be applied in ways designed not to exacerbate the borrower's financial problems."
An FSA spokesman says: "The FSA continues to take a robust position with firms when we have evidence of wrong-doing and also to ensure borrowers are treated fairly."
Seek help
If you've fallen behind on your mortgage payments, while it may seem gloomy, there are steps you can take to ease the pain.
Wendy Alcock, MoneySavingExpert.com money analyst, says: "Anyone who finds themselves with mortgage arrears should get help as soon as possible from one of the free non-profit debt advice agencies such as Citizens Advice or the Community Legal Advice Housing Duty Scheme.
"It's also wise to work out a budget to see where you can cut costs and save cash, and speak to your lender as soon as possible to let it know your situation.
"You may be able to sort a payment holiday or switch to an interest-only mortgage to help get back on track."
Further reading/Key links
Mortgage arrears help: www.moneysavingexpert.com/mortgagearrears
Cheap mortgage finding: www.moneysavingexpert.com/mortgageadvice