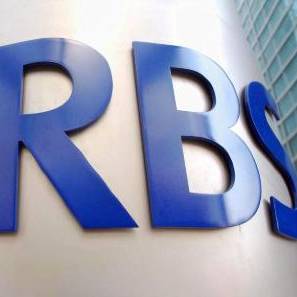 Natwest and RBS are slashing their bank charges for customers who go overdrawn without permission.
The cuts, effective from 1 October, will see some fees reduced from £38 to £5 (see the Bank Charges reclaiming guide).
However, you could still face disproportionately high charges, even with the lower fees. Many critics have suggested it only costs a bank a few pounds, at most, to process an unauthorised transaction.
Where no paperwork is generated or no phone calls made, costs are even lower. It is these exorbitant charges that have fuelled the reclaiming bandwagon, which has already seen £1 billion won back by consumers.
It is yet to be seen whether Natwest or RBS, both part of the Taxpayer-owned RBS Group, will clawback lost income with higher charges elsewhere.
Here are the details of the cuts:
Rejected transaction fee reduced to £5 from £38 (maximum £50 per month, reduced from £114 per day, which could have meant thousands each month).
Accepted transactions which take you overdrawn without permission: fee reduced to £15 from £30 (maximum £90 per month)
Accepted transactions which take you overdrawn without permission using a cheque guarantee card: fee reduced to £15 from £35 (maximum £90 per month, reduced from £105 per day)
Monthly fee while in an unauthorised overdraft reduced to £20 from £28
Unarranged borrowing interest rate reduced to 19.24% from 29.69%.
Is this the real deal?
Martin Lewis, MoneySavingExpert.com creator, says: "This is welcome news, and it's to be hoped we're about to see the entire bank charges house of cards crumble.

"Before jumping for joy, it's important to realise there are three interpretations of what's happened and it is too early to tell the right one.
"This could simply be that a majority Government-owned bank is bowing to pressure in what is becoming a political hot potato.

"It could also be seen as an acceptance that the House of Lords and OFT will see the banks defeated – therefore RBS and Natwest are trying to gain first-mover advantage by lowering fees early.

"The third view, and the most cynical, is that banks can see the writing on the wall and by saying they have fixed the problem they are trying to negate any moves to regulate the system and avoid retrospective payouts."
This site has long campaigned that bank charges are far too high. MoneySavingExpert.com has also been at the forefront of the reclaiming charge.
Over 6.2 million free bank charges reclaiming template letters have so far been downloaded from this site alone (see the Bank Charges reclaiming guide to download one yourself).
Test case latest
The Natwest/RBS move comes ahead of a result in the banks' appeal in the latest stage on the landmark bank charges test case.
Current account providers are appealing a High Court and Court of Appeal ruling that fairness rules apply to bank charges. The House of Lords is hearing the appeal, with a decision expected any week.
If fairness rules apply, the Office of Fair Trading (OFT) will decide whether charges are indeed unfair, and it has provisionally said they are unfair.
Since the July 2007 announcement that a test case would take place, bank charges reclaiming has been on hold for most. However, those in hardship can still reclaim (see the Bank Charges Hardship guide).
Yet in that time, over one million claims have been lodged by consumers hoping to get in the queue for when the floodgates re-open. It's still worth claiming to get your place in that queue.
It's estimated over £1 billion was paid out to charges victims before the hold.
Political pressure
The Conservative and the Lib Dems have both said, in letters to MoneySavingExpert.com, that bank charges victims should be swiftly compensated once the test case is over, assuming current account providers are defeated.
Tory leader David Cameron says victims of "unfair" bank charges must be compensated "quickly and fairly". He'll also consider automatic payback of all charges, which could total over £10 billion (see the Tories' bank charges pledge MSE news story).
Lib Dem leader Nick Clegg who has agreed to table a motion calling for automatic payouts, if charges are ruled unfair (see the Lib Dems bank charges payback news story).
The site wrote to Prime Minister Gordon Brown last week for his views but he has not yet replied.
Charges structures changed
As well as reducing fees, providers have also created a new method of punishing those who go overdrawn. During 2007 and 2008, banks including Alliance & Leicester (A&L), Barclays and Halifax stopped charging interest to those overdrawn and adding one-off fees for exceeding your limit.
Instead, on some of their accounts, they began charging smaller, daily fees for being overdrawn within your limit and higher daily fees (still far lower than the previous penalty charges) for being in an unauthorised overdraft.
For example, Halifax charges £1 per day when in an authorised overdraft and £5 per day when in an unauthorised overdraft.
And to ensure their charges were not seen as penalties, providers have also started calling an unauthorised overdraft an 'informal' or 'unplanned' overdraft.
Further reading/Key links
Full reclaiming guide inc. free template letters: Bank Charges